Car insurance for the 21st century
New technologies like advanced safety features and driverless cars could make the way insurance is now priced and sold obsolete.
This post comes from Michele Lerner at partner site Insurance.com.

Cars that jiggle you awake or alert you when you drive out of your lane represent just the beginning of technological changes that will make car accidents less common and, eventually, change how car insurance is priced, bought and sold, say industry analysts.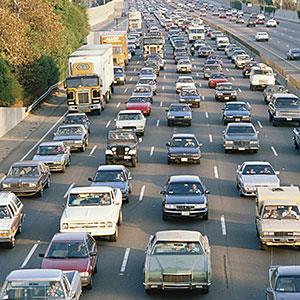 The recent article in Insurance & Technology magazine "The reshaping of auto insurance," penned by Marik Brockman and Anand Rao of PricewaterhouseCoope​rs, reviews several trends that they believe will significantly transform the way car insurance works.
These trends include:
Risk shifting
Advanced technologies such as telematics, vehicle-to-vehicle communication, lane detection systems and automatic braking will shift responsibility for accidents from driver error to mechanical malfunction.
"In turn, this would shift the key buyer from the end-consumer to the car manufacturer, and fundamentally change the entire value chain, from product definition to pricing, marketing, distribution, underwriting, service, and claims," says the report. In this scenario, carriers would sell policies either at the dealership, or perhaps try to increase market share by "co-marketing with the manufacturer and/or dealer," says the report.
Risk sharing
Social networking creates new pools of drivers to share group discounts.
"There are new carriers that combine social networking with insurance by connecting customers to form insurance networks that promise significantly lower premiums. These carriers claim that their models allow insurers to access new customers virally, decrease process costs and reduce claim ratios," the report says. While, on the one hand, this represents the potential for lower rates for more groups, it also could make insurance more affordable for some and therefore lead to more insured drivers, say the authors.
Risk slicing
The growth of car-sharing will mean that more car insurance policies will follow a pay-per-use model instead of 24/7 coverage.
The North American car-sharing market could surpass 4.4 million members and $3 billion by 2016, the report says, citing Frost & Sullivan research published in March 2012. More low-frequency drivers likely equates to at least some reduction in individual premiums.
"However, this scenario does not necessarily represent only lost premiums," says the report. "Most of the people who do not choose to own cars will need to rent them at least occasionally; accordingly, car sharing can expand the market for alternative buyers of insurance."
Risk reduction
Driverless cars will require an entirely new model of insurance coverage, based on the vehicle rather than the driver.
"Unlike the above scenarios that represent significant change but not necessarily extreme disruption to the insurance industry, driverless cars equipped with the latest awareness technologies could completely change the industry as we know it," says the report.
Google's driverless vehicles have logged more than 300,000 miles without an accident. Driverless cars are now legal on California roadways, and Google's U.S. spending on advocacy of driverless vehicles exceeded $9 million in just the first half of 2012, according to the report.
Changes coming . . . eventually
Based on these technological changes, Brockman, a partner at PricewaterhouseCoope​rs, says he anticipates that many of the larger companies that provide auto insurance now will develop innovative insurance products that will be similar to product liability coverage.
"Some of the larger insurance companies already have a commercial insurance business, so we expect them to find creative ways to offer auto insurance for different types of vehicles, drivers and devices," says Brockman.
Insurance technology analyst Donald Light said in a blog post on the report: "If and when liability for many accidents shifts to the manufacturers of the automobiles (and/or the on-board equipment), it is likely that the frequency of accidents will be significantly lower, leading to lower losses, and lower premiums for auto insurers. So change is coming for auto insurers in terms of business and operating models. The big question is how quickly."
Robert Hunter, the director of insurance for the Consumer Federation of America, forecasts that individuals eventually will not actually buy car insurance at all. Instead, a limited policy to pay for medical bills will come with a car purchase or lease. If an accident occurs, the insurance companies of the individual vendors will have to determine which feature failed and will be responsible for repairs or replacing the vehicle.
"It will take a long time, but I think 20 years from now car insurance will look totally different than it looks today," says Hunter. "Once driverless cars come into use there will naturally be less car accidents because the car won't get drunk or speed or get distracted by a pretty girl walking by. At that point, accidents will be caused by a manufacturing or installation error rather than driver error."
Why are so many discounts for outdated technology?
In the meantime, many vehicles already have safety features such as automatic brakes that stop your car from hitting another, rear-view cameras that prevent collisions when drivers are backing up and systems that alert you when you swerve into the wrong lane.
You may pay a lower rate if you drive a car equipped with such high-tech systems. Yet not all insurance companies offer discounts for these features, though they typically do for more outdated items such as airbags and antilock brakes.
"Insurance companies are always a little bit behind," says Hunter. "There's a bit of a herd instinct there, so most of the car insurance companies will wait for one of the big ones like State Farm to offer a discount for a particular feature before they'll do it. At the same time, these companies legitimately want to gather data and make sure this stuff really works before they start promoting them and offering discounts on them."
Brockman says some of the more advanced insurance carriers will monitor tests on auto safety features in advance and will offer their customers discounts earlier than others.
"Discounts for specific features follow a timeline that correlates with the release of a new product, followed by increasing customer adoption and increasing promotion of the product," says Brockman. "There's just a little lag time before discounts become available for new features."
More from Insurance.com and MSN Money:

Taxi drivers will be out of business, having been killed by labor costs.  We benefit from getting where we're going without 10 mile "detours."   Good riddance.  
The BAD drivers who take horrible risks with your life and $30,000 machine, refuse to yield, tailgate, and in general are selfish, hateful, and irresponsible--- will be yanked off the road without regret by the police and courts, since they have the option of a driverless car and won't be without transportation.  Good riddance.
Traffic jams will still happen, but construction sites, gridlock areas, and traffic lights will be different.  Lack of paying attention and rubbernecking of accidents will no longer cause delays based on stupidity.  Good riddance.
Eventually accidents will disappear.  GOOD RIDDANCE.
The real problem at first will be the bad drivers cutting off the auto-piloted vehicles.  I wonder how the auto-car will react to be cut off by these jerks once they realize can cut off the auto-cars with impunity.  It will become entertainment for them. 
Foike you Insurance Industry, foike you out loud you gawd damned mother foiking basturds.

Paid for 1993 Chevy Caviler, and every on-line calculator thing I've screwed with says  no less than $1,040 a year.  They think by saying $86.50/month will make me feel better.

Well guess what mofos, foike you, foike you out loud you gawd damned foiking basturds.


Are you sure you want to delete this comment?
DATA PROVIDERS
Copyright © 2014 Microsoft. All rights reserved.
Fundamental company data and historical chart data provided by Morningstar Inc. Real-time index quotes and delayed quotes supplied by Morningstar Inc. Quotes delayed by up to 15 minutes, except where indicated otherwise. Fund summary, fund performance and dividend data provided by Morningstar Inc. Analyst recommendations provided by Zacks Investment Research. StockScouter data provided by Verus Analytics. IPO data provided by Hoover's Inc. Index membership data provided by Morningstar Inc.