Why your cars cost you 157 weeks of work
You'll spend more than three years' worth of your salary on your ride. Here's how to mitigate that cost.
This post comes from Gerri Detweiler at partner site Credit.com.

That car that's supposed to provide you with the freedom to get you where you want to go may also be one of the many chains tying you down to a job you'd rather ditch. That's because the average person will spend years at their job just to pay for a set of wheels.
The folks at eBay Deals recently released a calculator called "Trading Time" that lets you figure out how long you have to work to pay for various expenses and it's an eye-opener.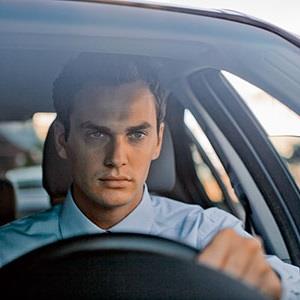 Over a typical 50-year working lifetime, the typical person will put in 157 weeks of work -- that's over three years! -- to generate the cash needed to pay for their cars. Add in another 50 weeks of work to pay for car insurance and that's almost a half of a decade on the job just to pay for their vehicles. (Those figures are based on the weekly median income. Yours may be higher or lower, of course.)
If that doesn't seem like a lot to you, then think about this: You'll actually work longer to pay for the vehicle you drive when you figure in taxes and the interest you'll pay on your car loan. That's because the calculator is based on gross income, but you have to pay taxes first, and then you get to spend what's left over.
And most people finance their cars. Depending on your credit scores, you may pay a low interest rate or a very high interest rate. Either way, interest is an added expense that you have to pay for with your after-tax dollars.
As if that's not bad enough, there's yet another thing to factor in: your commute. You may be spending several more years of your life in that vehicle getting to and from work or shuttling your kids around.
Can you get back some of your time?
Of course you may have no choice but to drive, and in that case, you may want to look for ways to try to reduce your costs. For example, can you drive a slightly used car instead of a brand new one? Keep your vehicle longer? Settle for a more economical model?
Another way to cut costs is to improve your credit. With a better credit score, you will qualify for a lower interest rate, which can mean significant savings over the life of the loan. You can see your credit scores for free at Credit.com to determine whether your credit is good. Ideally, you want to review it at least a month before you plan to shop for a vehicle in order to address any issues you uncover. (Give yourself more lead time if your credit isn't great.)
Here's an example of the savings you may achieve by boosting your credit. The lowest quoted rate for a $20,000 50-month auto loan with excellent credit on Credit.com is 1.99 percent (as of June 4, 2014). That translates into a monthly payment of $411. But for someone with poor credit, the rate jumps to 14.99 percent or a monthly payment of $540.
According to the Trading Time calculator, other major expenses that keep you chained to your desk may include shoes (17 weeks), a phone bill (60 weeks) and even toilet paper (2 weeks). It all adds up to more work.
Whether you love your job, hate it or or fall somewhere in between, it's helpful to think about the things you spend money on in terms of the amount of time you have to spend working to pay for them. Only you can decide what's really worth it.
More from Credit.com

I'm 75 yrs. old.   I bought my first car, a '50 Ford, when I was 16 and have owned a car, on rare occasion two cars, since.  I own an '05 Buick now.  In my best order of recollection, I don't think I have spent $35,000 total on automobiles in my life and that's pushing it.  The real total is probably quite a bit less.  Understand a simple truth, an automobile is just a tool.   It's more akin to a socket wrench or a screwdriver than anything else.  It's not an expression of your identity or your self-worth.  It's just a damn tool to get you from A to B.  If you understand that you can save a very large hunk of money.  Buy the gas guzzler, the Lincoln, Cadillac, or Buick that no one else wants that has the greater durability and life expectancy for cheap because no one else wants it.  Relatively  speaking, gas is cheap.  Saving two or three grand on the price of the car will make up the cost of a whole lot of fuel in a big hurry.  Buy cheap, run it to the ground, junk it and buy another.  
Are you sure you want to delete this comment?
DATA PROVIDERS
Copyright © 2014 Microsoft. All rights reserved.
Fundamental company data and historical chart data provided by Morningstar Inc. Real-time index quotes and delayed quotes supplied by Morningstar Inc. Quotes delayed by up to 15 minutes, except where indicated otherwise. Fund summary, fund performance and dividend data provided by Morningstar Inc. Analyst recommendations provided by Zacks Investment Research. StockScouter data provided by Verus Analytics. IPO data provided by Hoover's Inc. Index membership data provided by Morningstar Inc.