How Obamacare lowers your auto insurance rates
The costs of workers' compensation coverage and general business liability insurance also could drop, according to a RAND Corporation analysis of the Affordable Care Act.
This post comes from Bruce Japsen at partner site Forbes.com.

The cost of automobile insurance, workers' compensation coverage and general business liability insurance could drop by as much as 5 percent thanks to the Affordable Care Act, according to a new study.
Though the health law doesn't cover cars or workers compensation, new analysis by RAND Corporation indicates it may help car owners and businesses with workers' compensation coverage because those premiums sometimes go toward treating people's injuries, particularly those without medical coverage.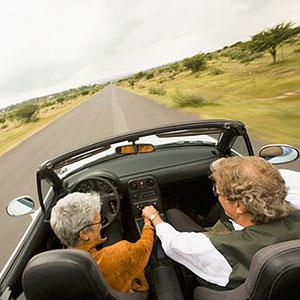 Liability insurance companies reimburse "tens of billions of dollars" each year for medical care related to auto accidents, workplace injuries and related claims, RAND researchers say. Auto insurers paid $35 billion for "medical costs associated with accidents in 2007," RAND says, saying that totaled about 2 percent of all health care costs that year.
"Under reasonable assumptions, some effects can generate potential cost changes as high as 5 percent or more in certain states and for certain insurance lines," Rand researchers Paul Heaton and Ian Brantley write in their study summary.  "Most are in the negative (cost-reducing) direction. In the case of the individual substation effect, liability insurers are, today, paying for some of the additional costs associated with treating the uninsured."
Jayne Plunkett, head of casualty reinsurance for Swiss Re, a reinsurance company that sponsored the study, says the study shines light on "the far-reaching impacts of the Affordable Care Act."
"Businesses and policymakers need to understand how and why their risk profiles might change as the Affordable Care Act is implemented," Plunkett says in a statement accompanying the RAND report.
While auto premiums and other forms of coverage could go down, researchers caution that medical liability coverage could go up. For example, RAND researchers said an increasing number of people using the health care system may trigger an increase in the number of malpractice claims against doctors and hospitals.
More than 7 million Americans signed up for coverage on government-run marketplaces to health plans operated by an array of private plans sold by Aetna, Humana, UnitedHealth Group and most Blue Cross and Blue Shield plans. In addition more than 3 million Americans have signed up for Medicaid health insurance for the poor, which was also expanded under the health law.
"The Affordable Care Act is unlikely to dramatically affect liability costs, but it may influence small and moderate changes in costs over the next several years," says David Auerbach, the study's lead author and a policy researcher at RAND, a nonprofit research organization. "For example, auto insurers may spend less for treating injuries, while it may cost a bit more to provide physicians with medical malpractice coverage."
More from Forbes.com
DATA PROVIDERS
Copyright © 2014 Microsoft. All rights reserved.
Fundamental company data and historical chart data provided by Morningstar Inc. Real-time index quotes and delayed quotes supplied by Morningstar Inc. Quotes delayed by up to 15 minutes, except where indicated otherwise. Fund summary, fund performance and dividend data provided by Morningstar Inc. Analyst recommendations provided by Zacks Investment Research. StockScouter data provided by Verus Analytics. IPO data provided by Hoover's Inc. Index membership data provided by Morningstar Inc.