The safest drivers in America in 2014
Allstate ranks 200 cities by how often they file collision claims. You're likely to go three times longer between fender benders in some cities.
This post comes from Des Toups at partner site Insurance.com.

The safest drivers in America, for the fourth year in a row, hail from Fort Collins, Colorado, according to the 10th annual "Allstate America's Best Drivers Report."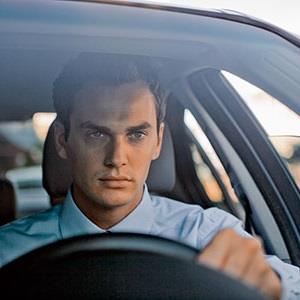 Drivers in the city of 150,000 north of Denver can expect to go 14.2 years between accidents, according to the insurance giant's claims data. Contrast that with 200th-ranked Worcester, Massachusetts, where drivers go just 4.3 years between claims.
On average, nationwide, drivers can expect a collision about every 10 years, Allstate says.
Claims frequency in a city or ZIP code is one of many factors as carriers calculate your car insurance rates – along with state laws and your driving record -- but it's a big one.

A car owner with a clean record shopping for full coverage on a 2012 Honda Accord in Fort Collins, for example, would pay about $936 a year. In Denver, the same driver would pay about $1,221, according to an average of rates from six carriers gathered by Insurance.com.
Here are the safest-driving cities in America, according to Allstate, along with the number of years a driver can expect to go between collision claims:
Fort Collins, Colorado       14.2
Brownsville, Texas           14.2
Boise, Idaho                     14
Kansas City, Kansas        12.9
Huntsville, Alabama         12.6
Montgomery, Alabama     12.4
Visalia, California             12.4
Laredo, Texas                  12.2
Madison, Wisconsin          12.2
Olathe, Kansas                 12.1
See the entire 200-city list, along with average car insurance rates for each city, at Insurance.com.
For the first time, Allstate also included rankings that adjusted according to population density and precipitation. Kansas City, Missouri, ranks No. 1 if overall population is considered; factoring in rain and snow, Brownsville, Texas, rises to the top.
"A big part of our job at Allstate is to help our customers prevent bad things from happening," says Mike Roche, executive vice president of claims. "Allstate is showing drivers that factors like population, a city's density and precipitation may contribute to their driving safety."

More from Insurance.com
DATA PROVIDERS
Copyright © 2014 Microsoft. All rights reserved.
Fundamental company data and historical chart data provided by Morningstar Inc. Real-time index quotes and delayed quotes supplied by Morningstar Inc. Quotes delayed by up to 15 minutes, except where indicated otherwise. Fund summary, fund performance and dividend data provided by Morningstar Inc. Analyst recommendations provided by Zacks Investment Research. StockScouter data provided by Verus Analytics. IPO data provided by Hoover's Inc. Index membership data provided by Morningstar Inc.