Save thousands by ditching the car
Want to go car-free but worry you'll still need wheels from time to time? Auto- and ride-sharing companies can help.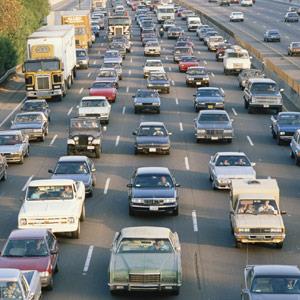 The Avis Budget Group's recent purchase of auto-by-the-hour company Zipcar moves the rental-car behemoth closer to a new market: people who don't want to own a car but sometimes need a set of wheels.

Avis now joins Hertz and Enterprise in offering "car sharing," shorter-term usage vs. daily rentals.

Zipcar was a fairly symbolic purchase, since it was the world's largest car-sharing service. Other companies like IGO, Timecar and City CarShare still exist across the country for people who can't afford, or simply don't want to own, a vehicle.

A more recent trend is peer-to-peer car sharing, i.e., renting out your car when you aren't using it through companies like RelayRides and Wheelz. A third option is on-demand ridesharing, via sites such as SideCar and Lyft.  

All are alternatives to the high cost of private auto ownership, which MSN Money columnist Liz Weston says is "wrecking (the) retirement" of many Americans.

"The average household shelled out $8,293, or 13% of its $63,985 pretax income, on transportation costs in 2011," including $2,669 for costs and car payments, $2,655 for gas and oil charges of $2,655, and $2,454 for other expenses, Weston writes. At the same time, most Americans are failing to save enough for retirement.

Big-time savings (usually)
With fees of $5 to $15 per hour, these services can be cheaper than cabs for suburban or city dwellers who want to make a monthly Costco run or do a bunch of errands in quick succession. A $5-an-hour P2P rental might even let you drive your partner to the airport vs. paying for a shuttle.

Rules and rates vary from company to company, but you will always need a current license and your driving background will be checked.

A couple of advantages:

The car-sharing companies pay for gasoline and insurance.
People under age 25, and maybe even as young as 18, may be able to rent without paying a premium. 
Note that car-sharing is best used for short periods of time, since an eight-hour usage could wind up costing
more
than a traditional auto rental. But for those who need a car only occasionally, sharing is smart.
Andrew Schrage of the Money Crashers personal finance blog used Zipcar for four years while living in Chicago. Ultimately he delayed purchasing a car for one year, saving him an estimated $7,000 in payments, gas, maintenance, insurance and parking (a big-ticket item in the Windy City). Schrage also liked reducing his "impact to the environment" during that time.

Borrow from a (new) friend
Peer-to-peer car sharing has existed since autos were invented, in the form of borrowing wheels from your brother or a buddy. Companies like RelayRides and Getaround have found a way to make this work between strangers.

Drivers must provide valid licenses and credit card information and agree to a record check --  not that different than doing a traditional car rental. Well, except for the price: During a recent trip to Boston, travel writer Dani Blanchette paid RelayRides just $20 for four hours of use.

"No ridiculous insurance (fees) . . . The price you read is the price you pay. I love it," says Blanchette, who wrote about her experience on her Going Nomadic blog.
A third option is on-demand ridesharing, which are app-based versions of the old college ride board. You state where you need to be and sites like SideCar and Lyft will find someone who's going that way and will let you ride along. These are "donation-based" services, i.e., there's no set fee; you pay what you think is fair.

The bottom line
Ditching your car and going with alternative auto scenarios only probably won't work for:

People with chronic illnesses or disabilities who require reliable, regular transportation.
Those who live far from work and/or needed services.
Residents of areas with little to no public transit (or, for that matter, car-sharing services).
Folks with several kids on different schedules.
Workers whose jobs require them to drive.
Those who simply like owning their own vehicles.
However, car-sharing might help pare a two-car family down to one, whether that's to decrease a carbon footprint or to bolster the economic bottom line. What could you do with an additional $8,000 a year?

To find auto- and ride-sharing services in the U.S., Canada and abroad, visit CarSharing.net.
Readers: Are you in a position to choose the car-free life? Would services like ZipCar and RelayRides make it easier to do so?

More from MSN Money:

DATA PROVIDERS
Copyright © 2014 Microsoft. All rights reserved.
Fundamental company data and historical chart data provided by Morningstar Inc. Real-time index quotes and delayed quotes supplied by Morningstar Inc. Quotes delayed by up to 15 minutes, except where indicated otherwise. Fund summary, fund performance and dividend data provided by Morningstar Inc. Analyst recommendations provided by Zacks Investment Research. StockScouter data provided by Verus Analytics. IPO data provided by Hoover's Inc. Index membership data provided by Morningstar Inc.