The 10 worst states for driving
Here are the 10 states where automotive expenses consume the highest percentage of household income.
This post comes from Des Toups at partner site CarInsurance.com.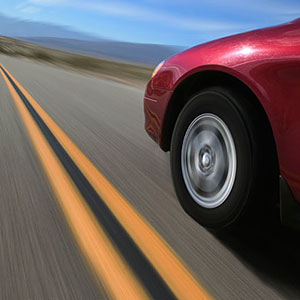 No one likes paying for gas and insurance. But some drivers feel the pinch more than others.
The price of gas in the U.S. can range from well under $3 a gallon to twice that. A year of comprehensive, collision and liability coverage can cost the same driver as little as $889 or as much as $2,589 -- even more, depending on the ZIP code. And the number of miles an average driver travels can be as little as 9,800 miles a year in Alaska or more than twice that in Wyoming.
CarInsurance.com's Automotive Misery Index looks at the geographical variables in car ownership, weighing each state's household income against the cost of gas, number of miles driven and price of full coverage for a 2012 Honda Accord EX.
Each factor can greatly skew the cost of car ownership. (Post continues below.)
Drivers feel high gas and insurance prices most in Mississippi, a rural state where distances are long and incomes are low, but gasoline and insurance also cost more than average. A 40-year-old driving a 2012 Honda Accord EX a typical number of miles for the state would pay 11.6% of his income for gas and insurance.
In comparison, New Hampshire's relatively high paychecks, low cost of insurance and shorter commutes mean the same driver would shell out just 4.4% of his household income.
The 10 states where automotive expenses consumed the highest percentage of household income were:
Rank  State               Gas & Insurance   Income    Misery Index
1.        Mississippi      $4,287                  $36,821   11.6%
2.        Oklahoma       $4,816                  $45,018   10.7%
3.        Louisiana        $4,504                  $42,813   10.5%
4.        West Virginia  $4,292                  $41,999   10.2%
5.        Montana          $4,005                 $41,286    9.7%
6.        Georgia           $4,268                 $44,082    9.7%
7.        Michigan         $4,274                  $46,597    9.2%
8.        Wyoming         $4,828                 $52,848    9.1%
9.        Kentucky         $3,860                 $42,302    9.1%
10.       Arkansas        $3,411                 $37,856    9.0%
You can see the complete Automotive Misery Index here.
How we calculated the Misery Index
CarInsurance.com calculated costs for a 2012 Honda Accord EX four-door sedan with an EPA combined fuel economy rating of 27 miles per gallon. Gasoline prices came for the AAA Fuel Gauge Report on Sept. 1. Household income data were derived from the 2010 U.S. Census. Annual mileage per licensed driver was supplied by the U.S. Bureau of Transportation Statistics.
Insurance rates were averaged from six carriers in 10 ZIP codes per state for a 2012 Honda Accord driven by a 40-year-old male with no violations or accidents commuting 12 miles to work, carrying a $500 deductible on collision and comprehensive coverage, bodily injury liability limits of $100,000 per person and $300,000 per accident, and $50,000 in property damage liability coverage. The report was commissioned by CarInsurance.com from Quadrant Information Services.
More from CarInsurance.com and MSN Money:
DATA PROVIDERS
Copyright © 2014 Microsoft. All rights reserved.
Fundamental company data and historical chart data provided by Morningstar Inc. Real-time index quotes and delayed quotes supplied by Morningstar Inc. Quotes delayed by up to 15 minutes, except where indicated otherwise. Fund summary, fund performance and dividend data provided by Morningstar Inc. Analyst recommendations provided by Zacks Investment Research. StockScouter data provided by Verus Analytics. IPO data provided by Hoover's Inc. Index membership data provided by Morningstar Inc.