The 5 most complained about cars
Wondering which vehicles get the most complaints? We tell you the five models most likely to have their owners swearing on the side of the road.
This post comes from Maryalene LaPonsie at partner site Money Talks News. 

Some vehicle models seem to be born lemons. Whether it's through faulty design, poor manufacturing or plain dumb luck, some models experience the same problems over and over again.
It could be a transmission that gives out well before its time. Or maybe the electrical system decides it no longer wants to open doors automatically. Once you start talking to other owners with the same vehicle, you realize that, oh, everyone has this problem.
Wouldn't it be nice to have that information before buying your next car?
Fortunately, there is a way to figure out the cars with the most complaints.

The most complained about cars this year
The National Highway Traffic Safety Administration is the go-to source for car complaint information. The federal agency collects consumer complaints and files them away in a public database. If too many complaints come in about a safety issue, the NHTSA may investigate and require a recall.
Jack Gillis, a consumer advocate, analyzes the NHTSA data each year and assigns vehicles an index score based on the number of complaints compared with the vehicle's sales.

These are the vehicles topping the 2014 Car Complaint Index:
Nissan Pathfinder.
Infiniti QX60.
Hyundai Santa Fe.
Ford Focus.
Cadillac ATS.
While the top three vehicles had complaint index scores above 20,000 -- 29,527, 23,691 and 23,657, respectively -- the number drops off significantly between the third and fourth spot, with the Ford Focus having an index score of 13,179. Again, these numbers represent an index score and are not the actual number of complaints.
You can view the rest of the top 20 list here.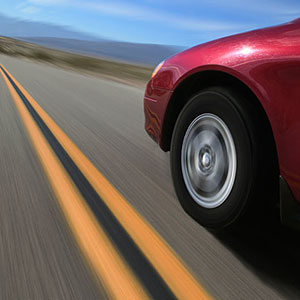 Do your homework before buying
While the Car Complaint Index can be helpful in weeding out models with the most complaints, what about when you want to buy that 2009 Chevy Uplander or 2012 VW Jetta? How do you know if those might be a headache waiting to happen?
Before buying a used car, head to the NHTSA website and search for complaints yourself. You'll find the 2009 Uplander has two complaints, one regarding the electrical system and the other about engine power. Meanwhile, the 2012 Jetta has 102 complaints, one investigation and three recalls.
Of course, it's not surprising that more popular cars may have more complaints. Rather than looking at the number of complaints, it may be more beneficial to scan them for common themes. Is the same problem occurring again and again? Then, before buying a used car, ask whether that particular problem has already occurred and been fixed.
You can search the NHTSA website here, and if you want to file your own complaint, here's a direct link to the form.
This new NHTSA site lets you type in a car's vehicle identification number, or VIN, to see if the car has been recalled but not fixed.
The NHTSA database can be helpful, but it shouldn't necessarily make or break a car purchase. For more tips and advice, check out our article on Carfax and how else to protect yourself from buying a clunker.


More from Money Talks News
DATA PROVIDERS
Copyright © 2014 Microsoft. All rights reserved.
Fundamental company data and historical chart data provided by Morningstar Inc. Real-time index quotes and delayed quotes supplied by Morningstar Inc. Quotes delayed by up to 15 minutes, except where indicated otherwise. Fund summary, fund performance and dividend data provided by Morningstar Inc. Analyst recommendations provided by Zacks Investment Research. StockScouter data provided by Verus Analytics. IPO data provided by Hoover's Inc. Index membership data provided by Morningstar Inc.