How to spy on teen drivers
Several technologies exist to monitor newbie motorists. This can save money on your insurance -- and it might save your kid's life.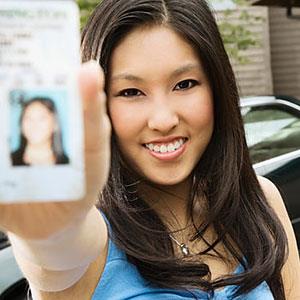 You've had the talk with your teen about texting and driving. He or she knows better than to try such risky behavior. Right?

Maybe.

A new study from the University of Michigan Transportation Research Institute indicates that while only 1% of parents believe their teens would read or send texts while behind the wheel, 26% of newly minted drivers admit to doing so -- and they do it at least once per trip, every trip.

Scarier still: One in five teens cop to "multi-message text conversations" while driving, according to this article in the Christian Science Monitor.
Suddenly an onboard camera doesn't sound like such an invasion of privacy. But cameras are just one way for you to keep track of Junior's highway antics. Smartphone apps and GPS-based systems can do everything from blocking incoming calls/texts to keeping the audio system turned down.

Sure, he'll feel spied-on. Wouldn't you? But technology will save you some money and it might even save a life -- your kid's, or someone else's. 

The knowledge he's being monitored should reduce the chance your teen will drive dangerously. And if it doesn't? You have the evidence you need to make Junior face the consequences of his risky behavior.

Teens are four times more likely to crash than adults. In fact, car wrecks are the leading cause of death of people ages 16 to 20. That's why some parents opt for technological babysitting, according to "7 ways to spy on your teen driver."

Cameras and other devices will tell you how fast your kid drives and whether or not he swerves or brakes sharply. Some will e-mail you if the car goes faster than a certain speed limit, or tell you when your young motorist ventures past agreed-upon boundaries (e.g., no driving into the city).

Apps will disable texting and calls. One, the iGuardianTeen, not only suppresses incoming calls  (except for a parent's), it sends driving data after every trip. No use shutting down the iGuardian, kids: It will e-mail your parents to tattle on you.

Some insurance companies offer proprietary technologies, such as Travelers' "IntelliDrive" and Safeco's "Teensurance." Auto manufacturers offer these products, too, including Hyundai's "BlueLink" and Ford's "MyKey."

Ford's monitoring system even lets parents limit audio volume, which is useful when you're not in the car to say "Turn that crap down!"

Big Mother is watching you
Teenagers tend to feel 10 feet tall and bulletproof. But some reckless behavior is due to a simple lack of experience. Only about one in four parents makes sure their teens practice driving under challenging conditions (e.g., during bad weather), according to an AAA report about teen drivers (.pdf file).
In addition, we're not always the best role models. Parents who themselves text or talk on the phone while driving -- or even at stoplights -- are teaching kids that it's OK to be distracted behind the wheel, says Suzanne Kane of The Car Connection blog.
"Display the kind of behavior that you want your teen to model when driving," she advises.
Another idea is to have Junior sign a driving contract, which you can download from the
Parenting Teen Drivers blog
. Clearly spelling out the rules prevents "But you never said I couldn't…" or "I thought you meant…" misunderstandings, says  blogger (and dad) Dale Wisely.
Your kid may protest the contract, and loudly. Too bad. "Let's be blunt. Among other things, what is at stake here is knowing that you have done all you can reasonably do to avoid burying your own child," Wisely says.


Be a parent, not a pal

Don't want to feel like a jailer? Again, too bad. That's your job. Until your kid has enough vehicle experience and is mature enough to drive responsibly, it's on you to make sure he's safe.
"But I'll be careful! I promise!" your teen might wail. "Don't you
trust
me?"
Listen, sons and daughters: It's not about trust. It's about human nature. Who among us can honestly say that as a teenaged driver he never exceeded the speed limit, never changed lanes without looking or never made any other stupid decisions behind the wheel?
Who among us can say that even as adults?
So you survived. Good for you. Let's make sure your kid does, too. Make those rules and make sure they're obeyed, even if it means resulting to electronic espionage.


More on MSN Money:

 I think having the ability to block text messaging when a cars in motion is a great idea. It takes time for technology to catch up with limiting the dangers it can create. Hopefully they continue to work on ways to make them safer. I'd rather they not be able to do unsafe things rather than have to spy on them.
Are you sure you want to delete this comment?
DATA PROVIDERS
Copyright © 2014 Microsoft. All rights reserved.
Fundamental company data and historical chart data provided by Morningstar Inc. Real-time index quotes and delayed quotes supplied by Morningstar Inc. Quotes delayed by up to 15 minutes, except where indicated otherwise. Fund summary, fund performance and dividend data provided by Morningstar Inc. Analyst recommendations provided by Zacks Investment Research. StockScouter data provided by Verus Analytics. IPO data provided by Hoover's Inc. Index membership data provided by Morningstar Inc.