Pot legal? You can still get a DUI
Impaired driving is against the law, even if you're in one of the states where voters legalized marijuana. And it will raise your insurance rates.
This post comes from Des Toups at partner site CarInsurance.com.

Voters in Washington and Colorado on Tuesday legalized recreational use of marijuana, but that doesn't make drugged driving in those states legal.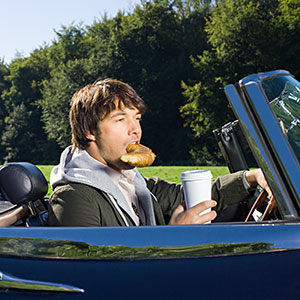 Both states -- as well as the 17 where medicinal use is approved -- penalize stoned drivers the same way they do drunken drivers.
Washington's ballot measure establishes a concentration of five nanograms of active tetrahydrocannabinol​, or THC, per milliliter of blood as proof of impaired driving. Backers of Initiative 502 say (.pdf file) a marijuana smoker who lets several hours pass before getting behind the wheel should fall beneath that standard. But most other states -- where marijuana is still considered an illegal substance -- have a zero-tolerance standard.
Those who are convicted of impaired driving face major legal and financial problems. CarInsurance.com's What's Your Limit? tool, though geared toward those planning to drink, spells out the state-by-state penalties for a DUI conviction.
In most states, a driver convicted of a first-offense DUI is required to spend at least some time in jail -- 24 to 72 hours is common. Fines can reach $5,000. You'll lose your license in many places for a year.
You usually must file an SR-22 form -- an insurance company's guarantee to the state that you are carrying the mandatory coverage. The form is cheap, but the fact that you are required to have one is a huge red flag to insurance companies.
At least you won't face a possession charge.
You will, however, have to pay a huge penalty for insurance. Car insurers don't really care what you ingested, only that you have a conviction on your driving record. You should expect your insurance rates to double for as long as the DUI is on your record; in most states, that's three years.
We ran auto insurance quotes on basic liability and personal injury protection for a 24-year-old woman in Seattle driving a 2005 Honda Accord EX to and from work, with no prior violations. After adding a DUI conviction, the cheapest rate we found rose from $742 a year to $1,608.
More on CarInsurance.com and MSN Money:
DATA PROVIDERS
Copyright © 2014 Microsoft. All rights reserved.
Fundamental company data and historical chart data provided by Morningstar Inc. Real-time index quotes and delayed quotes supplied by Morningstar Inc. Quotes delayed by up to 15 minutes, except where indicated otherwise. Fund summary, fund performance and dividend data provided by Morningstar Inc. Analyst recommendations provided by Zacks Investment Research. StockScouter data provided by Verus Analytics. IPO data provided by Hoover's Inc. Index membership data provided by Morningstar Inc.