Car repair costs on the rise
A study shows the cost of getting a car fixed went up 10% last year -- the first increase in 6 years.
This post comes from MSN Money contributor Mitch Lipka.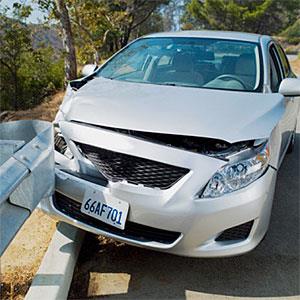 The average cost of getting a car fixed rose 10% in 2012 to $368, according to a new study of auto repairs (.pdf file) by the site CarMD.com.

While it was the first time the cost of repairs increased in the past six years, the cost of fixing a car still well below the 2007 average of $422. Part of the reason for the increase is that the average vehicle is 11 years old.

"On one hand we're seeing an increase in car repair costs that can be attributed to factors such as a market correction and a higher percentage of more expensive repairs related to the aging vehicle population, but on a more positive note, we see costs for hybrid repairs continuing to drop and drivers making fewer check engine-related trips to the repair shop," said CarMD CEO Ieon C. Chen.

CarMD, a gadget that sells for about $135 (including shipping), allows car owners to tap into their car's computers and find out why the "check engine" light is on and provide an estimate of what it would cost to repair.

CarMD collects data about why the check engine light comes on and tracks the cost of repair. The company said it looked at 161,000 cases to come up with its Vehicle Health Index. The five most common check-engine triggers and their associated repair costs are:

Replace oxygen sensor ($294).
Inspect for loose fuel cap ($0).
Replace catalytic converter ($1,101).
Replace ignition coil(s) and spark plug(s) ($317).
Replace spark plug wires and spark plugs ($343).
Repairs to hybrid vehicles have been the costliest in recent years and still dominate the list of costliest problems to fix. However, CarMD notes that a non-hybrid problem tops the list.
Here are the five costliest repairs measured by CarMD:
Replace transmission assembly and reprogram electronic control module in vehicles including the 2001-2004 Honda Civic, 2003-2011 Range Rover, 2007-2010 Mini Cooper, and 2001-2006 Volvo vehicles ($5,400+).
Replace transmission and torque converter ($4,400+).
Replace hybrid inverter assembly w/converter in 2001-2003 Toyota Prius vehicles ($3,900).
Replace transmission assembly ($3,480+).
Replace integrated motor assist battery in vehicles including the 2003-2007 Honda Civic Hybrid, 2005-2006 Accord Hybrid, 2007-2011 Nissan Altima Hybrid vehicles ($3,150+).
"The good news," CarMD notes in its report, "is that most expensive repairs remain extremely rare in terms of percentage of occurrence." Add together all 15 of the most-expensive repairs and they account for only about 1% of all repairs reported to CarMD.
Recently, a
handful of new devices went on the market
that also read data from the car's computer -- something that works in vehicles from the 1996 model year and later -- and deliver information to users' smartphones. The devices are the Delphi-made and Verizon-sold "Vehicle Diagnostics" and "Automatic" from Automatic Labs.
Both offer other features as well, including GPS trip monitoring. Automatic also monitors and helps drivers to improve their driving to get better gas mileage.
Here are some
tips from the Federal Trade Commission
about choosing an auto repair shop:
Ask for recommendations from friends, family, and other people you trust. Look for a repair shop before you need one to avoid being rushed into a last-minute decision.

Shop around by phone and online for the best deal, and compare warranty policies on repairs.

Ask to see current licenses if state or local law requires repair shops to be licensed or registered. Also, your state attorney general's office or local consumer protection agency may know whether there's a record of complaints about a particular repair shop.

Make sure the shop will honor your vehicle's warranty.

More from MSN Money:
DATA PROVIDERS
Copyright © 2014 Microsoft. All rights reserved.
Fundamental company data and historical chart data provided by Morningstar Inc. Real-time index quotes and delayed quotes supplied by Morningstar Inc. Quotes delayed by up to 15 minutes, except where indicated otherwise. Fund summary, fund performance and dividend data provided by Morningstar Inc. Analyst recommendations provided by Zacks Investment Research. StockScouter data provided by Verus Analytics. IPO data provided by Hoover's Inc. Index membership data provided by Morningstar Inc.