Fed problems: What's past is prologue
Conventional wisdom attributes market indigestion to anticipation of Federal Reserve action, but the evidence indicates investors are finally reacting to what our central bankers have already done.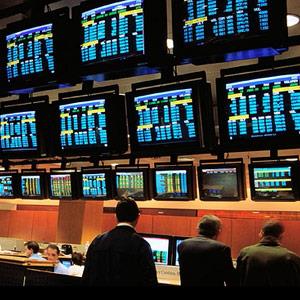 I'm going to begin on the subject of financial publication headlines, expectations and what might really be behind the recent weakness in stocks and bonds. The Financial Times recently led off with the following above-the-fold headline: "Sell-off as markets expect early Fed move."
The article began: "Expectations of an early move by the U.S. Federal Reserve to slow its support for the U.S. economy firmed (on Aug. 15) after the release of data showing a strengthening labour market and higher inflation." The British newspaper went on to attempt to blame the previous day's stock market decline on jobless claims.
I would be the first to admit that on many days the market does what it does and there really is no proximate cause or logical explanation. But I can guarantee you that the FT's explanation is not what happened, because all the other macro data were weak and there was no new news about potential early tapering.
They're not buying it 
In fact, in an article the day before in the same publication -- headlined, "Central banks struggle to convince investors" -- author Ralph Atkins tried to get at the real problem, although he couldn't quite put his finger on it. Atkins noted that central banks have failed to persuade markets on a case for interest rates remaining low, but asserted: "Central bankers are used to having their way."

Atkins continued, "The U.S. Federal Reserve's large-scale asset purchases, or quantitative easing, delivered the desired market rallies. Mario Draghi, European Central Bank president, crushed eurozone doubters by pledging to backstop government debt markets.
"But the latest actions by the ECB and the Bank of England -- using 'forward guidance' to persuade investors that interest rates will remain firmly at historical lows -- have had, at best, mixed results. Market borrowing costs have actually edged higher and on some gauges investors have brought forward the expected date for hikes in official interest rates. If market scepticism builds, the two central banks may be forced into fresh measures to stimulate growth."
The QE and the damage done
Therein lies the dilemma. If markets don't do what the central banks want, the central planners will do more, thinking that the problem is that they haven't done -- or threatened to do -- enough. However, if the markets know that the central banks will do more if required (i.e., in the event that bond markets don't bring rates back down to where the central banks want them), then why are bond markets declining?
The only logical answer is that they are reacting to what the central banks have already done. That predicament is the one no financial bull wishes to contemplate, but it is at the heart of the problems we are headed toward.
My belief is that bond markets around the world have not backed up because of any serious fear that a massive amount of stimulus is going away, but rather because the deflationary fear trade was way overdone. Now debt markets are declining because there is no real investment demand at these levels. Yes, there are forced buyers, such as pension funds and insurance companies, but investors are not really dying to own them, as yields are absurdly low.
Aug. 20 saw the release of the Fed's July Federal Open Market Committee meeting minutes, which were eagerly awaited even though they once again revealed nothing new. In the wake of the release, the bond market sold off hard, closing at a yield of 2.89% for the 10-year, a new high. Thus, our Treasury market continues to be weak, in defiance of the Fed's wishes, bolstering my contention that the Fed is no longer able to control that market as it used to.
In short order 
On a related note, The Wall Street Journal ran a front-page story on Aug. 20 headlined, "Rising markets batter short sellers." In it, one featured short seller stated: "'It is actually more painful now than it was in '99.'" Though I am very sympathetic to that statement, I would like to disagree with it. There is really no comparison between the lunacy of 1999 and the present day.
The insanity back then was not confined just to dot-com business concepts. Most stocks were ridiculously valued until the very end, when there was a group of mundane securities that weren't too expensive. Nonetheless, the environment was much better because that bubble had not yet spawned the real estate bubble or the misallocations of capital and bad policies that followed in the wake of both.
Thus, prices of stocks were insanely high, but there were not the massive macro problems that exist today. Thus, given the horrible fundamental backdrop, stocks are expensive and risky, but there are only a modest number (perhaps 100) of truly ridiculous valuations.
The same trader was later quoted as saying he believes that his short positions "will be proved right -- eventually," which brings up another point that needs to be made about short selling. Namely, that while research is essential, it alone won't get you very far. Short selling, sadly, is all about tactics, managing risk and the constant need to modulate positions, i.e., when to press and when to take positions off.
Also, anyone who has survived this long on the short side should realize that it is nearly impossible to win when the Fed is doing what it is doing. The amount of money (about two weeks' worth of QE) that blew the top off the stock market in 1999 is literally a rounding error compared with the QE we have seen since 2009. Thus, it will be difficult for the shorts to win until either the bond market reacts more violently or we get closer to the time when bond traders take the printing press away from the Fed. And then they will win big.
DATA PROVIDERS
Copyright © 2014 Microsoft. All rights reserved.
Fundamental company data and historical chart data provided by Morningstar Inc. Real-time index quotes and delayed quotes supplied by Morningstar Inc. Quotes delayed by up to 15 minutes, except where indicated otherwise. Fund summary, fund performance and dividend data provided by Morningstar Inc. Analyst recommendations provided by Zacks Investment Research. StockScouter data provided by Verus Analytics. IPO data provided by Hoover's Inc. Index membership data provided by Morningstar Inc.
MARKET UPDATE
NAME
LAST
CHANGE
% CHANGE
There's a problem getting this information right now. Please try again later.
NAME
LAST
CHANGE
% CHANGE
There's a problem getting this information right now. Please try again later.
Market index data delayed by 15 minutes
[BRIEFING.COM] The major averages have continued their advance that was sparked by Jon Hilsenrath's report indicating the Fed will keep its forward guidance little changed in tomorrow's policy statement.

The energy sector (+1.8%) remains in the lead, while utilities (+1.3%) and health care (+1.3%) follow a bit behind. However, only those three sectors hold gains larger than 1.0%. Furthermore, the energy space is the lone outperformer among cyclical groups, while the other five ... More
More Market News
Currencies
NAME
LAST
CHANGE
% CHANGE
There's a problem getting this information right now. Please try again later.