It all goes back to bonds
While stocks continue their momentum-driven run, the bond market is still the ultimate canary in the coal mine.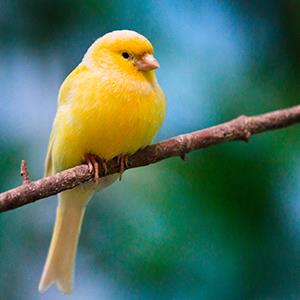 The stock market has now weathered the bulk of an earnings season that was OK, on the surface, but not so great prospectively. On that note, I was forwarded a link to an article regarding the second-quarter letter from David Einhorn, Greenlight Capital's founder and president, who made a point that I thought was worth sharing:
"Indeed, in the recent quarter, 70% of companies in the S&P 500 'beat' the official street estimates, while forward estimates fell for roughly the same percentage of companies. At this point in the cycle, lowering the bar seems to be treated as bullish because it increases the likelihood of future earnings beats."
I wasn't aware of that specific percentage of companies that had lowered guidance, but I was obviously aware that it didn't make any difference to the stock prices of the companies involved.
There's no doubt this little game has been successful and is reminiscent of other crazy periods we have seen in the last 15 years. There is also no way to know how long it will last, but it is quite possible to know it is abject silliness, unless of course companies have been wrong to lower their guidance and actually do substantially better than they are currently forecasting. In that case, we would have to conclude that the market figured that out ahead of time.
That is not my expectation, however. Thus, this is a period of wild speculation that will end badly, as such periods always do, though it is impossible to know when.
Aussie dollar goes down under 
An interesting story from the foreign exchange market was that the Australian dollar was hit pretty hard on July 30 thanks to remarks by Glenn Stevens, governor of the Reserve Bank of Australia, who made it clear that he wasn't at all upset by the recent decline in the Aussie dollar and actually thought it would go lower.
In other words, he wants a lower currency, as do central bankers in Japan and elsewhere around the planet. The problem they all have is that, in a world where money-printing is perceived to be the solution to all problems, it is difficult for one currency to really decline against another; it can only decline against real goods and services, which has been happening for some time to various degrees, depending on the asset class or particular commodity, service or benefit you might be considering.
There is no doubt we have a higher level of inflation than what the Federal Reserve claims to want. However, with the Western world so anesthetized by easy money, none of the problems are taken seriously (for now), and they won't be, until they are.
Blood and Treasurys 
As for the ultimate canary in the coal mine (that being the bond market), it will be informative to see where yields are after the market has fully digested today's nonfarm payroll report. The reason I point out the bond market is because 10-year rates are not too far from the highs they saw in the wake of the start of the Fed's "tapering" talk.
Regular readers know my view is that these rates have backed up not simply because of Fed jawboning, but also because of the fact that the bond market is potentially in the early stages of taking away the printing press from the Fed. Five-year rates have risen from about 62 basis points to a high of 1.60%, and are now around 1.47%.
So, even though the Fed has made a serious attempt to tell folks that, while it might taper, it surely won't actually tighten for years, the bond market has been unable to rally very far. If Fed Chairman Ben Bernanke makes it clear that he is not going to taper (or is unable to) in September, and if the 5-year note doesn't recapture a huge chunk of this rally (by trading down to, say, 80 basis points), I think a case can be made that the Fed has lost control of the bond market. If by some chance rates start to spike even higher, then we will really know that is the case.
It's sure to be a bonding experience 
When the bond market takes the printing press away from the Fed, life in America, and everywhere else where money printing is the main economic policy, is going to be very, very difficult. Bond and stock prices will be lower, which will hurt the asset side of everyone's balance sheet, and of course, rising rates will put a damper on certain aspects of the economy, most notably housing, while increasing the interest expense on government debt (thereby increasing the deficit).
When it is understood that the Fed can't solve the problems, there will be much more angst in general and, hopefully, we eventually will deal with the long-running contingent liabilities and deficit problem we have in this country -- though on this, I'm getting rather far ahead of myself. In any case, I believe the Fed has already started to lose control of the bond market, and we might get more information on that topic in the very near future.
On the air 
Click here to hear my most recent interviews with Eric King on King World News. We discuss perceptions regarding bubbles, the Fed, money printing, the funding crisis and how those factors might come into play down the road.
DATA PROVIDERS
Copyright © 2014 Microsoft. All rights reserved.
Fundamental company data and historical chart data provided by Morningstar Inc. Real-time index quotes and delayed quotes supplied by Morningstar Inc. Quotes delayed by up to 15 minutes, except where indicated otherwise. Fund summary, fund performance and dividend data provided by Morningstar Inc. Analyst recommendations provided by Zacks Investment Research. StockScouter data provided by Verus Analytics. IPO data provided by Hoover's Inc. Index membership data provided by Morningstar Inc.
MARKET UPDATE
NAME
LAST
CHANGE
% CHANGE
There's a problem getting this information right now. Please try again later.
NAME
LAST
CHANGE
% CHANGE
There's a problem getting this information right now. Please try again later.
Market index data delayed by 15 minutes
[BRIEFING.COM] The stock market finished an upbeat week on a mixed note. The S&P 500 shed less than a point, ending the week higher by 1.3%, while the Dow Jones Industrial Average (+0.1%) cemented a 1.7% advance for the week. High-beta names underperformed, which weighed on the Nasdaq Composite (-0.3%) and the Russell 2000 (-1.3%).

Equity indices displayed strength in the early going with the S&P 500 tagging the 2,019 level during the opening 30 minutes of the action. However, ... More
More Market News
Currencies
NAME
LAST
CHANGE
% CHANGE
There's a problem getting this information right now. Please try again later.