Empty words from top European banker
After a yawner from the Fed, the markets needed real action from Mario Draghi, the head of the European Central Bank. But he still seems to think words are enough.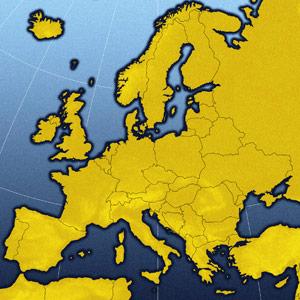 Heading into last week, there was obviously a lot of "headline risk," whereby the expected news can move the markets dramatically. Meetings of both the Federal Reserve's Open Market Committee and the European Central Bank were on the docket.
First up was the Fed, which met last Tuesday and Wednesday. The panel left interest rates untouched and said the Federal Reserve would "closely monitor data and will provide additional accommodation as needed." Stocks sold off initially on that "news," but in the end, it amounted to a fairly big yawn.
The focus on the Fed will now turn to September's meeting, and you can be sure economic data points along the way (like Friday's nonfarm payroll report) will be scrutinized especially closely.
Thursday's market action was a tale of before and after Mario Draghi, the man who chairs the ECB.
Sometimes talk is expensive
After the ECB met and announced it wouldn't do anything new, Draghi in a news conference uttered a lot of brave words, not the least of which was "It is pointless to bet against the euro." Besides that, and hints at potential future action to come, he didn't back up the previous week's bravado with anything concrete.         
(For those who missed it, in a
speech in London on July 26
, Draghi said: "To the extent that the size of the sovereign premia hamper the functioning of the monetary policy transmission channel, they come within our mandate.  . . . Within our mandate, the ECB is ready to do whatever it takes to preserve the euro. . . . Believe me, it will be enough.")
The real question is whether he was silly enough to just pop off and think he was going to be able to jawbone markets to where he wanted them or whether he is now just buying time. Because doing the sorts of things required that will allow the ECB to mimic the Federal Reserve is going to take a while.
Of course, we don't yet know the answer to that question. One would think that a person in his position would know that more empty words will lead only to a disaster in the short run. He and the ECB don't have the luxury of the Fed, which has only to hint at taking action to move markets. The Fed doesn't have to do much, since it has shown its willingness in the past to print money with reckless abandon.
The market's response to Thursday's disappointment was swift and brutal. European debt markets, which had been rallying before the ECB announcement, were slammed, with Italy and Spain declining roughly 40 basis points. (Italy's bond yields rose to well north of 6% again, and Spain's topped 7%.) Equity markets in Europe were similarly smacked after being higher to the tune of 1% to 2%. Meanwhile, post-Draghi, Italy and Spain lost 5% or so.
The road to inflation
My suspicion in all of this is as it has been: In the end, the ECB will become Europe's Fed, after a fashion, mimicking the U.S. bank's easy-money ways. But it is going to take more market pressure and fear, if not panic, to create that. Part of the reason is that the ECB can't act quickly, and part of it is that its Powers That Be don't really want that outcome. They prefer to keep the pressure on European governments to solve their own debt woes. Thus the financial psychodrama that is Europe continues unabated.
As the various scenarios surrounding the U.S. and European central banks play out, we might be approaching a critical shift in the psychological thought process away from deflation and toward inflation. That will be aided and abetted by higher food costs, and maybe, for once, instead of ignoring them, folks will realize it is not just the price of food that has been going steadily higher but the price of many things, excluding homes.
If we finally get to the inflection point where the focus of fear turns from deflation to inflation, the investment world will be turned upside down. That is not today's business, of course, but it will be, perhaps sooner rather than later.
It was a dark and stormy Knight
I would now like to turn briefly to an important side note in the Wall Street sideshow. For all of us who hate algorithmic trading and the lunacy it has engendered in this anchorless, fiat currency, centrally planned world that we live in, another visible blow to the "financial system as we know it" was delivered Thursday.
Knight Capital Group (KCG) was crushed for a 50% loss when it announced a $440 million trading loss caused when it sold the stocks it had erroneously bought Wednesday morning because of what the company's CEO referred to as "a large bug" in its trading software. (Read the news here.)
One can only hope that the pendulum has swung about as far as it can in that direction and that some sort of sanity will be brought forth so that we don't have to wait to for the computers to lose all of their money before they stop making it even more difficult for the rest of us to make ours.
At the time of publication, Bill Fleckenstein did not own or control shares of any company mentioned in this column.
DATA PROVIDERS
Copyright © 2014 Microsoft. All rights reserved.
Fundamental company data and historical chart data provided by Morningstar Inc. Real-time index quotes and delayed quotes supplied by Morningstar Inc. Quotes delayed by up to 15 minutes, except where indicated otherwise. Fund summary, fund performance and dividend data provided by Morningstar Inc. Analyst recommendations provided by Zacks Investment Research. StockScouter data provided by Verus Analytics. IPO data provided by Hoover's Inc. Index membership data provided by Morningstar Inc.
MARKET UPDATE
NAME
LAST
CHANGE
% CHANGE
There's a problem getting this information right now. Please try again later.
NAME
LAST
CHANGE
% CHANGE
There's a problem getting this information right now. Please try again later.
Market index data delayed by 15 minutes
[BRIEFING.COM] The stock market finished an upbeat week on a mixed note. The S&P 500 shed less than a point, ending the week higher by 1.3%, while the Dow Jones Industrial Average (+0.1%) cemented a 1.7% advance for the week. High-beta names underperformed, which weighed on the Nasdaq Composite (-0.3%) and the Russell 2000 (-1.3%).

Equity indices displayed strength in the early going with the S&P 500 tagging the 2,019 level during the opening 30 minutes of the action. However, ... More
More Market News
Currencies
NAME
LAST
CHANGE
% CHANGE
There's a problem getting this information right now. Please try again later.