Europe readies the printing press
The ECB appears to have created a path to implementing Fed-like easy-money policies. If it does, it's a huge game changer for Europe and the world.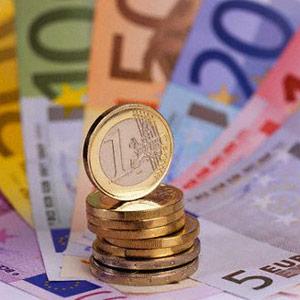 A potentially important development took place last Monday when the U.K. paper The Telegraph ran a story by Ambrose Evans-Pritchard headlined "Germany backs Draghi bond plan against Bundesbank." Because I think it is so important, and because the article itself was so succinct, I am going to quote liberally from it.
The story begins:
"Germany's director at the European Central Bank has thrown his weight behind mass purchases of Spanish and Italian debt to prevent the disintegration of the euro, marking a crucial turning point in the eurozone debt crisis.
"'A currency can only be stable if its future existence is not in doubt,' said Jörg Asmussen, the powerful German member of the ECB's executive board.
Bundesbank execs tour Maginot Line
"He signaled full backing for the bond rescue plan of ECB chief Mario Draghi, brushing aside warnings from the German Bundesbank that large-scale purchases would amount to debt monetisation and a back-door fiscal rescue of insolvent states in breach of EU treaty law.
"Mr Asmussen told the Frankfurter Rundschau that the surge in Club Med bond yields over recent months 'reflects fears about the reversibility of the euro, and thus a currency exchange risk' rather than bad economic policies in struggling states.
"The choice of wording is crucial. If it can be shown that the ECB is acting to avert EMU break-up -- known as 'convertibility risk' -- bond purchases would no longer be deemed a bail-out for Italy and Spain.
"Mr Asmussen confirmed that purchases may be 'unlimited' in scale, a far cry from the half-hearted intervention of the past two years, which failed to stem capital flight."
Movie night at ECB now featuring 'Transformers'
The article went on to report that it was able to confirm a story previously reported in Germany's Der Spiegel that "technicians" at the ECB were looking at ways to cap Spanish and Italian bond yields, among other options.
The author also went on to note that Asmussen was appointed to the ECB by German Chancellor Angela Merkel, and that he is close to her inner circle. Thus, this story has a lot of credibility and goes a long way toward explaining why Draghi was so confident when he said recently that the ECB would be able to do whatever is necessary.
My, and others', recent musings have centered on the fact that Draghi had hinted he could focus on short-term bond yields  as a way to deal with broken "monetary transmission mechanisms." Now this "convertibility risk" wrinkle is another way to rationalize bond purchases in a more or less unlimited quantity. In other words, this will allow the ECB to mimic our own Federal Reserve.
It is important to note that while nothing has happened yet, there is now a clear path to get the ECB to the printing press promised land. If so, it is a very, very big game-changer. As I have stated often, if the ECB becomes the Fed, then the deflation fear trade, and all of its main consequences (e.g., indiscriminate government bond buying), are over, and the next big idea is going to be inflation.
That doesn't mean folks are going to instantly switch to an inflation fear trade, but that is where we are heading. Certainly, all those people who are concerned about deflation due to a banking and government bond market collapse in Europe will stop worrying about those things and will unwind positions put on to protect them from what they used to be afraid of.
They've got the whole world in their hands
If the ECB follows through on Draghi's bond-rescue plan, this development would cause a definite inflection point for the world, both in terms of economic activity and financial markets. (Of course, there is a little country that previously had a big impact on the world that is stumbling right now called China, but it, too, has monetary guns it can train on the problem.)
Timing is always guesswork, but my feeling is that we are in the ninth inning of the ECB's transformation. However, there is no guarantee the Europeans won't be able to bumble along for a while until there is another crisis that forces their hand. Nevertheless, the bottom line is that, either willingly or because it is being forced by markets, the ECB is developing the rationalization and techniques it will use to become the Fed.
The ninth-inning stretch?
My friend in Europe to whom I refer as "The Lord of the Dark Matter" echoed that comment in an email earlier in the week when he noted: "Because the situation in EMU (European Monetary Union) remains so bad, and could get worse over the rest of the quarter and next, Draghi will have no choice but to embark on European-style QE (aka, quantitative easing). But just not yet."
Thus he seems to think that Draghi's hand will be forced. I don't think the motivation really matters. Draghi is going to get there, and I believe that will happen in the next 90 days.
DATA PROVIDERS
Copyright © 2014 Microsoft. All rights reserved.
Fundamental company data and historical chart data provided by Morningstar Inc. Real-time index quotes and delayed quotes supplied by Morningstar Inc. Quotes delayed by up to 15 minutes, except where indicated otherwise. Fund summary, fund performance and dividend data provided by Morningstar Inc. Analyst recommendations provided by Zacks Investment Research. StockScouter data provided by Verus Analytics. IPO data provided by Hoover's Inc. Index membership data provided by Morningstar Inc.
MARKET UPDATE
NAME
LAST
CHANGE
% CHANGE
There's a problem getting this information right now. Please try again later.
NAME
LAST
CHANGE
% CHANGE
There's a problem getting this information right now. Please try again later.
Market index data delayed by 15 minutes
[BRIEFING.COM] The stock market finished the Tuesday session on the defensive after spending the entire day in a steady retreat. The S&P 500 (-0.6%) posted its third consecutive decline, while the small-cap Russell 2000 (-0.9%) slipped behind the broader market during afternoon action.

Equity indices were pressured from the start following some overnight developments that weighed on sentiment. The market tried to overcome the early weakness, but could not stage a sustained rebound, ... More
More Market News
Currencies
NAME
LAST
CHANGE
% CHANGE
There's a problem getting this information right now. Please try again later.