Europe is in the easy money now
The Continent's chief banker offers a quixotic solution to its debt problems. Can he really pull it off?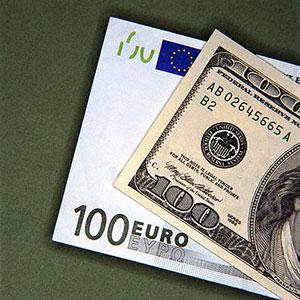 For the past month, and perhaps two, folks have been anticipating Federal Reserve Chairman Ben Bernanke's speech at Jackson Hole, Wyo. (which he delivered a week ago), the Sept. 6 meeting of the European Central Bank, the German Constitutional Court ruling on Sept. 12 -- the next big data point -- and then the meeting of the Federal Open Market Committee on Sept. 13.
My view has been that we would get money printing from the Fed and that ECB President Mario Draghi would morph into Bernanke and come up with his own easy-money policy (as I discussed last week).
Though it is not knowable when those outcomes will become clear to all, Bernanke's speech heavily telegraphed a third round of money printing (aka QE3). And, thanks to Thursday's ECB announcement, we know that Draghi is committed to unlimited bond purchases. Of course -- wink, wink -- he is claiming those purchases will be sterilized, but that is an impossibility.
Just call him Mr. Clean
For anyone who doesn't know, sterilization means that for every euro's worth of bonds that the ECB buys, it immediately sells an offsetting amount to avoid expanding the money supply. Usually the central bank does that by buying a maturity of one length and selling one whose maturity is similar or shorter. Thus, there is no net change in the amount of money (in theory), but a maturity (or credit) that is unpopular gets a little help on the demand side, while a more popular one gets more supply.
Bernanke also used to talk about a theoretical form of sterilization when he discussed the Fed's exit strategy, although that approach to sterilization is one that is more "legged into" -- i.e., buy now, sell in the future. At this point, however, the Fed makes no pretense about an exit strategy.
As an aside, for some time when Fed heads talked about these policies, they claimed what they were doing wasn't really printing money, because they were eventually going to sell. (Right.) At this point, of course, that pretext has been totally dropped, and the idea of an exit is something for a debate in 2015 or 2016.
What's more, the Fed would have you believe that it will have no problems executing its exit, which is silly. No single entity (nor any group) has enough capital to buy all the bonds the Fed won't be buying when QE ends, on top of all the bonds the Fed would need to sell.
He might be taking that supply curve a little fast
I bring all this up because, as noted, Draghi claims he is going to sterilize his purchases.
Well, if you're buying the debt of Spain, Italy and potentially France (not to mention Portugal or Greece), there is a lot more problem debt to buy than there is debt you would be able to sell, such as Germany's or Sweden's, or the bonds of some other, more fiscally prudent country. And you obviously can't be selling the same government's debt you are buying and expect to provide any relief.
That means it simply can't happen. Obviously, when you contemplate unlimited purchases, you need to realize that it is literally impossible for you to sell an unlimited quantity. It doesn't even work in theory, and in practice it really won't work.
Nonetheless, the ECB can easily pretend it is going to sterilize its purchases, and it may actually do it to some degree for a little while, though I have no idea whether the ECB has even crafted the wording for how it plans to execute its sterilization. Perhaps it will come down to "just trust us."
But if you take a step back and look at how far its leaders have come, and how many rules it has changed, it is quite clear that if push comes to shove and the selling part of the sterilization isn't possible, Draghi will just say, "Forget about it; we'll do it later." Or he will invent some wiggle room, claiming that the transmission of monetary policy in certain countries has been impacted, just as the ECB has used that rationale to allow it to do what it is doing now.
It is ironic to note that if the debt of the PIIGS nations (Portugal, Italy, Ireland, Greece and Spain) starts trading better, and German debt trades worse, reversing that would require the Germans to acquiesce on the very money printing they are trying to avoid.
In any case, for the world to finally stop worrying about a deflationary accident in Europe, we need to see the German court deem the European Stability Mechanism constitutional on Sept. 12, and for the Fed heads to actually launch QE3. I think both of those things will occur. Thus, we will continue to find ourselves in a world where every major country and currency bloc is printing like mad.
In sum, the world will be awash in an even bigger sea of confetti, one so large that perhaps opinions about the desirability of paper money may change.
The idea seemed fine, on paper
In that environment, stock prices can go haywire, and inflation will most certainly ratchet up, though we don't know how long it will be before inflationary psychology changes and the bond market disciplines central bankers with declining prices.
In the old days, if a country pursued these strategies, it would see its currency collapse versus others. But it is hard to have a currency crackup when all of the major currencies (the Swiss franc, the euro, the yen, the pound and the dollar) are being debased in massive quantities. Thus, the only way to protect oneself is to own something that can't be debased -- such as gold, silver or some other rare asset.
I believe I have accurately described the state of the monetary world, and I feel strongly that the deflation fear trade is yesterday's story, though it may still play out for a while. Since we can't know when bond markets will sober up, it is too early to short bonds -- or stocks, for that matter -- but that time will come. Meanwhile, folks need to have protection from the world's central bankers in the form of hard assets.
At the time of publication, Bill Fleckenstein owned gold.
DATA PROVIDERS
Copyright © 2014 Microsoft. All rights reserved.
Fundamental company data and historical chart data provided by Morningstar Inc. Real-time index quotes and delayed quotes supplied by Morningstar Inc. Quotes delayed by up to 15 minutes, except where indicated otherwise. Fund summary, fund performance and dividend data provided by Morningstar Inc. Analyst recommendations provided by Zacks Investment Research. StockScouter data provided by Verus Analytics. IPO data provided by Hoover's Inc. Index membership data provided by Morningstar Inc.
MARKET UPDATE
NAME
LAST
CHANGE
% CHANGE
There's a problem getting this information right now. Please try again later.
NAME
LAST
CHANGE
% CHANGE
There's a problem getting this information right now. Please try again later.
Market index data delayed by 15 minutes
[BRIEFING.COM] S&P futures vs fair value: -6.30. Nasdaq futures vs fair value: -14.80. U.S. equity futures trade hover near their pre-market lows amid cautious action overseas. The S&P 500 futures hover six points below fair value, which puts the benchmark index on track to continue its retreat after losing 0.8% yesterday.

Overnight, markets in Asia traded in mixed fashion, but sentiment worsened after the start of the European session, where all the key indices hold losses ... More
More Market News
Currencies
NAME
LAST
CHANGE
% CHANGE
There's a problem getting this information right now. Please try again later.