It's back to the waiting game
With the euro still in crisis and the US economy stalling, we're simply stuck. Deteriorating fundamentals make it hard to bet that stocks will move up, and money printing makes it tough to predict they'll fall.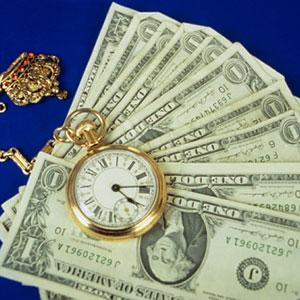 June ended with a flurry of news and volatile market action driven by corporate earnings and fallout from the European summit. On the earnings front, in a harbinger of the upcoming earnings season, both Nike (NKE) and Ford Motor (F) reported disappointing results from a lack of strength in the world economy. Research In Motion (RIMM) also blew up, but that was more of a company-specific problem, though the sorry state of the world didn't help it any.
Once again, RIM demonstrated the danger of bottom-fishing for companies to short in what appear to be cheap tech stocks. There is a lot more to it than just looking at the financial statements.
As for the European summit that ended June 29, it would appear -- though once again the devil is in the details -- that banks are now going to be allowed to borrow directly from the European Stability Mechanism. That may not start until December, after bank supervision structures are put in place.
In addition, loans from the ESM will no longer have a higher status than regular loans -- i.e., outstanding loans will no longer be subordinated to ESM loans in terms of which gets repaid first if there's not enough money to repay them all.
Other than that, the net-net of the summit did not change the world much. You might want to note that Germany may have been muscled to do more than it wanted to do. But to my mind, that is just an evolution of the process.
Germany tends to say no to everything (and rightfully so) until the situation becomes so dire it feels it must say yes. When it does, we get a rally in debt and equity markets, as we saw on June 29. But the new changes are never enough to kick the can down the road for long.
Back to the waiting game
So once again all eyes were on the European Central Bank to see whether ECB head Mario Draghi had anything up his sleeve. In fact, as announced on Thursday, the ECB did the bare minimum of what had been expected by cutting interest rates just 25 basis points. As a consequence, debt markets in Europe were roughed up, with Spain and Italy both hit pretty hard. European equity markets were also on the weak side, though the FTSE 100 ($GB:UKX) did better than the others because the Bank of England increased the size of its quantitative easing stimulus effort once again.
Also, China cut rates for the second time in a month, while various other central banks trimmed rates as well.
The fact that Draghi didn't do more means that in the coming weeks we will see a replay of the movie we have watched again and again for the past couple of years. This will change only when things finally get bad enough that the ECB will completely mimic the Federal Reserve. Either that or there won't be a euro as we know it -- and we know the powers that be don't want to let that happen.
So in the end, all roads lead to European money printing, though only after lots of pain.
Waiting for the Fed
We saw more macro data that would tend to build the case for more action from the Fed, as the key reading in the latest Institute for Supply Management report dropped below 50 to 49.7, versus expectations of 52 and last month's reading of 53.5.
I don't know how many more data points Federal Reserve Chairman Ben Bernanke is going to need before he commences QE3, the next round of quantitative easing. But a weak employment report, like the one we got Friday, might just do it.
'Into the blue again (after the money's gone)'
 That is sort of the way "financial life" is in this messed-up money-printing world. Stock fundamentals are deteriorating rapidly -- witness the news from Ford and Nike noted above -- yet if you short anything, betting any stock will go down, you can lose a chunk in no time.
So even if the ultimate path for equities is going to continue to be down, it still seems virtually impossible to make any money on the short side. And, of course, the long side is uninvestable because it is hard to maintain a position, except for the occasional blast to the upside. Nor do the fundamentals warrant taking a position in most companies.
So that's where we are: same as it ever was, or at least has been for the past few years.
At the time of publication, Bill Fleckenstein did not own or control shares of any company mentioned in this column.
DATA PROVIDERS
Copyright © 2014 Microsoft. All rights reserved.
Fundamental company data and historical chart data provided by Morningstar Inc. Real-time index quotes and delayed quotes supplied by Morningstar Inc. Quotes delayed by up to 15 minutes, except where indicated otherwise. Fund summary, fund performance and dividend data provided by Morningstar Inc. Analyst recommendations provided by Zacks Investment Research. StockScouter data provided by Verus Analytics. IPO data provided by Hoover's Inc. Index membership data provided by Morningstar Inc.
MARKET UPDATE
NAME
LAST
CHANGE
% CHANGE
There's a problem getting this information right now. Please try again later.
NAME
LAST
CHANGE
% CHANGE
There's a problem getting this information right now. Please try again later.
Market index data delayed by 15 minutes
[BRIEFING.COM] The stock market finished the Tuesday session on the defensive after spending the entire day in a steady retreat. The S&P 500 (-0.6%) posted its third consecutive decline, while the small-cap Russell 2000 (-0.9%) slipped behind the broader market during afternoon action.

Equity indices were pressured from the start following some overnight developments that weighed on sentiment. The market tried to overcome the early weakness, but could not stage a sustained rebound, ... More
More Market News
Currencies
NAME
LAST
CHANGE
% CHANGE
There's a problem getting this information right now. Please try again later.