A Fed fail and a euro 'fix'
This week's Fed circus tells us mainly that the Fed is wrong again. But Europe may have found a way to keep the euro solvent (for now).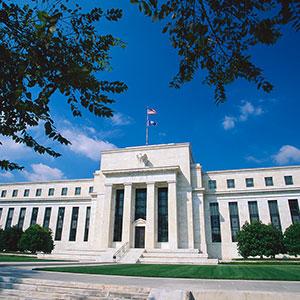 This week, all eyes were on what the Federal Open Market Committee and Federal Reserve Chairman Ben Bernanke might come up with on Wednesday to make everybody happy.
But, in an interesting wrinkle, European debt markets that day saw their own variation of Operation Twist, in that Italian, Spanish, and Portuguese debt rallied, while Germany's was sold.
The reason seems to be that, behind the scenes, Germany has decided to let the European Financial Stability Facility lend directly to the PIIGS, those problem nations of Portugal, Ireland, Italy, Greece and Spain. I say "seems" because that is the current back story, though Germany is still officially denying it (at least through midweek -- more on that below).
Obviously, we will have to see what happens. But if Germany has, in fact, caved on the issue, the European Central Bank will still be required to provide a giant amount of stimulus to make the whole system run. If those two things occur, then Europe will have effectively created a Federal Reserve of its own, and it will probably be able to kick the can down the road a ways.
Angela we have heard on high
The Fed eventually delivered the news that Operation Twist would be extended through the end of the year, and it said that it was prepared to take further action (due to the fact that it had lowered its growth outlook). Markets across the board sold off hard, except for bonds. But shortly thereafter, a headline passed on Bloomberg which claimed (though it certainly didn't look "official") that German Chancellor Angela Merkel had said the EFSF may be allowed to buy bonds, which sparked a rally in pretty much everything (again, except bonds).
That was followed by Bernanke's news conference, where he basically had to admit that the Fed's economic optimism of the prior few meetings was misplaced (i.e., it was dead wrong, as usual).
Even though I have been saying this for 20 years, it still boggles my mind that the people running the Fed can be so amazingly and demonstratively incompetent, yet they are entrusted with unequaled power to change the course of history and people's futures based on their pet theories (and bolstered by ego-boosting reinforcement from the applause meter).
Although Bernanke is not the egomaniac that his predecessor, Alan Greenspan, was, he has done no less damage. (On the other hand, had Greenspan not done what he did, Bernanke probably wouldn't have followed the course that he has.)
When I wrote my book "Greenspan's Bubbles," I figured that in a few years (and certainly by now) the whole world would have seen what a catastrophe Greenspan and the Fed were, and the tremendous negative influence they have had on the country. But here we are -- four years, trillions of dollars' worth of damage and millions of ruined lives later -- and people are still unable to see the obvious. It is just incredible that something this evident continues to be unrecognized by so many people the world over.
It's best to learn from other people's mistakes
 One person who does get it is a friend and fellow investor (who prefers anonymity), to whom I have given the moniker, "Mr. Skin." With well over 40 years of very successful experience in investing, he is a welcome and regular contributor to the "Ask Fleck" section of my subscription site, FleckensteinCapital.​com, where he recently offered this bit of historical perspective, and a lesson worth noting:
"(June 15 was) the 50th anniversary of my first loss (and lesson) in the stock market. I was a freshly scrubbed, fish-eyed new voter in 1960 and voted for JFK. He had imagination and was young, compared to Nixon, who looked like a crook (even at that early date). . . In any case, Kennedy was going to the moon and the 'aerospace' and 'tech' stocks took off into a bubble that resembled the tech boom of the late 1990s.
"Of course, at my tender age, it looked like a fool-proof way to extend my college passion for poker and bridge. The stock market soon became the bold, new way to get rich. I connected with an equally new Merrill Lynch broker and started to learn how to speak 'market.' He 'advised' me to buy some Air Space Devices, a hot new issue. I bought it a $12, certain of a big hit.
"Unfortunately, Kennedy was having a spat with the steel industry. The union had jacked up a wage demand and the companies, led by Roger Blough, chairman of US Steel (X), decided to hike prices for steel. This threatened to cause inflation at a time when politicians worried about such things. So, Kennedy ordered the FBI to go after steel company executives, and the stock market immediately cratered, dropping 30% within a couple of months (April-June 1962).
"I was scared out of Air Space Devices at $2 for a loss of $10 on a $12 trade. The lesson was simple: understand what you are doing. The broker hyping Air Space Devices was hungry for the fat underwriting fee. If I had bothered to read the prospectus, I would have learned that the company had nothing to do with the aerospace/moon shot industry. The damn company made ladders for fire engines and was taking advantage of the aerospace stock boom to raise capital at a huge premium to reality. Lesson learned!''
One of the things all successful investors have learned the hard way is that nothing is foolproof, especially if you are the one who might be acting foolish. And, as Mr. Skin notes, knowing what you know and knowing what you don't know, i.e., doing your homework, is the best insurance against foolishness there is. Too bad Bernanke et al. don't seem to have learned that.
At the time of publication, Bill Fleckenstein did not own or control shares of any company mentioned in this column.
DATA PROVIDERS
Copyright © 2014 Microsoft. All rights reserved.
Fundamental company data and historical chart data provided by Morningstar Inc. Real-time index quotes and delayed quotes supplied by Morningstar Inc. Quotes delayed by up to 15 minutes, except where indicated otherwise. Fund summary, fund performance and dividend data provided by Morningstar Inc. Analyst recommendations provided by Zacks Investment Research. StockScouter data provided by Verus Analytics. IPO data provided by Hoover's Inc. Index membership data provided by Morningstar Inc.
MARKET UPDATE
NAME
LAST
CHANGE
% CHANGE
There's a problem getting this information right now. Please try again later.
NAME
LAST
CHANGE
% CHANGE
There's a problem getting this information right now. Please try again later.
Market index data delayed by 15 minutes
[BRIEFING.COM] The stock market finished an upbeat week on a mixed note. The S&P 500 shed less than a point, ending the week higher by 1.3%, while the Dow Jones Industrial Average (+0.1%) cemented a 1.7% advance for the week. High-beta names underperformed, which weighed on the Nasdaq Composite (-0.3%) and the Russell 2000 (-1.3%).

Equity indices displayed strength in the early going with the S&P 500 tagging the 2,019 level during the opening 30 minutes of the action. However, ... More
More Market News
Currencies
NAME
LAST
CHANGE
% CHANGE
There's a problem getting this information right now. Please try again later.