Can GM revive Chevrolet?
A once-great American icon is losing market share. Can GM make Chevy attractive again?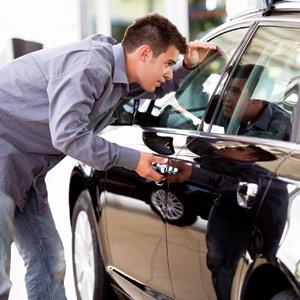 Decades ago, Chevrolet used to brag that it was as American as baseball, hot dogs and apple pie. But these days, America is moving on.
General Motors (GM) has seen slumping sales of its all-important Chevrolet line. The brand is reportedly losing market share to Chrysler, Toyota (TM), Jeep and Volkswagen (VLKAY). Chevrolet only had 13.2% of U.S. auto sales in the first half of this year -- down from 14.3% a year earlier.

Chevrolet has been a drag on GM in the two years since the automaker emerged from bankruptcy and returned to the markets. Still, GM's October U.S. sales were the highest they've been since 2007, with deliveries up 5% from to a year earlier and sales to retail customers up 7%.

GM can't afford to lose Chevy. So in this evolve-or-perish market, it's choosing to evolve by reinventing its brands.

The company will replace 70% of its U.S. nameplates with redesigned or all-new vehicles over this year and 2013. And the Chevrolet is the focus of many of those changes.

"They really started by revamping their entire product portfolio from top to bottom," says Alec Gutierrez, senior market analyst at Kelley Blue Book. And he points as examples to the redesigned Chevrolet Malibu, the new Impala scheduled for 2014 and the rebirth of the Camaro muscle car.
At the same time, Chevrolet and other U.S. automakers are aware that American consumers are buying smaller cars and paying attention to innovations like all-electric cars and compact SUVs. Despite its sales slump, Chevrolet is still GM's top-selling brand, and is taking the lead in innovation and change.
"A lot of people were curious as to why (GM) launched the Volt, a $40,000 premium electric vehicle, under the Chevrolet moniker and not, say, under Cadillac or even under Buick," Gutierrez says. "But I think it just proves GM's commitment to the Chevrolet brand as… a green-friendly company, on the cutting edge of technology. I think they're really trying to redefine what that brand means to consumers."
Gutierrez believes Chevrolet vehicles are currently on a par with its competitors, domestic and foreign, when it comes to quality and options. The big challenge for Chevy and its rivals, he says, is the rise of what were formerly second-tier companies in the U.S. like Hyundai (HYMLF), KIA, Volkswagen, Subaru and Mazda (MZDAF).

"The level of parity in the industry is so strong that you're going to see, in these high-volume segments, the market share becoming more and more diluted across all brands, versus someone like a Chevrolet or even a Toyota really dominating any given segment," he says. "I think segment share is going to be more evenly distributed among the major players as everyone kind of comes up to the same competitive benchmark. "
Chevrolet will soon get a new addition to its lineup in the Spark, an all-electric mini-car that will go on sale this summer in California and Oregon. The five-door hatchback is only about 145 inches long, the Associated Press reports. By comparison, Toyota's new Prius C is about 157 inches long.

Will Americans flock once again to a completely redesigned Chevrolet? The company is overhauling 13 Chevrolet vehicles in the next year. It's a risky move, but one that could make Chevy hot again.
More from Money Now
DATA PROVIDERS
Copyright © 2014 Microsoft. All rights reserved.
Fundamental company data and historical chart data provided by Morningstar Inc. Real-time index quotes and delayed quotes supplied by Morningstar Inc. Quotes delayed by up to 15 minutes, except where indicated otherwise. Fund summary, fund performance and dividend data provided by Morningstar Inc. Analyst recommendations provided by Zacks Investment Research. StockScouter data provided by Verus Analytics. IPO data provided by Hoover's Inc. Index membership data provided by Morningstar Inc.
MARKET UPDATE
NAME
LAST
CHANGE
% CHANGE
There's a problem getting this information right now. Please try again later.
NAME
LAST
CHANGE
% CHANGE
There's a problem getting this information right now. Please try again later.
Market index data delayed by 15 minutes
[BRIEFING.COM] The stock market began the new trading week on the defensive note with small-cap stocks pacing the retreat. The Russell 2000 (-1.4%) and Nasdaq Composite (-1.1%) displayed relative weakness, while the S&P 500 lost 0.8% with all ten sectors ending in the red.

Global equities began showing some cracks overnight after China's Finance Minister Lou Jiwei poured cold water on hopes for new stimulus measures. Specifically, Mr. Lou said the government has no plans to change ... More
More Market News
Currencies
NAME
LAST
CHANGE
% CHANGE
There's a problem getting this information right now. Please try again later.