Cost of car ownership rising
Led by an increase in maintenance costs, the money needed to own a car is going up, AAA says.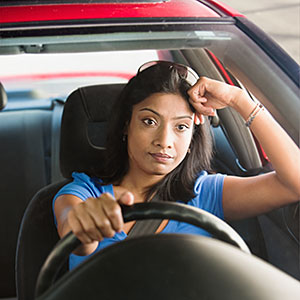 Owning a car increased about 2% from last year and now costs more than $9,000 a year, according to the American Automobile Association.

That figure is based on driving the average sedan. It's quite a bit higher for drivers of SUVs ($11,559) and large sedans ($11,248). For owners of small sedans, the cost was less ($6.967).

The average was based on driving 15,000 miles a year and included such things as maintenance, fuel, insurance and tires. The cost per mile of driving the average sedan was about 61 cents, compared with a cost of 77 cents a mile for an SUV.

"Many factors go into the cost calculation of owning and operating a vehicle," said John Nielsen, AAA's director of automotive engineering and repair. "This year, changes in maintenance, fuel and insurance costs resulted in the increase to just over 60 cents a mile."

Here's how the costs broke down in the AAA study:

By far, the biggest increase was in the cost of maintenance, which rose more than 11% and accounted for 5 cents a mile for the typical sedan. Maintenance includes the cost of repairs and oil and other fluid changes, as well as spending on extended warranty policies. AAA said the cost of auto repairs rose considerably for certain models. (Another recent study, by CarMD, found a similar increase in auto repair costs.)

Fuel costs were up 2%, but that was based on the price of gas at the end of 2012. So consumers should be faring better now, with the most recent gasoline price survey by AAA showing a significant nationwide decline in prices at the pump. Still, fuel remains one of the biggest expenses for motorists, accounting for more than 14 cents a mile for the average sedan owner.

Another area of relative good news: The price of tires remained stable, the study found. Because tires are only a periodic expense for most drivers, they amounted to only about a penny per mile in expense for the typical motorist.

Overall, insurance rose about 3%, to just over $1,000 a year for the average low-risk driver with a good driving record. AAA noted, though, that insurance prices vary considerably by region, company, driver and driving record.

This is the 63rd year AAA has published its cost of driving study. The organization noted that gas was selling for 27 cents a gallon back then and operating a car cost about 9 cents a mile.

The AAA publishes the annual study as an aid for consumers.

Said AAA's Nielsen: "Before you make any vehicle purchase, it is important to determine ownership and operational costs and compare them to your current and future financial situation."
More from MSN Money:
DATA PROVIDERS
Copyright © 2014 Microsoft. All rights reserved.
Fundamental company data and historical chart data provided by Morningstar Inc. Real-time index quotes and delayed quotes supplied by Morningstar Inc. Quotes delayed by up to 15 minutes, except where indicated otherwise. Fund summary, fund performance and dividend data provided by Morningstar Inc. Analyst recommendations provided by Zacks Investment Research. StockScouter data provided by Verus Analytics. IPO data provided by Hoover's Inc. Index membership data provided by Morningstar Inc.