The most and least expensive cars to own
Does your car suck your wallet dry, or do you have an economics-friendly vehicle? Consumer Reports provides answers.
This post comes from Krystal Steinmetz at partner site Money Talks News.


When you're looking for a screaming deal on a car, it may be tempting to solely consider the purchase price of a vehicle when making a decision on whether to buy. But the sticker price alone doesn't give you the true picture of the costs associated with owning the car.
According to Consumer Reports, it's important to look past the purchase price and consider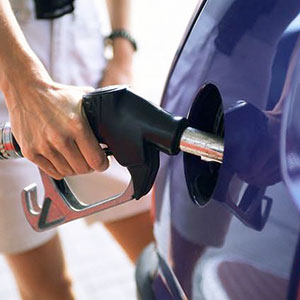 other car-related expenses -- like depreciation, fuel, loan interest, insurance premiums, sales tax, and maintenance and repair -- before you buy a car. These expenses can mean the difference between an economical vehicle and a car that costs more a month than your rent.
Consumer Reports determined that the following vehicles are the most and least expensive to own (according to five-year owner cost estimates):
Most expensive
Midsize sedan: Volkswagen Passat SEL Premium V6 -- $45,600.
Luxury sedan: BMW 750Li -- $106,200.
Sports car: Porsche Boxster 2.7 (manual) -- $64,200.
Small SUV: Volkswagen Tiguan SEL -- $48,000.
Large SUV: Nissan Armada Platinum -- $72,000.
Least expensive
Midsize sedan: Toyota Camry Hybrid XLE -- $31,800.
Luxury sedan: Lexus ES300h -- $42,000.
Sports car: Honda Civic Si (manual) -- $34,800.
Small SUV: Subaru XV Crosstrek Premium -- $34,200.
Large SUV: Chevrolet Traverse -- $51,000.
Did your vehicle make the list? Click here for a full inventory of the most and least expensive vehicles to own, and here to see Consumer Reports' best and worst car lists.

More on Money Talks News:
DATA PROVIDERS
Copyright © 2014 Microsoft. All rights reserved.
Fundamental company data and historical chart data provided by Morningstar Inc. Real-time index quotes and delayed quotes supplied by Morningstar Inc. Quotes delayed by up to 15 minutes, except where indicated otherwise. Fund summary, fund performance and dividend data provided by Morningstar Inc. Analyst recommendations provided by Zacks Investment Research. StockScouter data provided by Verus Analytics. IPO data provided by Hoover's Inc. Index membership data provided by Morningstar Inc.