Did the government make a Social Security goof?
Academics warn that agency officials are using outdated calculations and have severely overestimated the money available for retirees.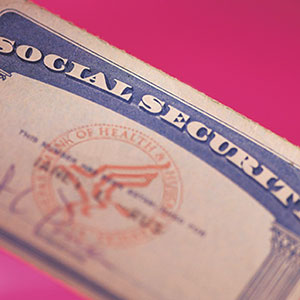 The fiscal cliff has been averted for the moment, and Congress is continuing its latest game of financial chicken with a new target in sight: the upcoming debt ceiling. But two academics say all this political brawling is taking attention away from another crisis looming on the nation's horizon: Social Security.

Samir Soneji is a demographer and professor at the Dartmouth Institute for Health Policy and Clinical Practice, and Gary King is a professor of government at Harvard. On Sunday, the two boiled down their recent findings in an opinion piece for the New York Times.
According to King and Soneji, the Social Security Administration has grossly underestimated the money it needs for retiring Americans "to the tune of $800 billion by 2031, more than the current annual defense budget."

And if nothing is done, they say, the Social Security trust fund will run out two years ahead of current government predictions.
The professors say two major issues have led to these serious miscalculations.
The government's forecasting methods for Social Security have barely changed since the program's creation during the Great Depression -- "even as a revolution in big data and statistics has transformed everything from baseball to retailing."
And that outdated mode of forecasting, the professors note, has failed to take into account crucial factors about longevity -- especially the fact that Americans are living longer and healthier lives. Better treatment of cardiovascular diseases and a dramatic decline in smoking, they say, "are adding years of life that the government hasn't accounted for."
The professors believe the nation faces some stark choices if Social Security is to be saved. Among the options they suggest are raising the retirement age to as high as 69 or 70, increasing payroll taxes, limiting annual cost-of-living adjustments and reducing benefits.

They also point to new research that suggests that retirement, while popular, may in itself reduce a person's life span "by breaking lifelong routines and disrupting deep social connections." And with that research in mind, they wonder if retirement should be optional.

Given modern demographics and statistical analysis, professors Soneji and King think now is a great time to open a public debate about Social Security's future. The constant political bickering in Congress may make this suggestion seem odd, they say -- but "the longer we ignore the problem," they warn, "the more disruptive any change will need to be to keep Social Security alive."
More on Money Now