Domino's founder scores victory against Obamacare
Tom Monaghan sued the government to avoid the law's mandatory contraception coverage. Hobby Lobby, meanwhile, waits for fines.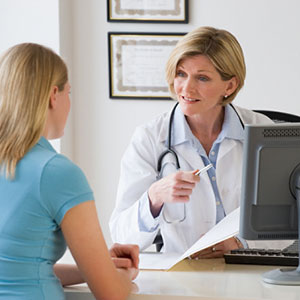 Will companies be fined upwards of $1.3 million a day for not providing the emergency contraception coverage mandated by the new health care law? Yes and no.
Domino's Pizza (DPZ) founder Tom Monaghan sued the federal government in December on behalf of his Michigan office park, Domino's Farms, to avoid providing the mandatory contraception coverage in the nation's health care law -- also known as the Affordable Care Act or Obamacare. On Sunday, a district court judge in Michigan granted an emergency motion for a temporary restraining order that allows Monaghan to avoid providing contraception as part of his property management firm's health care plan until the case is resolved.
The law went into effect on Tuesday and is already getting costly for some companies fighting its contraception provision. Last week, Supreme Court Justice Sonia Sotomayor denied a similar injunction request for Oklahoma City arts-and-crafts store chain Hobby Lobby, which also has a contraception-based suit working its way through the lower courts and risks potential fines of $1.3 million a day for not offering the required coverage.
The heads of both companies have protested the law vociferously on religious grounds. Monaghan -- who has used his Domino's fortune to bankroll Catholic charities, support conservative political candidates and found Ave Maria University in Florida -- argues that contraception isn't health care, but "gravely immoral." When Hobby Lobby launched its suit back in September, founder David Green wrote an opinion piece for USA Today blasting the mandate requiring the chain's health insurance to provide "what I believe are abortion-causing drugs" because "we believe doing so might end a life after the moment of conception."
While Monaghan's suit covers all contraception -- keeping him in line with the Roman Catholic church's stance against it -- Hobby Lobby singles out "Plan B" and Levonelle, which are classified as emergency contraceptives by the Food and Drug Administration. There's a bit of a difference in scale between the two companies as well. Monaghan sold much of his controlling stake in Domino's to Bain Capital back in 1998 and his Domino's Farms property outside of Ann Arbor is a small holding not affiliated with the company.
Hobby Lobby, meanwhile, has 500 stores in 41 states and employs more than 13,000 workers. The company is still contributing to the $4.5 billion fortune of David Green, who is ranked 79th on Forbes' list of the 400 richest Americans, but has a culture inextricably tied to the Green family's beliefs. Hobby Lobby plays Christian music throughout its stores, closes early during the week "so our employees can see their families at night" and on Sundays "so that our workers and their families can enjoy a day of rest."
A district court judge in Oklahoma ruled last month that Hobby Lobby and Mardel, a Christian bookstore chain also owned by the Green family, "are not religious organizations" and are not subject to the same constitutional protections as churches and other religious employers. Despite lacking an injunction similar to Monaghan's, Hobby Lobby still refuses to offer the disputed contraceptives as part of its health plans.
Kyle Duncan, who is representing Hobby Lobby on behalf of the Becket Fund for Religious Liberty, said in a statement posted on the group's website Thursday that Hobby Lobby doesn't intend to offer its employees insurance that would cover the drug while its lawsuit is pending.
"The company will continue to provide health insurance to all qualified employees," said Kyle Duncan, who is representing Hobby Lobby on behalf of the Becket Fund for Religious Liberty, in a statement posted on the group's website. "To remain true to their faith, it is not their intention, as a company, to pay for abortion-inducing drugs."
There are still more than a dozen such suits pending across the country, and the Green family has vowed to fight the law all the way to the Supreme Court. Monaghan may do the same, albeit a lot more cheaply.
More on Money Now