Ask Amey Stone: How can I save enough for retirement?
In the next episode of MSN Money's 'Ask a Money Expert' video series, readers can ask about 401k's, IRAs and how to start saving for a prosperous retirement.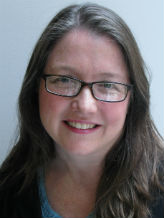 When you're worrying about how to pay your rent, your student loans or even your grocery bills, it's tough to plan for retirement. The truth is, small amounts of money set aside each month and invested wisely can really add up over time.
Still, there are plenty of rules and restrictions and a lot of hard choices to make when it comes to setting up a retirement account. MSN Money deputy managing editor Amey Stone has covered personal finance and investing for 20 years and knows the ins and outs of retirement accounts like 401k's, Roth IRAs and traditional pensions. Plus, she can help you sort out what kinds of mutual funds make the best choices for retirement investing.
Ask her your retirement questions in the comments of this post or on MSN Money's Facebook page. She'll answer a selection of questions next week on video. Check back Thursday to see if she answered your question.
This week's "Ask a Money Expert" video features columnist Anthony Mirhaydari.