Americans losing their love for cars?
New transportation and real-estate surveys suggest a generational shift as younger people look for walkable neighborhoods near transit hubs.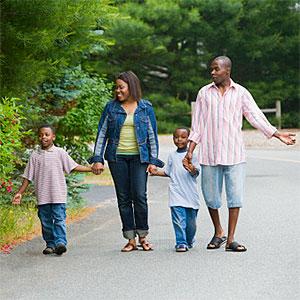 By Bruce Kennedy, MSN Money
Is the all-American love affair with cars finally cooling down? A recent survey of more than 800 people by the Natural Resources Defense Council suggests the public is ready for some major changes in national transportation.

According to the survey, nearly two-thirds of people polled would rather improve public transportation -- or develop communities where people don't have to drive as much -- than build new roads. And 68% support increased local investments in public transportation improvements, with 39% backing the idea strongly.
That changing attitude is also reflected in the latest annual Emerging Trends in Real Estate report, issued by the Urban Land Institute.
"Never before has the real estate industry been so whipsawed by such rapid transformation in tenant requirements," says the report, produced jointly with PricewaterhouseCoope​rs. It notes a growing number of businesses and people are seeking smaller spaces for living and working and are demanding that those spaces be near mass transit.
Given growing traffic gridlock and the apparently relentless rise of gasoline prices, walkability has become a big issue in real estate.

"The strongest markets from an investment, development and even homebuilding perspective are the ones where the walk scores are the highest," says Mitch Roschelle, a partner with PricewaterhouseCoope​rs, "meaning people don't want to drive."
Roschelle also notes that most echo-boomers, the 80 million or so Americans born between 1980 and 2000, want to stay out of traffic jams and be able to stroll to amenities such as restaurants, stores and parks.
"I think it is a generational shift," he says. "And if you look at the uncertainty of employment in that age group, adding the . . . burden of having a $500-a-month car payment and then insurance and gasoline -- that can be a $12,000-a-year tax, if you will, on their lifestyle."
And with U.S. homeownership rates at a 10-year low, a growing number of Americans seem willing to pay higher rents in exchange for living in walk-friendly neighborhoods and communities. 

"When they do the pros versus cons in their lifestyle decisions," Roschelle says, "they'd rather walk to where they want to go and have a little more money in their pockets in the end, even after paying more rent than they would if they lived in the suburbs."
The surburbs, meanwhile, are also transforming as developers and investors look for areas outside of urban centers for mixed-use communities that can also become transit hubs.

"Anything near suburban rail is gold," the Urban Land Institute's report says. "We're seeing superior rent growth compared to buildings away from light rail; it's no longer hypothetical."