The world's disappearing millionaires
The economic crisis in Europe has caused many people to drop from the ranks of the wealthiest. The US still has the highest number of millionaires in the world.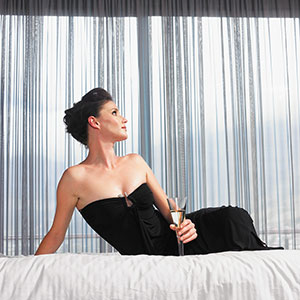 The United States is still growing plenty of millionaires. In the past year, nearly 1 million Americans moved into the realm of those with more than a million bucks in wealth.
But much of the world is losing millionaires -- and nowhere is that loss as profound as in Europe, a continent rocked by economic crisis. The loss in Europe is so steep that on a global basis, the overall number of millionaires has fallen in the past year, according to a new
global wealth report
from Credit Suisse.
There is also change at the bottom end of the economic spectrum. The percentage of adults around the world with wealth below $10,000 has grown to 69.3% from 67.6% a year ago.
Here's more from the Credit Suisse report:
The millionaire gainers
The U.S. is by far the No. 1 country for millionaires. About 11 million Americans have more than $1 million in wealth, and that number grew by 962,000 from last year. That was the sharpest spike in growth anywhere in the world.
Japan came in No. 2 in terms of millionaire growth. That country saw about 460,000 new millionaires for a total of about 3.6 million. And Peru and Morocco saw the oddest jump in millionaire count, going from 4,000 to 18,000 and from 1,000 to 14,000, respectively. The number of millionaires in Chile grew from 28,000 to 42,000.
The rest of the countries rounding out the list saw smaller growth, and include Columbia, the Philippines, Thailand, Hong Kong and the UAE.
The millionaire losers
European countries led the way in losing millionaire residents. Italy lost more than a fifth of its millionaires in the last year, with 374,000 gone -- the steepest loss of any country. Now, it has about 1.2 million adults who qualify as millionaires.
France lost 322,000 millionaires to 2.3 million, and Germany took third place in the losing category, with 290,000 millionaires out the door for a new total of 1.5 million. Denmark, Sweden and Spain also represented Europe on the list. Other countries on the list included Australia, Canada, Brazil and Taiwan.
An overall net loss
Overall, the world ended up losing about 1 million of its millionaires in the last year, with the global total falling to 28.6 million from 29.7 million. Nearly 40% of the world's millionaires live in the United States, up from 34% a year ago.
You can see the
millionaire chart here
.