The best simple credit cards in America
If you want a card that is straightforward about fees and penalties, and doesn't have any surprises in the terms and conditions, consider these.
This post comes from Jason Steele at partner site Credit.com.


Credit cards can be such secure and convenient financial tools that they might seem like magic to people who lived 100 years ago. Unfortunately, these magical little plastic cards also come with a maze of terms and conditions that can be a nightmare for many users. In fact, the two biggest problems that many credit card users have with their cards tend to be the harsh penalties and the ease of incurring debt.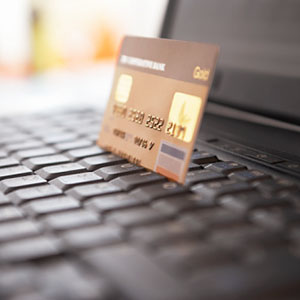 Simple credit cards, however, can offer cardholders relief from balance transfer fees, late fees, foreign transaction fees and penalty interest rates. So what should you look for when selecting a simple credit card?
Try to find the card with the features that will benefit you the most. If you have had trouble making payments on time, look for a card with no late fees or penalty interest rate. If you need to perform a balance transfer, you can save a significant amount of money by avoiding balance transfer fees, which are typically 3% of the amount transferred. Those who travel outside the U.S., or make purchases that may be processed in foreign countries, will also want to look for a card with no foreign transaction fees.
As you shop for a credit card, it can help if you know whether you meet the issuer's guidelines (including your credit scores), so that you apply for a credit card that you're more likely to get approved for. There are free tools that can help you prepare for your search, like Credit.com's Credit Report Card, which gives you two credit scores and an overview of your credit profile, and updates them every month.
Now, let's take a look at this month's Best Credit Cards in America picks for simple credit cards, based on a thorough review of many offers.
The Winner: PenFed Promise
PenFed is the Pentagon Federal Credit Union, which offers the only card on the market with no fees for anything. It doesn't get much simpler than that.
Applicants have to join the PenFed credit union first, but then they can apply for this card that has no annual fee, no foreign transaction fee, no balance transfer fee, no cash advance fee, no late fee and no penalty APR.
Other features: New applicants receive a 7.49% APR for 36 months, and a 4.99% APR promotional balance transfer rate that is good until the transferred balance is paid off. To keep costs down and stay green, cardholders must agree to receive all PenFed credit card statements electronically.
The costs: After the promotional rate expires in three years, the standard interest rate will be 9.99% APR, but will vary based on the Prime Rate.
1st Runner-Up: Slate from Chase
This card is the only one on the market that offers 0% APR promotional balance transfers with no balance transfer fee. New cardholders receive 15 months of interest-free financing on purchases and balance transfers made within 60 days of opening an account. There is no annual fee for this card.
Other features: Cardholders can utilize Chase's innovative Blueprint program at no additional cost. This feature includes powerful budgeting and goal setting tools, and cardholders can even save interest by choosing to pay some charges in full while carrying a balance on others.
The costs: While this card doesn't have a balance transfer fee for new cardholders, it retains the customary late fees, penalty interest rates and 3% foreign transaction fees.
2nd Runner-Up: Barclaycard Ring
Ring is an entirely different kind of credit card that uses social media to allow cardholders to shape this card's policies, but it is a simple card at its core. It features a low 8% interest rate on purchases, balance transfers and cash advances. The cash advance fee is just $1 for each ATM withdrawal, and the foreign transaction fee is just 1%.
Other features: Barclaycard customers have a access to a forum where they can interact with the product managers and each other. In fact, Barclaycard opens up the books so that customers can see how much income is being generated, and how profits are being distributed in the form of cardholder rewards and charitable donations.
The costs: There is no annual fee for this card.
Note: It's important to remember that interest rates, fees and terms for credit cards, loans and other financial products frequently change. As a result, rates, fees and terms for credit cards, loans and other financial products cited in these articles may have changed since the date of publication. Please be sure to verify current rates, fees and terms with credit card issuers, banks or other financial institutions directly.
More from Credit.com:

Thanks for the input, I am very pleased with BMO Harris Private Bank. no tarp money taken no big huge bonuses given for the bank failing because it did not fail. If you carry a C-Card balance its under 10%, we do not carry but if we did we have approx. 8.75- 8.99% that's cheap for a card. Coravette

This good to know. But one thing this author failed to everyone is that among all these cards one is sort of the debit card Signature Visa or MasterCard at Pen Fed Credit Union and it did not say that non military or US Employees are the only ones that can have this type of card. Then the others, one has to have excellent credit to have them like all the other top of the line credit cards.
People with less than excellent or even good will have to settle for high fees or prepaid. There is not a difference between those Visas you buy in a store and put cash on and the ones that banks issue you with a credit line of $300 and then charge you $300 for the card plus interest and other fees like an annual fee for having that card. This is robbery for those who can't afford a credit card but need to establish credit. I may add that Barclay is one of these banks.


A great tool for new credit or teenagers with a part time job to build credit. No hooks at all by every bank that I know of. A secured credit card. About $300.00 gets you started. My four kids started this way and learned quickly how to use and not abuse a credit card. They also had small savings accounts and the rule was at least 25% of income must go into savings. They did not become wealthy however it gave them a sense of income and bills to pay. Within a six month period the banks all raised their credit limits a little and in about 18 months the banks converted them to regular credit cards with credit limits and favorable interest rates. It is OK to have a credit card. It is as important to know what you can afford to pay back and stay on good terms with the credit card company .


"Here kitty, kitty - ahhh, got you, sucker!!!"  It seems almost every credit card company offers "leaders" - they draw you in with your hopes for a fantastic credit card deal, and their hopes you will settle for what they will give you.  NO credit card is a "good" credit card.  They all cost you more than you can really afford.


"Seemantics" is the tool of credit card companies.  They lead you to believe one thing, while they really mean something else.  They use language that SEEMS to imply one thing while meaning just the opposite.  But, which meaning is the consumer the most likely to choose?  The one that serves most attractive to their desire - to have a credit card.  If you think you must have a credit card, view offers with skepticism.  Be wary, because they are trying to draw you in like a fish to a bright, shiny lure.

Are you sure you want to delete this comment?
DATA PROVIDERS
Copyright © 2014 Microsoft. All rights reserved.
Fundamental company data and historical chart data provided by Morningstar Inc. Real-time index quotes and delayed quotes supplied by Morningstar Inc. Quotes delayed by up to 15 minutes, except where indicated otherwise. Fund summary, fund performance and dividend data provided by Morningstar Inc. Analyst recommendations provided by Zacks Investment Research. StockScouter data provided by Verus Analytics. IPO data provided by Hoover's Inc. Index membership data provided by Morningstar Inc.