We're more ashamed of credit card debt than weight
A new survey reveals Americans are most embarrassed to admit their amount of credit card debt.
This post comes from Krystal Steinmetz at partner site Money Talks News.


Would you rather tell people your weight or your credit card balance?
A recent survey by the National Foundation for Credit Counseling found that nearly 40 percent of Americans are more embarrassed about their credit card debt than their age, weight, credit score or bank balance. Credit score came in a close second, with 30 percent of the vote.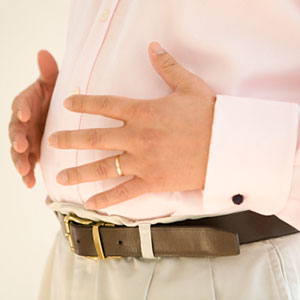 Just 12 percent of respondents said their weight was the most embarrassing. And only 10 percent indicated their bank balance was humiliating.
The results of the NFCC survey are telling, according to Gail Cunningham, NFCC spokesperson.
"Since consumers revealed that the two facts they'd be most embarrassed to admit are related to credit, it is obvious that they are not comfortable with how they are currently managing their money," she said in a statement.
CBS MoneyWatch said credit card debt is still a conversational taboo, likely because of the amount of credit card debt people rack up.
The average household carries $7,087 in credit card debt, with the country's total credit card indebtedness mounting to $854.2 billion. That makes it the third-biggest debt market after mortgages and student loans, notes personal finance site NerdWallet.
I think if it came down to it, I would be most hesitant, and embarrassed, to admit my weight. Does that make me vain? I don't know. I do have some credit card debt, but nothing I'm embarrassed to admit, and my credit score is OK too.
What would you be most embarrassed to admit?

More from Money Talks News
DATA PROVIDERS
Copyright © 2014 Microsoft. All rights reserved.
Fundamental company data and historical chart data provided by Morningstar Inc. Real-time index quotes and delayed quotes supplied by Morningstar Inc. Quotes delayed by up to 15 minutes, except where indicated otherwise. Fund summary, fund performance and dividend data provided by Morningstar Inc. Analyst recommendations provided by Zacks Investment Research. StockScouter data provided by Verus Analytics. IPO data provided by Hoover's Inc. Index membership data provided by Morningstar Inc.