The best credit cards of 2013
Having the right credit card can help you pay down debt faster, earn rewards and build your credit score.
This article comes from Odysseas Papadimitriou at CardHub.com.

The new year is in full swing, and those of us who've made financial resolutions need to get to work. Having the right credit card is integral to the process, regardless of your particular goals, as it enables you not only to save money, but also efficiently escape debt, live within your means and improve your credit standing.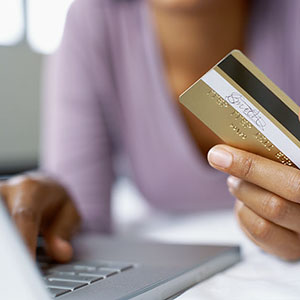 So, what are the best credit cards for 2013?
After comparing more than 1,000 credit card offers, the folks at Card Hub have answered that question. You can find their picks listed below by primary card feature and the credit standing needed for approval. (You can get a sense of your credit standing by using Card Hub's free credit estimator). 
Excellent credit
initial rewards bonus: Chase Sapphire Preferred
A number of credit cards provide rewards bonuses based on how much you spend during the first few months, and while some may offer more total points or miles than the Sapphire Preferred Card, the redemption value and flexibility it provides is unmatched. You get 40,000 bonus points for spending $3,000 in the first three months, which you can redeem for $500 in travel or a $400 statement credit. Most people will find that far more useful than a free flight or hotel stay with a specific travel provider, especially since this card's $95 annual fee doesn't take effect until the second year.
Everyday rewards: Blue Cash Preferred from American Express
If you ask people what their biggest recurring expenses are, groceries and gas will undoubtedly be among the most popular responses. This AmEx card offers 6% cash back at supermarkets (up to a $6,000 annual spending limit), 3% cash back at gas stations and department stores and 1% on everything else. Plus, the $150 initial bonus you get for spending $1,000 in the first three months offsets the $75 annual fee.
Gas rewards: PenFed Platinum Rewards
For the $15 one-time fee it takes to join the Pentagon Federal Credit Union, this card will give you the points equivalent of 5% cash back at any gas station, 3% at supermarkets and 1% on everything else. That makes it the best gas credit card on the market and your wallet's best friend when prices at the pump start to rise.
Airline rewards: PenFed Premium Travel Rewards American Express Credit Card
This PenFed card offers the points equivalent of 5% cash back on airline purchases, which makes it a great option for consumers who fly a lot with different air carriers. You also get a $200 initial bonus for spending $2,500 during the first three months.
Zero percent on new purchases: Citi Diamond Preferred Card
This card boasts the market's longest 0% introductory period at 18 months. While that rate applies to balance transfers as well as new transactions, the Diamond Preferred Card has a 3% balance-transfer fee and should thus be used for saving on upcoming big-ticket expenses rather than existing debt.
Zero percent on balance transfers: Slate Card from Chase
The average U.S. household has more than $6,700 in credit card debt, and the interest on that could easily add up to a few hundred dollars over the course of a year. Transferring what you owe to a free balance-transfer credit card like the Slate from Chase, which offers 0% for 15 months and doesn't charge any major fees, could help you save a lot of money while paying off what you owe faster.
Credit builders
Don't let the label fool you. Roughly half of all consumers have "excellent" credit. If you aren't one of them, working to attain such lofty credit standing is the most valuable long-term strategy you can adopt. In order to save money in doing so, focus on cards that don't have annual fees, such as those listed below.
Rewards for students: Journey Student Rewards from Capital One
The credit card offers that banks target to students generally tend to have better terms than their credit standing merits because banks prize students' above-average earning potential and youth. In addition to not charging an annual fee, the Journey Student Rewards Card offers 1% cash back across all purchases, as well as a 25% bonus on the cash back you earn each month for paying your bill on time. It's therefore a great option for students looking to subsidize their spending and ingrain positive financial habits.
Zero percent for students: BankAmericard for Students
Students often encounter expenses, such as books, that they can't pay off in a single month.  The BankAmericard for Students offers 0% on new purchases for 15 months so you won't have to waste money on interest. It doesn't charge an annual fee either.
No-fee credit (re)building: Harley-Davidson Secured Credit Card
No matter how damaged your credit may be or how crazy you think I am for recommending a credit card affiliated with Harley-Davidson, you need to consider this offer, as it's among the most interesting on the market. It's the only secured card issued by a major bank that doesn't charge an annual fee, it offers some modest rewards (rare for a secured card), and you'll automatically get considered for a move to an unsecured card after 12 months of responsible use.
Now that you're familiar with the best credit cards for the new year, it's time to put them to use responsibly. Whether your goal is to build credit, earn rewards or avoid finance charges, it's important that you submit on-time payments, avoid spending beyond your means and heed important milestones such as the end of an introductory period. Doing those things will undoubtedly make 2013 a financially positive year.
More on Card Hub and MSN Money:
Are you sure you want to delete this comment?
DATA PROVIDERS
Copyright © 2014 Microsoft. All rights reserved.
Fundamental company data and historical chart data provided by Morningstar Inc. Real-time index quotes and delayed quotes supplied by Morningstar Inc. Quotes delayed by up to 15 minutes, except where indicated otherwise. Fund summary, fund performance and dividend data provided by Morningstar Inc. Analyst recommendations provided by Zacks Investment Research. StockScouter data provided by Verus Analytics. IPO data provided by Hoover's Inc. Index membership data provided by Morningstar Inc.