Feds say medical bills unfairly sink credit scores
The Consumer Financial Protection Bureau says medical debt should be treated differently than other debt when calculating credit scores.
This post comes from Krystal Steinmetz at partner site Money Talks News.


Your credit score could take an unreasonably large hit if you have unpaid medical debt. That's not fair, says the Consumer Financial Protection Bureau, the government's consumer watchdog agency.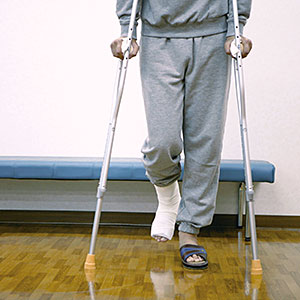 A new study (.pdf file) finds that consumers' credit scores may be overly penalized because of medical debt. Thus, if you don't pay your medical bills in full right away, they could come back to haunt you, potentially costing you thousands of dollars in borrowing costs. According to The Wall Street Journal:
More than half of all debt collection activity on consumers' credit reports comes from medical bills, according to the Federal Reserve. Such activity results in lower credit scores for consumers, meaning that lenders are more likely to be cautious in extending credit.
The CFPB said many credit-scoring models fail to differentiate between unpaid medical bills and other bills in collection, like past-due rent, utilities or cellphone bills. While consumers know what they're expected to pay for rent or utilities, medical expenses are often unpredictable and costly. A CFPB press release says:
Sometimes insurance companies do not cover the entire cost of medical procedures, but consumers may not realize they owe money until they are contacted by a debt collector. Even if they pay it off, their credit scores could take a hit.
The CFPB examined more than 5 million credit reports and scores from 2011 to 2013, as well as the payment histories of those consumers. It found that people with unpaid medical bills pay other bills at the same rate as consumers whose credit scores are 10 points higher. For those who pay medical bills late, they're dinged up to 22 points. A 10- to 22-point difference in your credit score can potentially cost you tens of thousands of dollars in borrowing costs, according to the CFPB.
"Getting sick or injured can put all sorts of burdens on a family, including unexpected medical costs. Those costs should not be compounded by overly penalizing a consumer's credit score," said CFPB director Richard Cordray. "Given the role that credit scores play in consumers' lives, it's important that they predict the creditworthiness of a consumer as precisely as possible."
The CFPB is urging credit-scoring firms to adjust their formulas to treat medical debt differently than other debt. The agency said that would give borrowers a more accurate view of the creditworthiness of an individual.
Has medical debt unfairly hurt your credit?

More from Money Talks News

It's a racket - Bill $75K for a thirty minute stent implant (without insurance) = Bill remains due and payable at $75K and 'haunts' the patient and his/her family until it is paid in full. Bill $75K for the same thirty minute stent implant (with insurance) = Patient pays $150 for outpatient deductible, Insurance pays $18K and balance of bill is written off and considered paid in full. Nothing but mouth breeding parasites feeding off the people.

Are you sure you want to delete this comment?
DATA PROVIDERS
Copyright © 2014 Microsoft. All rights reserved.
Fundamental company data and historical chart data provided by Morningstar Inc. Real-time index quotes and delayed quotes supplied by Morningstar Inc. Quotes delayed by up to 15 minutes, except where indicated otherwise. Fund summary, fund performance and dividend data provided by Morningstar Inc. Analyst recommendations provided by Zacks Investment Research. StockScouter data provided by Verus Analytics. IPO data provided by Hoover's Inc. Index membership data provided by Morningstar Inc.