Many think a bad credit score is OK
A new survey also says 32% of Americans think homeowners should be able to strategically default on their mortgages without facing consequences.
This post comes from partner site Credit.com.

After years of economic turmoil faced by millions of Americans, a large number of consumers now have new attitudes toward the kinds of financial missteps that can land borrowers in credit trouble, including strategic defaults.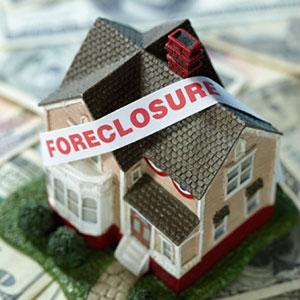 A sizable amount of Americans now consider it socially acceptable to have a low credit score or to strategically default on their outstanding mortgage balances, according to new data compiled by JZ Analytics as part of a poll for ID Analytics. In all, 36% of those polled said they believe it's acceptable to have a poor credit score these days, accounting for 77 million people across the country if the data is extrapolated out.
More interesting, however, is that many consumers have seen their attitudes toward intentionally falling behind on underwater mortgages change drastically in the past few years, the report said. A total of 32% of those polled -- 68 million people nationwide -- say homeowners should be able to strategically default on their mortgages without facing any consequences whatsoever for doing so.
Further, 13%, or 28 million Americans, say they would likely strategically default, the report said. Another 17% say they know people who have already done so.
"Our research into the consumer opinion of the economic crisis of 2008 found alarming results," said John Zogby, a senior analyst at JZ Analytics and creator of the Zogby Poll. "What jumped out is how many Americans feel it is acceptable for homeowners to walk away from a mortgage and go into foreclosure. If Americans carry on with that mindset, it will continue to cause problems as the economy undergoes a slow recovery."
Another area in which consumers have more relaxed attitudes toward certain aspects of their credit rating is whether they would exaggerate their standing to obtain new lines of credit, the report said. In all, 17% of those polled said they would do so, making up some 36 million Americans.
Finally, another 35% of respondents said they are now more afraid of being victimized by identity theft than they were five years ago, the report said.
Identity theft and account mismanagement can lead to serious damage to a borrower's credit scores, and therefore all financial documents, including credit reports, should be monitored closely as often as possible.

More on Credit.com and MSN Money:
DATA PROVIDERS
Copyright © 2014 Microsoft. All rights reserved.
Fundamental company data and historical chart data provided by Morningstar Inc. Real-time index quotes and delayed quotes supplied by Morningstar Inc. Quotes delayed by up to 15 minutes, except where indicated otherwise. Fund summary, fund performance and dividend data provided by Morningstar Inc. Analyst recommendations provided by Zacks Investment Research. StockScouter data provided by Verus Analytics. IPO data provided by Hoover's Inc. Index membership data provided by Morningstar Inc.