Don't fall for credit repair offers
There's nothing a company can do to repair your credit that you can't do yourself. Here are 4 simple -- and free -- steps to improving your credit.
This post comes from Linda Doell at partner site Money Talks News. 

Having good credit is critical when you borrow money, rent a place to live, buy car insurance -- sometimes even apply for a job. So when you see ads baiting you with a quick "credit repair" fix, it can be hard not to bite. Maybe that's why a Bing search for credit repair returns more than 40 million entries.
The logic behind paying for credit repair seems sound: If your car, refrigerator or practically anything else breaks, you have a professional fix it. Shouldn't the same logic apply to repairing your credit?
In a word, no.
What's wrong with credit repair?
There are three potential problems with paying for credit repair:
In many cases, no services are supplied. You're simply ripped off.
Some of the techniques used to "repair" credit are illegal.
Finally, even if its work is stellar, there's nothing any credit repair company can do that you can't do yourself for free.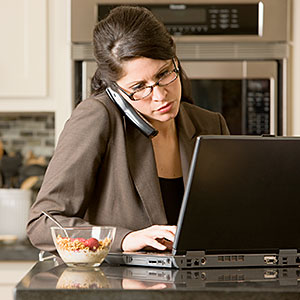 Will you get ripped off?
The St. Louis chapter of the Better Business Bureau looked at complaints filed against credit repair companies. From the BBB report (.pdf file):
"Although consumers paid credit repair companies an average of $816, 85% of the complainants said no services were provided by the companies. The companies refused refunds to most of the complainants, while two consumers said they received partial refunds."
The same report says complaints regarding credit services received by BBBs nationwide jumped from 930 in 2006 to 8,070 in 2010.
Is what they're doing legal?
One method used to "repair" credit is to create a clean slate by opening a new credit file. This is done by substituting your existing Social Security number with a new one, which may be stolen, or with a tax identification number, which is basically a Social Security number for businesses. Once a new number is established, you stop using your old Social Security number and apply for new credit using the new one.
Clever? Sure. Legal? Not even close. From the Federal Trade Commission website:
"If you follow a credit repair company's advice and commit fraud, you might find yourself in legal trouble. It's a federal crime to:

Lie on a credit or loan application.
Misrepresent your Social Security number.
Obtain an EIN from the IRS under false pretenses."
Another common technique in credit repair is to dispute every negative item within a credit report. By law, disputed entries must be removed from your credit history while they're under investigation -- a process that typically takes a few weeks. While the negative entries are being investigated and aren't showing up, you quickly apply for new credit.
The problem: Challenging negative entries you know to be accurate in order to temporarily appear to have better credit is also fraudulent.
Another simple sign you're dealing with an unsavory credit repair agency is if it insists on cash upfront before services are performed. Under the Credit Repair Organizations Act, administered by the Federal Trade Commission, credit repair agencies aren't allowed to accept a dime until they've performed services.
4 steps to repair your credit for free
The tool that allows you to hammer your history into the best possible shape is the Fair Credit Reporting Act (see the .pdf file of the mesaure on the FTC website). The FCRA protects your privacy and establishes rules for collecting, reporting and altering information in your credit history. The companies that collect -- and ultimately sell -- this information about you are called credit reporting agencies, or CRAs.
Step 1. Get your reports
The first step is to look at the information that's in your credit reports right now. Since different CRAs may keep different information, it's a good idea to check with each of the big three: Equifax, Experian, and TransUnion. You can get one free credit report a year from each by going to AnnualCreditReport.c​om.
Step 2. Fix mistakes
Mistakes in credit reports are common. The FTC recently reported that one in five consumers have an error on at least one of their three credit reports, and one in 20 have errors that could result in less favorable borrowing terms. So go over your reports carefully to make sure the information they contain is correct. If it isn't, you can file a complaint at the credit bureau's website or send a letter. There's detailed information on the dispute process on this page of the FTC website. 
Step 3: Deal with the negatives
Eventually negative information in your history will go away by itself, but not for a long time. Bankruptcy can last for seven to 10 years.
But here's the good news: You don't have to wait years for negatives to die a natural death. For instance, you can write a letter to each creditor that reported a negative item and ask to have it removed. This is particularly effective when you're still a customer of the creditor or if you have an unpaid balance. You can offer to settle the debt by paying part of what's owed, along with getting any negatives removed from your credit history.
Always make notes of any phone calls, including dates, times and names, and get the agreement in writing before you pay. 
How can you get negative items removed when you're not a customer and don't have an unpaid balance? Simply build a case that you shouldn't have to suffer for years simply because you made a few mistakes and explain that you now use credit responsibly. If you ran into trouble because of medical bills or lost employment, explain that too.
Step 4: Add an explanation
The law allows a consumer to include a brief explanation of items on their credit reports.
Don't make excuses. Give honest explanations and resolutions. For example:
"Payment late due to lost mail. Account brought current immediately upon being informed."
"Defective merchandise required withholding payment. Payment made immediately upon resolution.."
"Late payments due to severe injury and loss of job. Accounts subsequently brought completely current."
More from Money Talks News and MSN Money

I have been cleaning up my credit after a nasty financially devastating divorce. Yes I am doing it myself.  The errors and the amount of zombie debt is absolutely ridiculous.  I have rebuilt my credit history and paid off over $ 80K in debt.  The author is not accurate stating" request the item to be removed". HA ! Sears won't budge on a $2.62 balance.  Yes $ 2.62!!  After several letters with Sears/CitiCard, I requested my statements from the months the  late payment reported to the CRA's.  What I found out, after paying my account in full, Sears/CitiCard system cycled and created a $ 2.62 finance charge AFTER I got the payoff balance from the customer service rep.  Seems Sears/CitiCard has a mainframe system that is NOT real time and the payoff balance is an estimate.  According to Sears/CitiCard, they sent me statements and I should have paid closer attention.  Interesting how the burden falls to me AFTER I paid the account in full as per the balance Sears/CitiCard stated.  Now?  Sears/CitiCard refuses to remove the 30, 60, 90 & 120 late pay as "It was not a Sears/CitiCard error" therefore it remains.  So tell me author, what would you do next? I have yet to see a collection agency or original credit agree to remove the tradeline even after payment in full or settled balance. I have even been told by the creditor/collection agency, "IT'S ILLEGAL for them to remove the tradeline from CRA.
Are you sure you want to delete this comment?
DATA PROVIDERS
Copyright © 2014 Microsoft. All rights reserved.
Fundamental company data and historical chart data provided by Morningstar Inc. Real-time index quotes and delayed quotes supplied by Morningstar Inc. Quotes delayed by up to 15 minutes, except where indicated otherwise. Fund summary, fund performance and dividend data provided by Morningstar Inc. Analyst recommendations provided by Zacks Investment Research. StockScouter data provided by Verus Analytics. IPO data provided by Hoover's Inc. Index membership data provided by Morningstar Inc.