Could your credit keep you from renting a car?
Sometimes cash -- or a debit card -- isn't king. Here's what you can do to keep from getting an unwelcome surprise at the car rental counter.
This post comes from Allison Martin at partner site Credit.com.

You're all packed and ready to hit the road for your big trip. All you have to do is pick up the rental car. But there's only one problem. The rental car company has decided to give you a hard time because you want to pay with a debit card. An amount that exceeds the cost of the rental is required upfront, you are limited to the standard vehicles that they have available and you must undergo a credit screening. Why the hassle?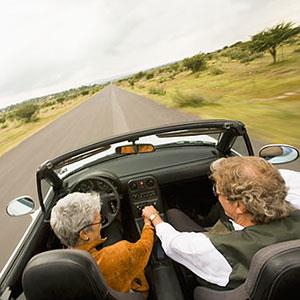 What makes your credit score relevant
For rental car companies, customers who choose to pay with a debit card or cash pose a credit risk. These companies could end up on the losing side of the equation if damages are sustained to the vehicle during the rental period and they have no means to collect funds to cover repairs. As a result, they will more than likely screen your credit and require some form of deposit, which typically ranges from $200 to $500, to proceed with the transaction.
A number of companies, including Enterprise and Budget, also require a third form of identification, such as a passport, insurance card or utility bill, as part of the credit verification process. Keep in mind that these credit inquiries can also ding your credit scores.  If your credit doesn't meet their criteria, you are left with two alternatives: using a credit card or going with a rental company that accepts cash as a form of payment.
Benefits of using a credit card
If you've taken a personal vow to never use credit cards again in an effort to remain debt free, you may need to have a change of heart solely for this transaction. Credit cards not only make the process much smoother, but rental companies will usually waive the deposit and credit screening requirement for credit card users. In addition, you can choose to pay with a debit card once the rental car is returned to the company's premises. If you want to save your cash and eliminate inquiries, it represents the easiest option.
The best approach when using a debit card
For some, a debit card is the available alternative. Whether this is your dilemma or just your preference, it's a good idea to take the following steps to ensure that you get the best bang for your buck when renting a car.
1. Call around to compare your options
When speaking with company representatives, let them know up front that you plan to use a debit card, and inquire about any restrictions that may apply. Also, find out if they require a deposit and credit screening. Policies for some rental car companies vary by location, so it's best to contact the location that you will be renting from.
2. Set aside funds for the deposit
Although the deposit is usually refundable and you can choose to pay with cash at the conclusion of the rental period, the amount can be a major setback, depending on your financial situation. Therefore, it's best to plan ahead so you won't get stuck pinching pennies on your trip.
3. Prepare to show the required documentation
As part of the credit verification process, you may have to show proof of your current address and insurance. If you are renting from an airport location, travel itineraries may also be required. It's best to call ahead to find out exactly what's required. Also, review the documentation beforehand to ensure that your name is accurate and matches what is on your driver's license and debit card. Discrepancies may prevent you from renting a vehicle.
4. Have patience
The credit verification process takes time, so come prepared and be patient with the representatives as they work to handle your request.
Other alternatives
If the credit checks and deposits are too much for you to handle, search for companies, such as Alamo, that waive these requirements for debit card holders. Or, visit your nearest Rent-A-Wreck to retrieve a cash rental car with no strings attached.
Having bad credit can affect you at times you least expect it, which is why it's important to create a plan to build your credit over time, and to maintain it at a healthy level if you can -- so the next time you unexpectedly need to show decent credit, you have it. Checking your credit reports, which you can get for free once a year from the major credit reporting agencies, can help you spot errors and spending behaviors that hurt your credit.  Monitoring your credit scores can help you track your progress over time – there are free tools that can help you do that, too, like Credit.com's Credit Report Card. It updates your credit scores monthly and gives you an overview of your credit profile so you can see which areas you need to work on in order to get your credit on track.
More from Credit.com:
DATA PROVIDERS
Copyright © 2014 Microsoft. All rights reserved.
Fundamental company data and historical chart data provided by Morningstar Inc. Real-time index quotes and delayed quotes supplied by Morningstar Inc. Quotes delayed by up to 15 minutes, except where indicated otherwise. Fund summary, fund performance and dividend data provided by Morningstar Inc. Analyst recommendations provided by Zacks Investment Research. StockScouter data provided by Verus Analytics. IPO data provided by Hoover's Inc. Index membership data provided by Morningstar Inc.