4 tips for fixing an awful credit score
Your credit rating may be deeply damaged, but it's not beyond repair.
This post comes from Jeanne Kelly at partner site Credit.com.

A lot of credit advice is written to help people whose credit is somewhere between the "good" and "not-so-good" range. But what if your good credit has been destroyed?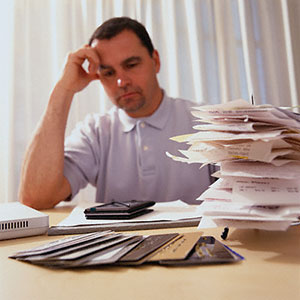 It's easy for it to happen, especially after a divorce, bankruptcy, job loss or some other stressful event.
At rock bottom, things can feel bleak. It can feel as if there's no hope. But the good news is, many people have gone through the same thing and survived -- and even thrived -- as they rebuilt their credit.
Fix the errors.
Before you do anything else, get your credit reports and go through them with a highlighter, checking to see what information is there -- and especially checking for errors. Errors in credit reports are common, and it's hard to rebuild your credit when you have errors counting against you. Start there. Dispute the errors and make sure that your credit reports are truly a picture of you.
Lower credit card balances.
You might have some credit card accounts with high balances. If you start to pay those balances down, it can boost your score. One of the keys to raising your credit score is minimizing your credit utilization (balance/limit ratio on cards), which tends to be optimal when below 20%. If you're unable to get your balances down to 20%, work on paying them down as best you can, and you're likely to see steady improvement as you do.
End late payments.
Late payments can really hurt your credit score, so do all you can to avoid them. If you can't pay the balance in full, pay at least the minimum amount so that it will not count as late on your credit reports. While you might still have some past late payments haunting your credit reports, commit to no late payments moving forward, and over time it will have a positive impact on your credit scores.
Use a secured credit card.
If your credit score was lowered, it can be hard to get another loan, yet proof that you can repay loans is exactly what lenders want to see. Rebuild your credit history positively by getting a secured credit card (which is a credit card that requires you to deposit some money first as security). The credit card will count the same as a regular credit card when your credit scores are calculated, and you'll rebuild your credit history with positive, on-time credit card usage.
When your credit score hits rock bottom, it can feel like many of your dreams and goals in life need to be put on hold, and it can be hard to see any light at the end of the tunnel.
Fortunately, all is not lost and many people come back from bad credit to achieve rebuilt credit and a rebuilt life. You can, too.
More on Credit.com and MSN Money:
DATA PROVIDERS
Copyright © 2014 Microsoft. All rights reserved.
Fundamental company data and historical chart data provided by Morningstar Inc. Real-time index quotes and delayed quotes supplied by Morningstar Inc. Quotes delayed by up to 15 minutes, except where indicated otherwise. Fund summary, fund performance and dividend data provided by Morningstar Inc. Analyst recommendations provided by Zacks Investment Research. StockScouter data provided by Verus Analytics. IPO data provided by Hoover's Inc. Index membership data provided by Morningstar Inc.