Student loan debt hits new record
Recent college grads owe more than $26,000 on average, and more than a third of them are working in jobs that don't require a college degree.
This post comes from Scott Cohn at partner site CNBC.

The average college student who graduated in 2011 had $26,600 in student loans, according to a new report, which estimates that two-thirds of last year's graduates left college with student loan debt.
The average debt is the largest since the Institute for College Access and Success began compiling the figures in 2005, and it comes amid soaring college costs, record loan defaults and a persistently difficult job market for college grads.
While unemployment among college graduates is only slightly higher than the overall rate, the study found a stunning 37.8% of recent graduates are working in jobs that do not require a college degree. The study said that means wages are depressed, making the situation for graduates even more difficult.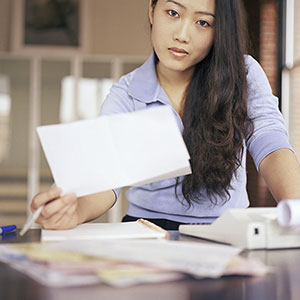 "Recent college graduates have entered an enormously difficult job market, which poses particular challenges for those who need to begin paying back student loans," the study said.
Indeed, the report cites recent U.S. Department of Education data that show the federal student loan default rate at its highest level in 14 years. The New York Federal Reserve recently reported that more than 5 million student loan borrowers have at least one loan past due.
For the Class of 2011, the study said, graduation has been an especially rude awakening. "Most students in the Class of 2011 started college before the recent economic downturn, but the economy soured while they were in school, widening the gap between rising college costs and what students and their parents could afford," the study said.
The nation's soaring student debt -- which recently topped $1 trillion -- has sparked debate over whether a college education is worth the price in the current job market. But the study noted that the unemployment rate for young workers with only a high school education is more than twice the rate of their college-educated counterparts.
Compounding the problem, the study said, are state budget cuts, which have led to large tuition increases, fewer grants, and an increasing need for college students and their families to borrow money to finance their education.
The study found wide variations in indebtedness from state to state, with the largest debts concentrated mostly in the Northeast.
The most indebted state is New Hampshire, with an average debt of $32,440, followed by Pennsylvania at $29,959, Minnesota at $29,793, Rhode Island at $29,097 and Connecticut at $28,783.
The state with the smallest average debt is Utah at $17,227, followed by Hawaii at $17,447, California at $18,879, Arizona at $19,950 and Nevada at $19,954.
The study found the highest average debt for a public college is at Alabama A&M University in Huntsville, while the highest-debt private nonprofit college was the College of Mount St. Joseph in Cincinnati.
The study found 20 colleges it listed as "low-debt," averaging between $3,000 and $9,750. While it did not rank the colleges by debt level, the list includes Yale University, Hunter College in New York and the California State University campuses in Bakersfield and Sacramento.
Missing from the study are for-profit colleges, which critics say have worsened the student debt crisis. The study cited data showing 96% of graduates from four-year, for-profit colleges took out student loans, borrowing 45% more than graduates of other types of colleges.
But the study said so few for-profit colleges report their data that it is impossible to include them in the results.
More from CNBC and MSN Money:
DATA PROVIDERS
Copyright © 2014 Microsoft. All rights reserved.
Fundamental company data and historical chart data provided by Morningstar Inc. Real-time index quotes and delayed quotes supplied by Morningstar Inc. Quotes delayed by up to 15 minutes, except where indicated otherwise. Fund summary, fund performance and dividend data provided by Morningstar Inc. Analyst recommendations provided by Zacks Investment Research. StockScouter data provided by Verus Analytics. IPO data provided by Hoover's Inc. Index membership data provided by Morningstar Inc.