Startup offers same-day delivery at shopping malls
Macerich, Westfield and other big operators partner with Deliv to let customers ditch their bags.
This post comes from Greg Bensinger at partner site The Wall Street Journal.

Coming soon to your local mall, same-day delivery.
Four of the nation's largest mall operators are turning their properties into mini-distribution centers for rapid delivery, meaning shoppers can ditch their bags and keep spending. The service promises set delivery times for purchases consumers make at the mall or online from mall tenants, facilitated by a Silicon Valley startup, Deliv.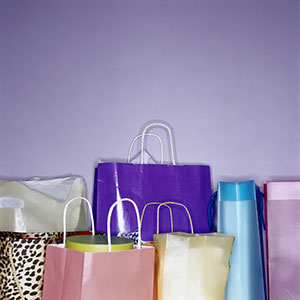 Macerich, Westfield Group and Simon Property Group are set to announce the new partnership today, following a trial at several General Growth Properties malls this year. The service will be available at nine malls in Los Angeles, San Francisco, Chicago and San Jose, Calif.; operators plan to expand to more malls next year.
The move highlights how delivery has become a key battleground in the war between physical and online retailers. Wednesday, Home Depot Inc. said it would spend at least $300 million over the next two years to enable same-day delivery. Other retailers including Macy's, Wal-Mart and Office Depot are using stores as way stations to speed deliveries.
"Everyone today is competing with Amazon," said Daphne Carmeli, chief executive of Palo Alto, Calif.-based Deliv. "The fact that brick-and-mortar stores have their inventory in cities, near their customers means that they can get that to customers quickly."
At the same time, online players such as Amazon, Google and eBay each offer same-day -- sometimes same-hour -- deliveries in certain markets. Amazon on Wednesday expanded its same-day grocery delivery to San Francisco, its third market. Google and eBay dispatch couriers to stores like Macy's and Target to buy goods for online shoppers and bring them to their homes, typically within an hour for around $5 per drop-off.
Deliv, which is backed by $7.85 million in venture capital funding, uses a crew of standby deliverers to pick up bags from the mall to bring them to customers' doorsteps. Other startups tackling same-day delivery include Instacart and Postmates; eBay in October acquired Shutl as part of its expanding same-day offer.
"Will the average spend go up if customers don't have to carry around the bags? We think so," said Scott Morey, a General Growth Properties senior vice president, who has overseen a trial of the service in four malls since February.
The service works simply enough. A consumer who has loaded up on merchandise at several mall stores can drop off bags at a Deliv booth or with mall employees for later delivery. Online shoppers can arrange for delivery through the service as well. The service is typically $5 per delivery, says Ms. Carmeli, but the mall operators are generally offering it free during the holidays.
The malls are also employing runners to gather bags customers leave at stores. Mikael Thygesen, Simon Property's chief marketing officer, said the mall operators don't expect to make money from the service, but hope to encourage sales at their tenants' stores.
"Anything that makes the shopping experience easier is a good thing," said Eric Salo, executive vice president of asset management for Macerich, which is rolling the same-day service out to two malls near Los Angeles.
More from The Wall Street Journal:
DATA PROVIDERS
Copyright © 2014 Microsoft. All rights reserved.
Fundamental company data and historical chart data provided by Morningstar Inc. Real-time index quotes and delayed quotes supplied by Morningstar Inc. Quotes delayed by up to 15 minutes, except where indicated otherwise. Fund summary, fund performance and dividend data provided by Morningstar Inc. Analyst recommendations provided by Zacks Investment Research. StockScouter data provided by Verus Analytics. IPO data provided by Hoover's Inc. Index membership data provided by Morningstar Inc.