Petraeus socialite friend deep in debt
Financial details have emerged about the woman whose complaint led to the resignation of the CIA head.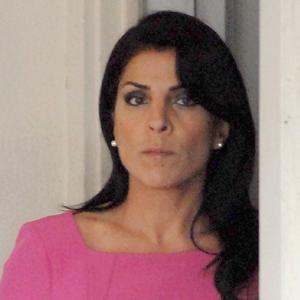 A personal finance lesson from the Petraeus scandal: Socialites praised for hosting lavish parties may be living far beyond their means.
Jill Kelley, whose report to an FBI friend about threatening emails launched the unfolding imbroglio, opened her Bayshore Boulevard mansion in Tampa -- purchased for $1.5 million in 2004 -- to top leaders of the U.S. Central Command for catered parties and other glitzy social events. That's how she and her husband, a cancer surgeon, became friends of then Gen. David Petraeus and his wife, and also Gen. John Allen.
To quickly sum up the ongoing scandal, from USA Today:
"Her call to an FBI agent about harassing e-mails unwittingly exposed an extramarital affair by a family friend -- Gen. David Petraeus, who subsequently resigned as head of the CIA. That investigation has now ensnared the top American commander in Afghanistan, Gen. John Allen, for 'potentially inappropriate' communications with Kelley -- e-mails described as 'flirtatious.'"
Readers of personal finance blogs know that the millionaires next door often live a quiet life, and that flashy folks often overextend themselves. So what follows should not surprise.  
The Petreus and Kelley families became friends in 2008 and that close relationship continued after the military family had moved on, the Tampa Bay Times reports:
"Lawsuits show the Kelleys were treading water by then, when Scott Kelley was making just the minimum payment on a Visa Signature card that had accumulated a balance over $70,000 and was taking on hundreds of dollars in interest each month. According to a lawsuit filed this year, Kelley defaulted on that card in 2010, the same year Regions bank sued him and his wife over a debt in excess of $250,000. Chase sued for more than $25,000 and Regions Bank filed to foreclose on their Bayshore home. The bank said it was owed more than $1.7 million, and that it had not gotten any payments since September 2009.

 

"They defaulted on more credit cards and the lawsuits stacked up, but they continued to host parties and held tight to their friendship with Petraeus."
It's also been widely reported that a charity -- with the Kelleys and Jill's twin sister, Natalie Khawam, named as the people in charge -- was dissolved about two years after it was set up. Says The Huffington Post:
"By the end of 2007, the charity had gone bankrupt, having conveniently spent exactly the same amount of money, $157,284, as it started with -- not a dollar more, according to its 990 financial form. Of that, $43,317 was billed as 'Meals and Entertainment,' $38,610 was assigned to 'Travel,' another $25,013 was spent on legal fees, and $8,822 went to 'Automotive Expenses.'"
Khawam, a lawyer, reportedly filed for Chapter 7 bankruptcy in April, showing $350,000 in assets and $3.6 million in liabilities, including an $800,000 loan from the Kelleys. She bunks at her sister's place. Both Petraeus and Allen wrote letters on her behalf in September as she continued to fight for custody of her son. Her ex-husband, Grayson Wolfe, of Washington, worked for the Coalition Provisional Authority in Iraq, according to Reuters.
"In November 2011, the D.C. Superior Court had ruled that Khawam's husband would get sole legal and primary custody of the child.
"The judge wrote that Khawam 'has exhibited an utter disregard for the child's interest" in maintaining a meaningful relationship with his father, that she 'has extreme personal deficits in the areas of honesty and integrity,' and that she has exhibited a 'willingness to say anything, even under oath, to advance her own personal interests at the expense' of her husband, the child, and others."
It's so bizarre, it sounds like something from a reality TV show. (Kelley and her sister were, in fact, featured in the Food Network's "Food Fight" back in 2003.)
More from MSN Money:
DATA PROVIDERS
Copyright © 2014 Microsoft. All rights reserved.
Fundamental company data and historical chart data provided by Morningstar Inc. Real-time index quotes and delayed quotes supplied by Morningstar Inc. Quotes delayed by up to 15 minutes, except where indicated otherwise. Fund summary, fund performance and dividend data provided by Morningstar Inc. Analyst recommendations provided by Zacks Investment Research. StockScouter data provided by Verus Analytics. IPO data provided by Hoover's Inc. Index membership data provided by Morningstar Inc.