Prepaid cards fraught with fees
If you use prepaid debit cards, be clear upfront what fees you will face. There will be plenty.
This post comes from MSN Money contributor Mitch Lipka.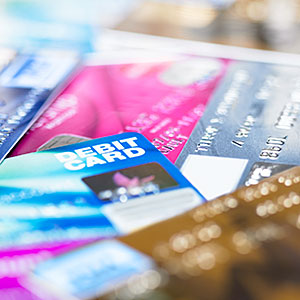 If you use prepaid debit cards, an increasingly popular alternative to traditional checking accounts,  be prepared to pay a lot of fees for the privilege. All of the two dozen popular prepaid cards examined by Bankrate.com had fees attached, according to a survey by the site released today.
The fees vary widely from card to card and from use to use, so it's important to sort out how you plan to use your card and figure out in advance what fees you might face. Because a lot of banks have gotten into the game, consumers have even more choices -- and some are clearly more fee-laden than others.

"The biggest development in the prepaid card market over the past year was the entry of several large national and regional banks," said Greg McBride, CFA, senior financial analyst for Bankrate.com. "Many offer cards with low, fixed monthly costs. The ability to know the total monthly cost in advance is valuable to consumers, particularly with the decline in free checking accounts."

Here are some of the survey's key findings:

Only nine of the cards did not come with a monthly service fee. Consumers had to pay $3 a month up to $9.95 a month for the 15 that did charge.
More than half the cards waive or reduce fees depending on the amount of money automatically added to the card.
Consumers can avoid activation fees on two-thirds of the cards when they are purchased online. When there is an activation fee, it ranged from $2.99 to $14.95.
One area where users can really get slammed is at the ATM. All of the cards had a fee attached to use another financial institution's ATM -- from $1.50 to $2.75 per use. That's on top of whatever fee is charged at the ATM itself. More than half the cards charged for a balance inquiry.

Even when the card has its own ATM network (15 of 24), Bankrate found, users could still face fees of $1.50 to $2.75. Only five of those did not charge a fee for in-network use. 
Most of the cards did not charge when users made a purchase using a PIN, but a handful did (up to $2). Four also charged fees for a purchase made with a signature (up to $1).

Only two charged a fee for users making bill payments.
The market for these cards has been surging in recent years, leading celebrities such as
Justin Bieber
to endorsements. The Bieber-promoted SpendSmart card comes with a $3.95 monthly fee, $1.50 ATM fee and a $3 fee if the card isn't used for 90 days.
Bankrate recommends getting free checking at a local bank, if possible, as the best choice for avoiding the array of fees you could face with the prepaid debit cards.
More from MSN Money:

Free checking at a local bank "if possible". That's the catch !  Many banks now require a high average balance to get a checking account at all, and more hoops to jump through for a free account.  My bank went to a $1500 minimum balance (for each account) and a monthly electronic deposit requirement to keep an account, with a $9.95 fee.  I changed banks, and got a $400 balance requirement, with a monthly electronic deposit, plus an automatic monthly transfer of $25 from my checking to savings account. With those hoops jumped the account was free, but ATM use at all but that bank is very expensive.  It seems to me the banks are doing all they can to avoid the lower income business !
Are you sure you want to delete this comment?
DATA PROVIDERS
Copyright © 2014 Microsoft. All rights reserved.
Fundamental company data and historical chart data provided by Morningstar Inc. Real-time index quotes and delayed quotes supplied by Morningstar Inc. Quotes delayed by up to 15 minutes, except where indicated otherwise. Fund summary, fund performance and dividend data provided by Morningstar Inc. Analyst recommendations provided by Zacks Investment Research. StockScouter data provided by Verus Analytics. IPO data provided by Hoover's Inc. Index membership data provided by Morningstar Inc.