The best online programs for veterans
Explore the best online bachelor's and graduate programs for veterans and service members, as determined by U.S. News & World Report.
This post comes from Devon Haynie at partner site U.S. News & World Report.

As America's recent overseas military conflicts wind down, veterans are pursuing higher education in the highest numbers since World War II.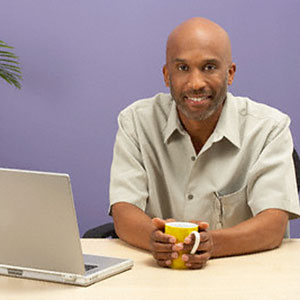 Like other nontraditional college students, veterans and service members are older and more likely to work and have families. But they also face their own challenges, such as dealing with deployments or grappling with mental or physical wounds that can make it hard to adjust to life on campus. For some of these students, online programs provide an advantageous alternative to brick-and-mortar universities.

To help veterans choose a quality online program, U.S. News has released its second annual rankings of the Best Online Programs for Veterans. The rankings include bachelor's programs as well as master's programs in business, engineering, nursing and education. For the first time, U.S. News has also ranked online master's programs in computer information technology for veterans. 
More than 500,000 veterans and their families have utilized Post-9/11 GI Bill benefits since the law's enactment in 2008, according to a ​​​​​​​​​​​​​​​​repo​rt by the American Council on Education. And that number is growing.​

William Hubbard, spokesman​​ for the nonprofit Student Veterans of America, says the No. 1 issue for veterans pursuing higher education is understanding their government benefits. 

"Individuals need to take it upon themselves to inform themselves and ask serious questions, simply because it helps them not enter programs that have false promises," he says. "Frequently individuals who do make well-informed decisions are very successful."

All of the ranked Best Online Programs for Veterans are in some way tied to organizations working to improve the higher education experience for veterans. The programs belong to institutions that are certified for the GI Bill and participate in the Yellow Ribbon Program, two federal initiatives that help veterans reduce the cost of school.

The programs are also affiliated with schools that are members of the Servicemembers Opportunity Colleges (SOC) Consortium and offer at least one course in the Defense Activity for Non-Traditional Education Support (DANTES) catalog.

By associating with those groups, schools pledge to consider giving academic credit for military training and offer flexibility for online learners taking classes at multiple institutions.

[Learn about veteran graduation rates.] ​

To ensure academic quality, the 197 ​​online degree programs included in these new lists first had to be numerically ranked in the U.S. News 2014 Best Online Programs rankings. 

Those programs were assessed for various factors which, depending on the discipline, could have included their affordability, faculty credentials, student services and reputation. 

Only regionally accredited degree-granting programs offering classes that were 100 percent online were considered.

Many schools featured in last year's rankings moved significantly this year due to a variety of factors. About 20 percent more schools submitted data across all categories, and peer review data based on programs' evaluations of each other were included in all of the rankings. ​

[Explore the pros and cons of online learning for veterans.]

Bachelor's: There was a great deal of movement in the rankings of online bachelor's programs for veterans, with only four of the programs in the top 10 keeping the distinction this year. Central Michigan University, No. 14 last year, took the top spot at the undergraduate level, cementing its reputation as offering one of the strongest online programs in the country. The school also tied for first ​in the bachelor's category in the 2014 Best Online Programs rankings.​

Pace University, last year's top online bachelor's program for veterans, is not featured on this year's list because it was not offering a DANTES course at the time data were collected.​ ​

Embry-Riddle Aeronautical University—Worldwide​ took second place in the 2014 rankings. Arizona State University and Indiana University-Purdue University—Fort Wayne tied for the third spot. 
Business (master's): Several schools also changed places in the online graduate business programs for veterans category, where five new schools made the top 10. Arizona State University's Carey School of Business landed in first place; the school wasn't ranked last year because it didn't report being a member of the SOC Consortium. Other highly ranked programs include University of Nebraska—Lincoln (No. 2) and Washington State University (No. 3), which placed No. 1 last year.

Engineering (master's): Among the online master's in engineering programs for veterans, Arizona State's Fulton Schools of Engineering ​took the top spot, followed by Texas Tech University's Whitacre College of Engineering ​(No. 2) and Washington State University (No. 3). ​ 

Nursing (master's): 
St. Xavier University, which scored first in the 2014 Best Online Graduate Nursing Programs rankings, also placed first among the online master's in nursing programs for veterans. Other distinguished programs include East Carolina University (No. 2) and Duquesne University (No. 3).​ 
Education (master's):
 Central Michigan University moved from second place to first place this year among the top online master's in education programs for veterans. Ball State University and University of Nebraska—Lincoln tied for the second spot.​ 
Computer information technology (master's): 
Syracuse University took the first spot among the online master's in computer information technology programs for veterans. Sam Houston State University came in at No. 2, followed by Southern Polytechnic State University at No. 3.​ 
The Best Online Programs for Veterans rankings feature several schools that also have highly ranked brick-and-mortar programs for veterans. For example, Embry-Riddle Aeronautical University, which placed No. 2 in the online bachelor's program category, also holds the No. 1 spot in the Best Colleges for Veterans ​rankings among regional universities in the South, for its Daytona Beach, Florida, campus. 
Drexel University, which tied for 13th in the online bachelor's programs for veterans rankings, also tied for 12th best brick-and-mortar program for veterans among National Universities. 
Trying to fund your online education? Get tips and more in the U.S. News Paying for Online Education center.
More from U.S. News & World Report
Why do people so foolishly assume that veterans want to go attend college strictly online? As a veteran who just graduated April 2014, I can tell you that while most online classes are ideal they are not the best solution. I attended a university that had on campus and online blended classes and it worked out very well overall. There were more than a few of the online instructors that do not respond properly to requests for their assistance. When you email the professor and the response is "read the book" you really feel like the professor does not care because if I understood what I had read in the book then why would I waste time emailing the professor? Fortunately for me I only had 2 less than stellar online professors and I was able to get successfully through my course.
Again while online can be ideal because of work commitments its not really all that its cracked up to be and knowing how veterans are used to an organized and responsive structure online classes will most likely fail the needs of veterans.
Are you sure you want to delete this comment?
DATA PROVIDERS
Copyright © 2014 Microsoft. All rights reserved.
Fundamental company data and historical chart data provided by Morningstar Inc. Real-time index quotes and delayed quotes supplied by Morningstar Inc. Quotes delayed by up to 15 minutes, except where indicated otherwise. Fund summary, fund performance and dividend data provided by Morningstar Inc. Analyst recommendations provided by Zacks Investment Research. StockScouter data provided by Verus Analytics. IPO data provided by Hoover's Inc. Index membership data provided by Morningstar Inc.