How much does a $20K car loan really cost you?
The answer is that it differs, depending on your credit scores. If you didn't know that, perhaps you should bone up on your credit situation.
This post comes from Gerri Detweiler at partner site Credit.com.

Quick question: On a $20,000, 60-month auto loan, about how much more would a borrower with a low credit score pay than a borrower with a high score?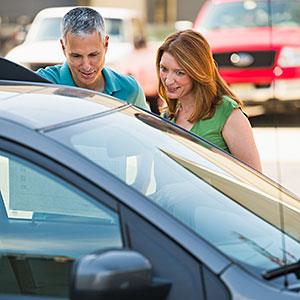 Would you say...
under $1,000
$1,000-$3,000
$3,000-$5,000
more than $5,000?
The correct answer is more than $5,000. But in a new survey from the Consumer Federation of America and VantageScore Solutions, only 16 percent of respondents got that one right.
With so many opportunities for consumers to get their free credit scores these days, you'd think we would all be super-smart when it comes to understanding how they work. But the CFA/VantageScore survey finds there are still some key facts consumers get wrong when it comes to how credit scores work. 
Ready for another credit quiz? Which of the following factors are among those used to calculate a credit score?
ethnic origin
marital status
a person's age
high balances on credit cards
personal bankruptcy
missed payments
don't know
Correct responses are high balances, bankruptcy and missed payments. But only 7 percent of consumers accurately identified all of the correct answers.
Millennials (those under age 35) demonstrated less knowledge than older consumers overall. For example:
Less than half (47 percent) of millennials know that age is not a factor used in calculating credit scores, compared to 60 percent of those 45-64 years of age. (You may be surprised at what else isn't included in your credit scores.) 
Less than two-thirds (65 percent) of millennials, but three-quarters (75 percent) of older adults, know that the three main credit bureaus collect information on which credit scores are based.
The survey also shows that one way to get smarter about scores is to get yours. "Not surprisingly," the organizations say in their report about the findings, "those who have obtained one or more of their credit scores in the past year know more about scores than do those who have not."
When you do review your credit scores, however, make sure you understand what you are looking at. In particular it's helpful to receive your credit score along with an explanation of the factors influencing yours. "Without contextual information and an understanding of how information in your credit report influences it, a credit score is, for all intents and purposes, just a three-digit number," says Barrett Burns, president and CEO of VantageScore Solutions.
You can see two of your credit scores (including a VantageScore) and get a complete explanation of the reasons behind it every month from Credit.com.
More from Credit.com
DATA PROVIDERS
Copyright © 2014 Microsoft. All rights reserved.
Fundamental company data and historical chart data provided by Morningstar Inc. Real-time index quotes and delayed quotes supplied by Morningstar Inc. Quotes delayed by up to 15 minutes, except where indicated otherwise. Fund summary, fund performance and dividend data provided by Morningstar Inc. Analyst recommendations provided by Zacks Investment Research. StockScouter data provided by Verus Analytics. IPO data provided by Hoover's Inc. Index membership data provided by Morningstar Inc.