Suze Orman's prepaid card is discontinued
Users of the Approved Card are being urged to spend their remaining money on the plastic before July 1.
This post comes from Krystal Steinmetz at partner site Money Talks News.


Just 2½ years after it was introduced, celebrity personal finance adviser Suze Orman's prepaid debit card is being retired.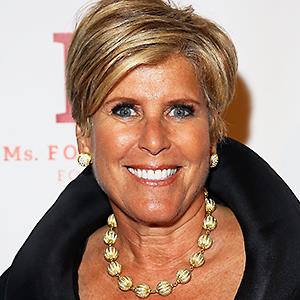 The Approved Card, which has a monthly $3 account maintenance fee, was marketed toward budget-challenged consumers. Orman said she hoped her card would eventually help people build credit -- something that prepaid cards do not do today. According to The Huffington Post:
One of her big initial goals when she launched the card was to have cardholder spending activity reported to TransUnion, one of the three major credit bureaus. … However, Orman's ultimate dream of credit bureaus factoring prepaid card activity into consumers' credit scores has never materialized.
A number of prepaid cards have had celebrity endorsers. Remember the short-lived Kardashian card? Some had ridiculously high fees, but Orman's was more consumer-friendly.

It will be discontinued on July 1, the day after Magic Johnson's prepaid card dies.
Neither Orman nor Johnson have said why their cards are being discontinued, Consumerist said.
Bancorp Bank, Orman's partner on the venture, is encouraging card customers to spend the money they still have on the card before July 1. All remaining funds will by returned via check to customers.
What do you think of celebrities hawking prepaid debit cards?

More from Money Talks News
DATA PROVIDERS
Copyright © 2014 Microsoft. All rights reserved.
Fundamental company data and historical chart data provided by Morningstar Inc. Real-time index quotes and delayed quotes supplied by Morningstar Inc. Quotes delayed by up to 15 minutes, except where indicated otherwise. Fund summary, fund performance and dividend data provided by Morningstar Inc. Analyst recommendations provided by Zacks Investment Research. StockScouter data provided by Verus Analytics. IPO data provided by Hoover's Inc. Index membership data provided by Morningstar Inc.