The huge sums we spend on our dogs
If we so choose, we can spend fantastic amounts of money to acquire and display our canine friends.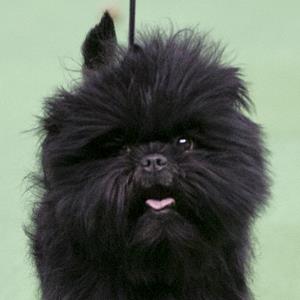 Banana Joe may be the top dog right now, but the tiny affenpinscher from the Netherlands, who won top honors at the Westminster Kennel Club dog show Tuesday night, isn't a member of the most expensive breed. Not even close.
Not to say that showing Joe hasn't cost his owners more than they would probably care to admit -- likely topping six figures a year. (The same can't be said for the runner-up, an Old English sheepdog named Swagger who'd been to only three shows before he wowed the crowd at Madison Square Garden. Because of a rule change, non-champions were admitted for the first time since 1991, USA Today says.)
Owning a dog does not have to be expensive. For instance, you don't have to board your dog in a Palace Suite at Silicon Valley's fancy Pooch Hotel for $100 a night. The average dog-owning family (we're 46.3 million households strong!) spends $274 a year on boarding, $254 for food, $70 for treats, and $248 for routine vet care, among other expenses, the American Pet Products Association says. About $50 to $100 can get you a grateful rescue dog from the local pound.
But you can certainly spend a lot more on your dog if you're so inclined. Let's take a look at some of the more eye-popping costs associated with our canine friends.
If you show your dog
A successful career at the highest levels usually requires paying for training, grooming, advertising in a multitude of dog magazines, and other miscellaneous bills.
"Altogether, a top-notch campaign can easily cost more than $300,000 a year, and because it takes time to build momentum and a reputation, a typical campaign lasts for two or three years," a New York Times article said.
Added Fox Business after the 2011 Westminster best in show was picked:
"David Frei, director of communications for the Westminster Kennel Club, said preparing a dog to compete at the highest level would cost an owner upwards of six figures annually.

 

"The bulk of that price comes from enlisting a professional handler, Frei said."
Sure, the owner can double as handler. But unless you too are a professional, you probably won't get the same results.
Even a professional handler can't guarantee success. A breeder friend who gave me two Australian cattle dogs years ago had one of those dogs, Tank, live with a handler for six weeks (at the breeder's expense). At his first show, my normally supremely confident Tankie found his inner shy dog (unlike Banana Joe, who "was on the minute he walked in," the judge said) and happily returned home to stay.
An extraordinary purchase price
A red Tibetan mastiff named Hong Dong (which translates to Big Splash) sold for $1.5 million in 2011 when he was 11 months old and already weighing in at 180 pounds. The Chinese multimillionaire who bought him is likely making part of that back with stud fees of up to $100,000, LearnVest says.
This breed is very, very old. "In 2004, Chinese researchers found that the genetic line of the Tibetan mastiff had peeled away from the wolf 16,000 years before most common dog breeds," Mother Nature News says.
Petside.com says the purchase price of a Tibetan mastiff -- said to be the preferred breed of Genghis Khan -- normally runs between $2,200 and $7,000. The most expensive dog to purchase overall can be the German shepherd, which can fetch more than $24,000 if it's trained for special work.
For an affenpinscher, expect to pay more than $1,000 for an AKC-registered dog.
Highest medical costs
Petplan, a pet insurer, told Main Street that the breed with the highest medical costs is the American bulldog. "As large brachycephalic breeds they're prone to breathing and hip problems; one American bulldog insured by Petplan was treated for allergic skin disease, bloat and urinary tract infections, totaling $9,562 in reimbursed vet bills over four years."
Another pet insurer, Trupanion, also said the American bulldog had racked up more in claims than any other breed. "This dog breed is prone to cherry eye, brachycephalic syndrome, elongated soft palate, hip dysplasia, patellar luxation and stenotic nares," says DogChannel.com. The average claim was $370.
The dog with the highest average claim was the Rottweiler, at $567.
Have you spent a large amount of money to acquire a dog? How much have you spent on vet bills? And if you show a dog, what are your annual costs?
More on MSN Money:
DATA PROVIDERS
Copyright © 2014 Microsoft. All rights reserved.
Fundamental company data and historical chart data provided by Morningstar Inc. Real-time index quotes and delayed quotes supplied by Morningstar Inc. Quotes delayed by up to 15 minutes, except where indicated otherwise. Fund summary, fund performance and dividend data provided by Morningstar Inc. Analyst recommendations provided by Zacks Investment Research. StockScouter data provided by Verus Analytics. IPO data provided by Hoover's Inc. Index membership data provided by Morningstar Inc.