Congress members' kids don't get free ride
Once again the false claim that the children of U.S. senators and representatives don't have to pay their student loan debt has gone viral.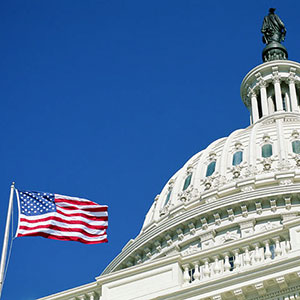 Lots of people think members of Congress get all kinds of perks that regular people aren't eligible for. Have you gotten that mass forwarded email calling for a constitutional amendment to keep those greedy senators and representatives in line?
Actually, a lot of what people are willing to believe is untrue. So it goes for a new viral posting on Facebook that claims that Congress members' kids don't have to pay back their student loans.
It was posted by someone who calls himself "Actof Courage," and it has been shared more than 284,000 times. Actof is a supporter of that proposed 28th constitutional amendment I mentioned above, which says in part:
"Congress shall make no law that applies to the citizens of the United States that does not apply equally to the Senators and/or Representatives; and, Congress shall make no law that applies to the Senators and/or Representatives that does not apply equally to the citizens of the United States."
(This should not be confused with another proposed 28th amendment that would strip corporations of the personhood status given them by the U.S. Supreme Court. And there are probably other proposed 28th amendments floating around out there.)
The claim that the kids of Congress members aren't required to repay their student loans has been thoroughly debunked several times, The Huffington Post notes. It's just not true.
Let's look at some other claims made in that chain email, which says:
"Many citizens had no idea that members of Congress could retire with the same pay after only one term, that they didn't pay into Social Security, that they specifically exempted themselves from many of the laws they have passed (such as being exempt from any fear of prosecution for sexual harassment) while ordinary citizens must live under those laws. The latest is to exempt themselves from the Healthcare Reform that is being considered ... in all of its forms."
According to Snopes, the specific claims made above are false.
"While the idea of a '28th Amendment to the U.S. Constitution' may sound good in principle to many Americans, and there is some historical truth to the claim that Congress has occasionally exempted itself from laws that apply to the rest of us, the argument outlined above is largely outdated and inaccurate."
So, you can't get your student loan debt waived simply because your mom or dad serves in Congress. But how can you get part of your federal student loan debt forgiven? Among the ways:
Public Service Loan Forgiveness Program. This federal Web page  explains how workers in certain public service jobs can qualify.
Income-based Repayment Plan. You must have a "partial financial hardship" defined by a government formula. See this Web page for more information. Your monthly payments could be reduced under this plan, and you'll pay no longer than 25 years.
The new Pay as You Earn repayment plan, described in this U.S. Department of Education press release. Your monthly payment is capped with this plan as well, and any debt left after 20 years will be forgiven.
Another program allows federal agencies to make payments on employees' federal student loans to attract or keep highly qualified workers. Federal Times adds some details:
"The federal government paid nearly $85.7 million in employees' student loan debts in 2010, a 38% increase over the previous year, according to a report.
"Thirty-six agencies made the payments for 11,359 employees in 2010, a 34% increase in the number of employees helped, the Office of Personnel Management said in a report to Congress released Tuesday."
There's enough to be irritated with Congress about without believing erroneous or false claims. As for those mass emails you get or unsubstantiated Facebook posts you read, ignore them or go to the trouble of verifying the claims. Others you might have been tempted to share them with will thank you for not wasting their time.
More on MSN Money:

My Thoughts
All government employees should be part of SS. No pensions. Including judges, congress and the president.
            The president should be elected for one consecutive six year term. Could run again in six years.
            The senate should be elected for one consecutive six year term. Could run again in six years.
            No federal government employee should be allowed to belong to a union.
Are you sure you want to delete this comment?
DATA PROVIDERS
Copyright © 2014 Microsoft. All rights reserved.
Fundamental company data and historical chart data provided by Morningstar Inc. Real-time index quotes and delayed quotes supplied by Morningstar Inc. Quotes delayed by up to 15 minutes, except where indicated otherwise. Fund summary, fund performance and dividend data provided by Morningstar Inc. Analyst recommendations provided by Zacks Investment Research. StockScouter data provided by Verus Analytics. IPO data provided by Hoover's Inc. Index membership data provided by Morningstar Inc.