Fail to flee, pay to be rescued?
Should those who ignore evacuation orders have to pay when first responders have to save them from harm?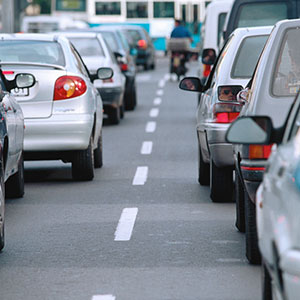 A story on Philly.com about a couple who didn't evacuate Beach Haven, N.J., as Hurricane Sandy bore down drew plenty of ridicule from readers. "They should have to sign a 'I won't be rescued' agreement, sad putting first responders at risk," one wrote.
The majority of people ordered to evacuate as Sandy approached used common sense and fled. Others didn't and had to be rescued. Some paid with their lives.
So you have to wonder: Should those who ignore evacuation orders have to pay when first responders are forced to save them from harm?
Here are some other examples of people who stayed:
One Brigantine couple who decided not to leave "called 911 around 1 p.m. Monday when their storm door blew off and winds and rain swept through the house. But police were unable to reach them, and the couple 'went upstairs and rode it out,'" another Philly.com story said.
The Long Island Press documented the rescue of 34 people who had refused to leave.
"Suffolk County police lost an SUV in (Fire Island) flooding while rescuing 14 people west of Ocean Beach on Monday. Seventeen people were rescued Tuesday from Cherry Grove, along with 10 pets. Bellone said a family of three was rescued from an unspecified community Wednesday."
In Atlantic City, N.J., rescuers had to use lifeboats to remove stragglers from their homes before the storm made landfall.
New Jersey Gov. Chris Christie called a decision to ignore evacuation orders "stupid." New York City Mayor Michael Bloomberg called it "very selfish." We agree. But not everyone sees it that way. Some think it's an expression of freedom. Dagnabit, Americans have the right to be stupid.
"As storm cleanup continues, so also does the moral debate," said Religion News Service. "The idea of evacuation as a moral duty has gained traction among some local officials, theologians and hurricane survivors. But others find the notion misguided, uncompassionate and a threat to individual liberties."
Normally the debate about paying to be rescued arises when a hiker or skier gets into a difficult spot in dangerous terrain -- particularly when the person ignored multiple warnings to stay away.
While a handful of states have laws that permit a charge for search and rescue operations, many in the field think it would discourage people from calling for help.
"We know that when people believe that they are going to receive a large bill for a SAR mission, they delay a call for help or they refuse to call for help," Howard Paul, former president of the Colorado Search and Rescue Board, told Time several years ago.
On the other hand, knowing that they could face a bill or a fine might make more people inclined to comply with an order to leave. But there will always be obstinate folks who put themselves above the safety of others.
In a forum on a similar question on WebMD, a participant who described himself as a former NYC firefighter of 25 years wrote:
"Should the city/county have to provide rescue services if you refuse to evacuate? Yes, absolutely, but if you were ordered to evacuate and refused, you should also receive a citation, a fine, and bear the cost of the rescue. A disaster like this is hard on everyone, but put yourself in the shoes of the people tasked with providing emergency services to you, even while their own family's property and safety is probably at the same risk."
I'm all for imposing a fine. What do you think?
More on MSN Money:
DATA PROVIDERS
Copyright © 2014 Microsoft. All rights reserved.
Fundamental company data and historical chart data provided by Morningstar Inc. Real-time index quotes and delayed quotes supplied by Morningstar Inc. Quotes delayed by up to 15 minutes, except where indicated otherwise. Fund summary, fund performance and dividend data provided by Morningstar Inc. Analyst recommendations provided by Zacks Investment Research. StockScouter data provided by Verus Analytics. IPO data provided by Hoover's Inc. Index membership data provided by Morningstar Inc.