Move over, Black Friday: 'OctoNovemCember' is here
Parents are looking for deals long before Thanksgiving -- and worrying about their ability to pay. Use these tips to take charge of the holiday.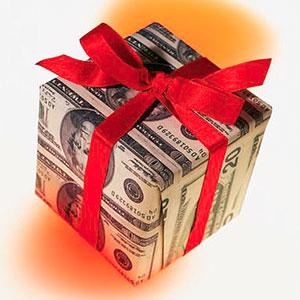 Holiday shopping behaviors are changing. A new survey from the RetailMeNot coupon website indicates that 39% of parents start their shopping before November.

Why so early? Because "deal-seeking behaviors have become more of the norm within the consumer purchase cycle," note the authors of a a white paper recently released by RMN.
In other words: Only amateurs pay retail.

According to "OctoNovemCember: Why an unsteady economy is causing consumers to search for deals long before Black Friday," merchants are responding to those deal-seeking behaviors. They're floating hot deals long before Thanksgiving, a practice the authors call "Christmas creep."
Do these über-early-bird sales allow shoppers to feel confident about their holiday spending?


Nope. One in four of the more than 1,600 people surveyed were worried about being able to afford their planned purchases. Oh, and 71% of them have a "dismal" view of the economy.

Which begs the question, "Then why are you planning to spend so much for the holidays? Especially if it stresses you out?"

The question is obvious, but the answer isn't. Holidays are pretty psychologically fraught. It's not easy to change old habits, especially if you're part of a family or social group that emphasizes excessive spending.

Take charge of the holidays
The good news: The RMN study is a fine wake-up call.

Christmas decorations are already in stores and Black Friday website e-mails have begun to circulate -- but you've got plenty of time to rethink your holiday habits.

What is your budget?
Remember to include decorations, traditional foods and special events like holiday concerts along with projected gift costs. Now: Where is that money going to come from?


What do you actually want to do?
For example, if hosting a big party has become too exhausting and/or expensive, you could compromise with an afternoon open house and serve cookies, coffee and cocoa. (Remember, the more tired you are the more likely you'll overspend.)


Can you afford your vision of the holidays?
If it took months to pay off last year's celebration, it's time to regroup. A few possible strategies: cutting the number of presents, setting cost limits on gift exchanges, using
price comparison websites
and online coupon sites to find the lowest prices.


Can you pay as you go?
Since the OctoNovemCember deals are ongoing, you can buy a few items per pay period. By all means use a rewards credit card, but by spreading out your shopping, you may be able pay the tab in cash each month.
Don't wait until Black Friday websites, deal-of-the-day sites and newspaper ads whip you into a consumerist frenzy. Create a budget and a buying plan and take advantage of the best prices you can find. But when the list is all crossed off, stop shopping. Your bottom line will thank you.


Readers:
Are you doing any holiday shopping yet? Will you be finished by Black Friday?


More on MSN Money:
RELATED ARTICLES
Data at the root level is invalid. Line 1, position 1.
WHAT IS FRUGAL NATION?
Donna Freedman's Frugal Nation blog is for readers who want to live cheaply -- whether due to necessity or a lifestyle choice. It explores living sustainably and making life more meaningful at the same time.
Donna Freedman, a writer based in Anchorage, Alaska, writes the Frugal Nation blog for MSN Money. She won regional and national prizes during an 18-year newspaper career and earned a college degree in midlife without taking out student loans. Donna also writes about the frugal life for her own site, Surviving and Thriving.
SMART SPENDING
How to make your house storm-ready
Hurricane season is coming. But storms can happen at any time. Here are six smart things to do to get your home ready before the storm hits.