Earn more or spend less?
Extra income isn't always possible. Controlling your spending usually is. And why not try for both?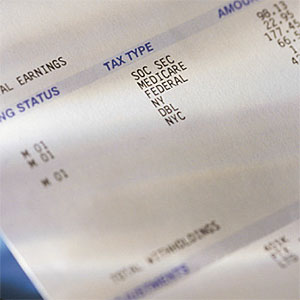 A blogger named Edward Antrobus recently took out after a popular PF belief: that it's always better to earn more than to spend less.

Maybe so. But is it always possible? And are the two mutually exclusive?

"Why not try to earn more and spend less? . . . Besides, if you don't take action to control your spending, then lifestyle inflation can easily eat up all your income gains, if not outpace them," Antrobus wrote in a post on his eponymous blog.

But that's not the only reason the self-described "personal finance contrarian" was feeling so cranky.  

Earning more income sounds great but isn't necessarily simple, he notes:

Not everyone can get a raise.
Depending on your circumstances, a second job isn't always possible.
The Internet-related "alternate income streams" extolled by countless PF bloggers may not pan out. (Antrobus tried marketing taco seasonings through his food blog. It didn't go well.)
"If making more money was as easy as the 'make more money' crowd claimed, a lot more people would be making more money," he says.

I agree. Maybe you can't take on extra work due to family, illness, personal issues or simply because you live in a place where there is no extra work. In that case, focusing on wise use of available income can get you through rough financial times.

That's not to say your circumstances won't change. For example, job training might help you find a better-paying position, or the law could catch up with a deadbeat spouse about those child-support payments. Until things do change, keep your wallet in your pocket.

Minding your pennies
And maybe afterward, too: Like Antrobus, I think you should aim for both higher income and frugality, because the former doesn't cancel the need for the latter.

As he noted, lifestyle inflation can easily swallow up any pay raises. If you earn more, you can certainly afford to be less careful, but becoming a spendthrift isn't wise. After all, your circumstances could change again.

Sam Walton
 was famous for picking up dropped coins and driving an old pickup. He could have afforded to do things differently, but he saw no reason to change.
I'm no Sam Walton, but I'm doing much better than I was right after the two-year divorce process. Yet I continue to pick up coins (although I donate them at the end of the year) and when I still owned a car it was an older (i.e., a paid-off) model.
These days I can afford to attend professional conferences, visit my dad on the other side of the country, go to 
midnight movies
with a friend or do whatever I really want to do. That's not solely because my income has risen -- it's because I'm cautious about how and where I use those dollars. I don't intend to let "extra" money cloud my judgment.
Personal finance isn't one-size-fits-all, so you have to do what works best for you. But there's truth in that old saying, "Mind your pennies and the dollars will mind themselves." Plenty of wealthy celebrities and sports figures end up in serious money straits because they stopped minding their money at all.
More on MSN Money:
DATA PROVIDERS
Copyright © 2014 Microsoft. All rights reserved.
Fundamental company data and historical chart data provided by Morningstar Inc. Real-time index quotes and delayed quotes supplied by Morningstar Inc. Quotes delayed by up to 15 minutes, except where indicated otherwise. Fund summary, fund performance and dividend data provided by Morningstar Inc. Analyst recommendations provided by Zacks Investment Research. StockScouter data provided by Verus Analytics. IPO data provided by Hoover's Inc. Index membership data provided by Morningstar Inc.