When is a girlfriend a roommate?
If your housemate's sweetie is always around, should he or she be paying rent?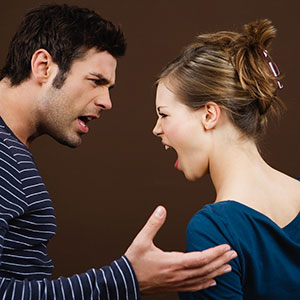 Getting along with roommates can be a challenge even when you all agree on certain points: cereal bowls in the dishwasher, utility shares paid promptly, advance warning if significant others will be sleeping over.
But what happens when the love of your housemate's life gets a little
too
comfortable?
Visiting boyfriends wander around in their boxers; visiting girlfriends hog the bathroom. You can't come out for breakfast in your nightie because you never know if some dude's going to be in the kitchen, eating his way through
your
box of Kashi.
Small apartments can get downright claustrophobic. But even larger spaces feel less your own if you've got two or three extra people who never seem to leave. Shouldn't they at least be paying for the convenience, if not the Kashi?
Jon Bittner of Splitwise, a
social bill-paying company
, threw that very question out to his readers. Just over 100 of them responded. The consensus:
If someone's staying over two or three nights a week, no big deal. (A gift for the house now and then would be a nice gesture, though.)
Someone who's staying five or more nights should be chipping in at least for utilities and any shared groceries.
"Acknowledging the little inconveniences caused by your partner in a share of the bills will help everything go more smoothly," Bittner says in a post titled "How much to charge your roommate's girlfriend."
Taking over
Sometimes it's also about personal space. You agreed to share a place with one or two people and end up in a household of three or five.

It's not that you don't want your roommate(s) to be happy. It's that sometimes you just want to sit on the couch without extra people around.

The time to discuss this is when you first move in or when someone moves in with you, according to the 
Apartment Ratings blog
. Preventing the problem is easier than solving it: "When the discussion becomes specific rather than hypothetical, there's a greater chance that your roommate will take offense."
Among the talking points: 
How often can a

boyfriend/girlfriend​

hang out at the place?
Should a significant other get a key? (Your landlord might not allow it.)
Will he/she be allowed to drop in even if his/her beloved isn't home? (I heard about one S.O. who was constantly underfoot, watching TV and making loud phone calls and generally driving the roommate batty.)
Is it OK for an overnight visitor to walk around in his skivvies or wrapped in a towel?
Bottom line: Your significant other is a guest, not a legitimate roommate. "It is not OK for your S.O. to take over your space," says a blogger named Katherine at My First Apartment.
"When your ladyfriend assumes that she can lounge on your couch and watch reruns of 'The Bachelor' while painting her toenails, you can gently let her know that's not cool. . . . And um, while she's at it, can she just get all her hair-removal devices out of the bathroom?"

Reasonable expectation of privacy
Don't ever take a good roommate for granted. Boyfriends or girlfriends come and go, but a housemate who pays on time, doesn't trash the joint and is considerate of shared space is a long-term asset to your budget.

Sure, this new love might be The One. If so, then the two of you will be sharing an abode some day. Right now, you need to respect your roommate.

This isn't just about your right to have an overnight guest. Your housemate has rights, too. Chief among them is a reasonable expectation of privacy at least some of the time. It stinks to pay rent for a place you can't fully use.

And if you're the one who feels pushed out of your own home? It might be time to look for a new place. You shouldn't have to give up couch time, or cereal, to a paramour with no sense of personal boundaries.

More on MSN Money:
DATA PROVIDERS
Copyright © 2014 Microsoft. All rights reserved.
Fundamental company data and historical chart data provided by Morningstar Inc. Real-time index quotes and delayed quotes supplied by Morningstar Inc. Quotes delayed by up to 15 minutes, except where indicated otherwise. Fund summary, fund performance and dividend data provided by Morningstar Inc. Analyst recommendations provided by Zacks Investment Research. StockScouter data provided by Verus Analytics. IPO data provided by Hoover's Inc. Index membership data provided by Morningstar Inc.