$350 to join the chess club?
Extracurricular activities are 'pay to play' in many schools. Rec-league sports aren't cheap either. Here are 14 ways to trim costs.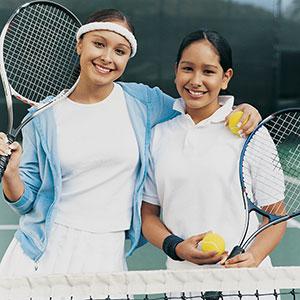 Sports, music, drama, student government and other extracurricular activities can help students stand out in the push for college admission and funding. Chances are your kid started at least one activity before high school, though.

Maybe long before -- children who can't even stay dry at night are studying and competing in programs like tumbling, ballet, T-ball and Suzuki violin.

Rec-league sports, art class, voice instruction, swim club, piano lessons, karate. Ever add up the annual cost?

And not just the price of fees and cleats, either. Financial expert Suzanna de Baca says the "true cost" of extracurriculars may surprise you.

"A lot of times it isn't an upfront cost," says de Baca, the vice president of wealth strategies at Ameriprise Financial.

Not that the upfront costs aren't startling -- or limited to sports. According to The Wall Street Journal, "pay to play" fees are now associated with just about every school activity.

A few sample fees: environmental club, $50; school literary magazine, $85; Students Against Drunk Driving, $200; chess club, $350. One family paid just under $4,000 for its four teens to participate in cross-country, track and band for one year.

Hidden costs

If your kid is passionate about tennis or debate or piano, naturally you'll want to find room in the budget to support a program. These activities enrich lives, plump up the all-important "college portfolio" and may even lead to scholarship funding.

But the fees for school, rec league or private programs don't necessarily tell the whole story. Consider extra costs like: 

Apparel: Uniforms, special shoes (maybe lots of them -- hello, ballerinas!), protective gear; even liniment and elastic bandages add up over time.
Transportation: Bus fees, extra gas to get to practice and meets, potentially high fees (and maybe hotels) if Junior is on a "travel team" or Sister's debate team makes it to the state championships.
Food: Protein snacks during practice, meal money for all-day events, pizza parties after the semifinals, treats for the T-ball team (every parent takes a turn), extra and/or special food for your linebacker or gymnast.
Time: When you're running one or more kids from place to place, you wind up pressed for time and stressed as all get-out. Things fall through the cracks; you might get hit with late fees for unpaid bills or unreturned DVDs, or be forced to rely on takeout or convenience foods.
"These costs aren't huge -- $10 here or $20 there -- but cumulatively, it can end up taking a real bite out of your budget," de Baca says.
The time to deal with this?
Before
you feel that bite.


Getting started
1. Know before you go.
Don't sign up until you talk to other parents about "ancillary or unexpected costs," de Baca says. They'll tell you what the
coach/organizer/band​
director leaves out -- things like skate sharpening, special clothing for recitals, instrument upgrades, strength training classes or how often you might have to replace broken hockey sticks. One woman I know said football parents staged a team feed every Friday night -- and those hungry young men went through a
lot
of lasagna.


2. Keep options open.
If even the upfront costs are too high, encourage your student to look for a less-expensive activity. Track and field costs less than tennis; a soprano needs only her voice for choir, versus a school orchestra oboist who must provide an instrument and a never-ending supply of reeds.

3. Set limits.
Kelly Whalen, 
who blogs about famil finances at the Centsible Life
, says her kids get only one sport and one arts program at a time. This is not only more budget-friendly, it requires her children to think carefully about which programs they want the most. Again, you want to support your kids' passions, but you may have to pick your spots.

4. Share budget info.
Be matter-of-fact about how much you can spend on extracurriculars each year. If your kid wants one of those "I survived
drama/debate/forensi​cs
regionals" T-shirts, offer to match any contributions she makes.


5. Don't jump the gun.
Make sure your child is committed before getting top-of-the-line equipment, 
advises this article from Yahoo Finance
: "When money is tight, the last thing you want is a trumpet gathering dust in the attic because your child decided he preferred to join the swim team." You can always upgrade later.


Trimming costs
6. Stage a gear sale/swap.
Or just put it out in the universe that you're in the market. After my daughter lost interest in her violin, I sold the instrument to a co-worker on an installment plan. (But be prepared: I never got
all
the money from her. You might not, either.)


7. Buy a size up.
Your 6-year-old might be able to wear the same soccer jersey and shorts for several seasons in a row. Some kids prefer baggy clothing anyway.


8. Buy secondhand.
Don't skimp on important protective gear, of course. But does it matter if your daughter uses a secondhand stick in her first year of peewee hockey, or a practice soccer jersey that a neighbor kid wore for only one season? Check resale shops, thrift stores, Craigslist and online swap sites. Keep an eye on The Freecycle Network, too; I've seen musical instruments and sports gear offered there.


9. Have to buy new? Shop around.
PriceGrabber.com, NexTag.com and other
price comparison websites
will help you get the best deal on specialty gear. Cash-back shopping sites like Extrabux.com, Mr. Rebates and Fat Wallet offer rebates and discounts (and usually free shipping, too). Watch sites like Groupon and Living Social for deals on things like strength training or sports gear; be sure to check
the secondary market
, too.


More frugal strategies
10. Arrange group deals.
Whalen, the Centsible Life blogger, had a son whose "select" soccer coach required some personal training sessions. A lower fee was negotiated with a local trainer. "Don't be afraid to ask for these group rates," Whalen says.


11. Make it a gift.
Can't afford the glee club hoodie with the sequins? Throw out the option of it being a birthday or Christmas present. Or start a wish list; extended family members might be delighted to choose gifts they know the kid actually wants.


12. Watch food expenses.
Little League and soccer parents tend to take turns bringing snacks; try to buy healthy ones in bulk. And monitor how much you're spending on your own kid and/or your entire family if you're constantly on the go to sports practice or play rehearsals. One woman I interviewed had three teens in extracurriculars and realized she was spending one-third of her take-home pay on take-out food. Possible strategies: batch cooking, bringing sandwich ingredients to practices, buying healthy snacks in bulk and having certain food items (nuts, dried fruit, granola, peanut butter) in the car at all times to reduce the temptation to stop to eat.


13. Get creative.
Money's tight? Get piano lessons every other week, or look for a music major who wants to make a little cash. If you have a skill an individual or organization needs, offer it in exchange for a fee waiver or free lessons. But keep in mind that some barter is taxable. (See
"Barter Exchanges" on the IRS website
.)


14. Speak up.
If you think expenditures are excessive, talk with other parents, then approach the school or organization with your concerns. Maybe slightly less expensive uniforms could be ordered, or the number of trips cut back. When officials hear from a group of parents they're more likely to listen, according to de Baca.
"I personally think many extracurricular activities are vital. The point is, don't let any unexpected expense break the bank," she says.


Readers:
How do you keep the cost of extracurriculars in check?


More from MSN Money:
DATA PROVIDERS
Copyright © 2014 Microsoft. All rights reserved.
Fundamental company data and historical chart data provided by Morningstar Inc. Real-time index quotes and delayed quotes supplied by Morningstar Inc. Quotes delayed by up to 15 minutes, except where indicated otherwise. Fund summary, fund performance and dividend data provided by Morningstar Inc. Analyst recommendations provided by Zacks Investment Research. StockScouter data provided by Verus Analytics. IPO data provided by Hoover's Inc. Index membership data provided by Morningstar Inc.