Why you should be a mean parent
Our kids are among the most indulged young people in history. We may be setting them up for failure as adults if we fail to give them 4 essential life skills.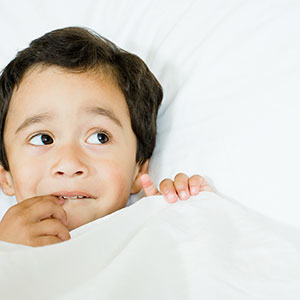 Are your kids prepared for life? Quite a few of our children aren't. Citing 8-year-olds who won't tie their own shoes and 20-somethings who stay up all night and sleep until noon, Elizabeth Kolbert suggests that we are raising "the most indulged young people in the history of the world."
(Well, except maybe for "the imperial offspring of the Ming dynasty and the dauphins of pre-Revolutionary France.")

"It's not just that they've been given unprecedented amounts of stuff -- clothes, toys, cameras, skis, computers, televisions, cell phones, PlayStations, iPods. They've also been granted unprecedented authority," Kolbert writes in The New Yorker.

Specifically: These days parents want their kids' approval, whereas children used to seek their parents' approbation. That means Mom and Dad don't want to lay down the law. Kolbert cited a video study of Los Angeles families that recorded:

"No child routinely performed household chores without being instructed to. Often, the kids had to be begged to attempt the simplest tasks; often, they still refused. In one fairly typical encounter, a father asked his eight-year-old son five times to please go take a bath or a shower. After the fifth plea went unheeded, the father picked the boy up and carried him into the bathroom. A few minutes later, the kid, still unwashed, wandered into another room to play a video game.

"In another representative encounter, an eight-year-old girl sat down at the dining table. Finding that no silverware had been laid out for her, she demanded, 'How am I supposed to eat?' Although the girl clearly knew where the silverware was kept, her father got up to get it for her."

Here's a question: Will Daddy Dearest be around 20 years from now, still rushing to make things right for his pampered princess?
And another question:
What are we doing to our children?
Giving them everything, and giving in to them on everything, is a horrible idea  -- and not just because it's producing a bumper crop of spoiled brats. We need to look at the bigger picture: A kid who can't do the simplest things for himself is a kid who's being set up to fail.
How will our children fare once they're out of the house? That is, if they ever bother to leave. Why should they? There's food in the fridge, high-speed Internet and probably someone to pick up after them.

A few essential life skills
A successful parent is one who will ultimately become superfluous. Note: I am
not
saying that we shouldn't matter to our kids. I'm saying is that from the time they're toddlers they should be helping out around the home, i.e., to learn take care of themselves.
Offhand I can think of four essential life skills for kids, all of which will save them money:


1. Laundry.
During my first year of college I found a young woman crying in the laundry room -- actually sobbing out loud -- because she didn't know how to do a load of wash. If your kids leave the nest without knowing how to launder their own clothes, you have failed as a parent. Don't let them become those people who pay other people to wash their clothes, especially if their budgets are already precarious.


2. Basic cooking.
Not everyone likes to do this. But eating most or all of your meals out is a budget torpedo. More than one-fourth of the men and women surveyed by the Bosch appliances said they don't cook because they don't know how. Do your own children a favor and teach them a few basic techniques.


3. Cleaning.
Having a tidy place to come home to is good for your mental health as well as your social life. After a tough day at work, few would choose to walk into a pigsty that smells of pizza boxes and dirty socks. It isn't much fun for friends you invite over, either. Wellness is also an issue: Clutter can become what my old boss called "a tripping hazard," and mold and mildew may trigger allergies. As little as 20 minutes of cleaning three times a week can make a huge difference. Or your kid could pay $30 to $50 an hour for a cleaning service.


The cost of not knowing
4. Money management.
Not knowing the other three skills cost money. Not knowing how to handle money can cost your young person years and years of his life. Young adults who graduate with student loans and/or consumer debt need to get a handle on their finances, but they don't know what they don't know. Parents: Talk to your kids about basics such as living below your means, or planning for short-term emergencies while setting long-range goals.
Do more than talk, though. Model responsible financial behavior. Don't joke about maxing out your credit cards. Pay your bills on time, while your kid is watching. Explain
all
the things your salary covers (mortgage, insurance, car repairs) versus the ones your child can see.
It's unlikely that an 8-year-old would choose a college fund over a theme-park vacation, and it's darned unlikely he'll understand why you're saving for retirement. Tell him anyway.
Oh, and don't worry so much about being seen as mean, or unfair. Your job is to prepare your child for independence, not to jump every time he makes a demand.
We're not doing our kids any favors by carrying them around on chips. Let their feet touch the ground. Often. Preferably in shoes they've tied themselves.


More on MSN Money:
RELATED ARTICLES
Data at the root level is invalid. Line 1, position 1.
WHAT IS FRUGAL NATION?
Donna Freedman's Frugal Nation blog is for readers who want to live cheaply -- whether due to necessity or a lifestyle choice. It explores living sustainably and making life more meaningful at the same time.
Donna Freedman, a writer based in Anchorage, Alaska, writes the Frugal Nation blog for MSN Money. She won regional and national prizes during an 18-year newspaper career and earned a college degree in midlife without taking out student loans. Donna also writes about the frugal life for her own site, Surviving and Thriving.
SMART SPENDING
How to make your house storm-ready
Hurricane season is coming. But storms can happen at any time. Here are six smart things to do to get your home ready before the storm hits.