How to re-grow your grub
Don't toss that celery end! It will grow again. So will green onions, ginger and other produce.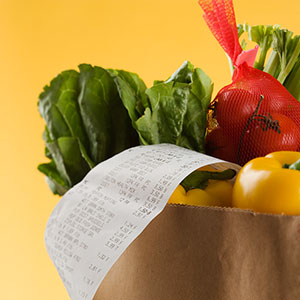 Recently I rescued the butt-end of a bunch of celery from my niece's kitchen. Alison had planned to compost it. I planned to try something I'd seen in an About.com article called "How to re-grow your groceries."
Erin Huffstetler had recommended sprouting the celery in water, but I put the stub directly into a pot of soil, gave it a drink and wished it well. Less than a week later a trio of teeny-tiny but heavily leafed stalks were growing from the old, dried-up part. Ultimately those leaves will flavor soup and the stalks will go into a stew or stir-fry.

Yes, I know it'll take quite some time. But my chilly Alaska day (7 degrees when I got up) is brightened by the sight of the new growth, which looks more vigorous every day.

Celery isn't the only grocery item to re-grow, according to About.com Frugal Living guide  Huffstetler.

She suggests growing the following crops in your garden or on a sunny windowsill:

Green onions. After chopping off the greens, plant the last inch (bulb and roots) but leave a bit of stem sticking up. Water regularly, and trim off as much of the greenery as you need to season a dish. "Expect to get three to four cuttings off of your green onions before you need to plant more," Huffstetler says.

Ginger. Soak ginger root overnight and cut it into pieces, with a couple of growth buds (the little bumps on the end of each finger) on each. Plant with the buds facing up or sideways and keep the soil wet but not soggy. To harvest, dig up a rhizome and cut off what you need. Ginger can be grown outdoors in some parts of the country, but cold-climate dwellers will need to use an indoor container; this post at the Tom Greenthumb Gardening blog offers tips. Be patient; it can take up to a year for the plant to reach a height of 3 to 4 feet.

Pineapple. Be really patient with this one, since it can take two to three years to produce fruit. Scoop the fruit out of the underside of the pineapple top. Make small, careful cuts to expose small dots around the outer edge, aka the root buds. Remove the leaves from the bottom inch of the crown, then let it rest for a few days to dry the cut side. Plant it in well-drained soil and place the pot in a sunny area. You'll have to re-pot it during the next couple of years, and your plant will probably be happier if taken outside during the summer. Tips on re-potting, light levels and warmth can be found at "How to grow a pineapple top indoors" on the Rick's Woodshop Creations blog.

Potatoes, sweet potatoes. These aren't done from kitchen scraps, but from whole vegetables. Cut the Irish potatoes into chunks with at least one or two "eyes," let them dry for a day or two and plant with the eye facing up. For sweet potatoes, bury all or part under a light layer of soil; when new growth is at least 4 inches tall, plant them in your garden. Obviously these two are springtime crops, not house plants.

Green grow the freebies
Irish potatoes thrive on relatively little care, according to Sharon Astyk,the  author of "Making Home: Adapting Our Homes and Our Lives to Settle in Place" (New Society Publishers). Want proof? Astyk sprinkled a light layer of compost on her driveway, added some bone meal, dropped the cut potatoes and covered them with hay. They grew like gangbusters.

I've also read about growing spuds in shallow trenches, covered with hay or straw from goat barns. This spring I hope to try this, except I'll be using hay from a friend's horse stall.

Astyk recommends turnips as winter house plants. Plant a couple of small turnips and put the pot in an east- or west-facing corner; even a north-facing corner will work, though. "Using only their stored energy, the pots will go on producing delicious, nutritious turnip greens even in insufficient light. It is magic," she writes. Add these greens to a salad, stir-fry or soup.

Another easy house plant: garlic. Single cloves planted in soil will produce foliage that can be used the same way as chives or green onions. The fresh flavor will perk up your winter-dulled palate.
I once read about the custom of storing some carrots and beets in wet sand every fall to encourage winter sprouting. The greens were prized as nutritious additions to soup. According to
the World Carrot Museum website
, high potassium levels can make carrot tops somewhat bitter; use in salads, coleslaw or that next pot of soup.
A couple of nights ago I cut up a carrot and put the top into the same pot as the celery. New growth is starting to unfurl. I'll relish these greens as a fun and free source of nutrition.


Readers:
Have you ever sprouted celery or any other kitchen scraps?


More on MSN Money:

One more "regrow" idea, well sort of.  For the last few years I have enjoyed a bountiful crop of grape tomatoes that got started quite by accident when I threw out some store-bought grape tomatoes in my flower bed.  Each year new plants pop up from seeds from the previous year's crop.  The crop I had from just one plant last summer was so great - and more importantly so tasty - I had fun giving them away as well as eating them myself.  I am going to see what other plants I can grow from seeds that I get from produce I buy at the store or farmer's market.

I forgot, I also "regrew" a sack of red potatoes that were going bad.  I cut them up and threw them in a shallow trench that I dug in the garden, then covered them up with dirt.  That little bit of effort resulted in a very nice crop for a meal one night when I didn't have time to run to the store.  It felt so good to know that I hadn't wasted my money on those potatoes after all.

Last summer I discovered that the butt of a celery stalk would do just as this article states when I observed one "regrowing" in my compost bin.  I was so excited because I am always buying celery then throwing most of it out (into the compost bin).  I started planting every celery stalk that I bought once I had cut off the top.  Unfortunately last summer there was an extreme drought which made it very difficult to keep the celery alive.  After I discovered this about celery, I experimented with other vegetables.  The other day I snacked on a mini red cabage head that I picked from a head I had "regrown" over the summer.  Can't wait until next summer to see what else I can "regrow."
Are you sure you want to delete this comment?
RELATED ARTICLES
Data at the root level is invalid. Line 1, position 1.
WHAT IS FRUGAL NATION?
Donna Freedman's Frugal Nation blog is for readers who want to live cheaply -- whether due to necessity or a lifestyle choice. It explores living sustainably and making life more meaningful at the same time.
Donna Freedman, a writer based in Anchorage, Alaska, writes the Frugal Nation blog for MSN Money. She won regional and national prizes during an 18-year newspaper career and earned a college degree in midlife without taking out student loans. Donna also writes about the frugal life for her own site, Surviving and Thriving.
SMART SPENDING
How to make your house storm-ready
Hurricane season is coming. But storms can happen at any time. Here are six smart things to do to get your home ready before the storm hits.