Going shopping? Bring this trio of tips
These simple tactics will help you ignore the 'buy! buy! buy!' hype.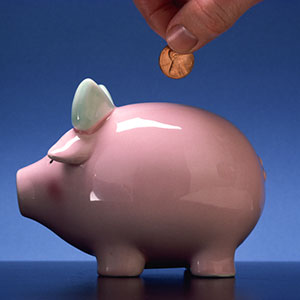 Wise Bread blogger Mikey Rox promised "
10 frugal tips you haven't already heard
" in a recent post.
Some of those "new" tips are actually pretty well publicized throughout the personal finance blogosphere. ("Check your credit report annually," "Stop using disposable products" --
really
, Mikey?)
However, he did list three shopping-related ideas that I think are pretty smart. Better yet, they're timeless.
Right now the Internet is awash in "how to get the best price" holiday articles. But this trio of tips is applicable all year long.
I've embroidered his ideas a bit, Frugal-Nation style. If you've got tips to add, please share them in the comments section.


1. Calculate the cost per wear.
To do this, divide the clothing price by the number of times you think you'll wear the item. If you don't come in at $3 or lower, rethink the purchase. Or buy cheaper clothes/find better deals, and buy things you'll wear regularly. (Hint: A nice pair of slacks or the famous 
little black dress
will probably make the cut. A powder-blue leisure suit or leopard-print culottes? Not so much.)


Frugal Nation sez
: Check consignment shops, online fashion deal sites, rummage sales and even thrift stores. Use a
price comparison website
. Look for online coupons on sites such as 
CouponCabin
,
RetailMeNot
 and 
Savings.com
.

2.
Put something back every time you shop
. This is especially important at grocery stores, according to Rox: "Save money and guilt by putting back that bag of chips." But the rule also applies to department stores, hardware stores or anywhere else you might be tempted to overdo it.


Frugal Nation sez:
The usual tips -- create a menu, make a list and don't shop when hungry. If shopping with children, scan your cart before checkout because some kids are good at sneaking extra items into the mix. (Then again, so are some spouses.) Make another rule, too: no purchases in the checkout line, whether that's a candy bar or a copy of the National Enquirer.


3.
Curb impulse buys with a 30-day list.
See something terrific online or at a brick-and-mortar store? Don't pay right away. If it's not a necessity then it goes on the wait-and-see list. "If you still want it after 30 days, buy it," Rox says. By then, you might not want it. Extra frugal points if you used the cooling-off period to save for the item you're no longer interested in buying.


Frugal Nation sez:
Still want it on Day 31? Use a site such as 
PriceGrabber.com
 or
Decide.com
 to find the item's best previous deal and set a price alert at or below that figure. If it doesn't go on sale, then take the best price you can find -- but wait a few days to buy, since retailers sometimes email extra discounts for items left in virtual shopping carts. And if you decide not to buy, put any saved-up money into your emergency fund or make an extra payment against consumer debt.


More on MSN Money:
DATA PROVIDERS
Copyright © 2014 Microsoft. All rights reserved.
Fundamental company data and historical chart data provided by Morningstar Inc. Real-time index quotes and delayed quotes supplied by Morningstar Inc. Quotes delayed by up to 15 minutes, except where indicated otherwise. Fund summary, fund performance and dividend data provided by Morningstar Inc. Analyst recommendations provided by Zacks Investment Research. StockScouter data provided by Verus Analytics. IPO data provided by Hoover's Inc. Index membership data provided by Morningstar Inc.